When Dax Shepard and Kristen Bell's family got stranded at the airport earlier this summer and documented their entertaining experience, they didn't realize just how polarizing their posts would be. Now, the couple is speaking out about the negative comments they received afterwards.
In case you missed it, Shepard and Bell got stuck at a Boston airport with their two daughters —Lincoln, 10, and Delta, 8 — when their flight kept getting delayed. With so many other flights canceled that day, local hotels were all booked up and the couple attempted to sleep overnight at the airport. However, they were kicked out along with other travelers and sought shelter in a friend of a friend's attic overnight.
In a new episode of Shepard's "Armchair Expert" podcast, the couple recaps the chaotic travel adventure that quickly went viral.
"Some of the criticism we received suggested that none of the hotels 'to our liking' were available," Shepard explained.
"There was not any place to sleep within 50 miles of the airport," Bell added.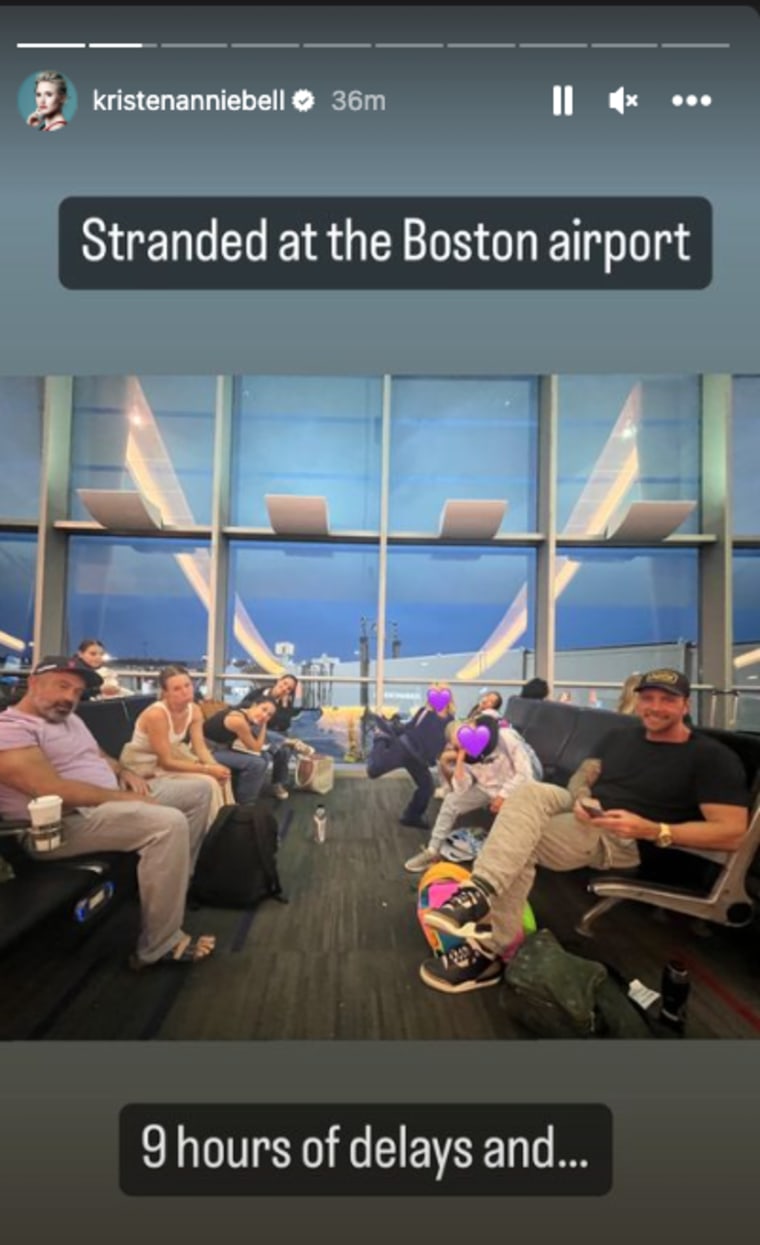 Shepard went on to explain why the hateful comments upset him.
"So I guess I was confused when I saw these really angry comments on my post because I can't figure out what makes someone mad about that story," he said.
Bell stepped in at this point and helped break down the situation for her husband.
"But here's the thing, you're treating everyone as though they have the emotional and intellectual capacity that you have or that your circle of friends (have). A lot of people just get on the internet and they say, 'Buddy, what should I Google?' And they just Google angry, mad stuff. They want to be angry about something," she said.
Bell then listed some of the comments they received.
"It was like, 'You're not being kicked out!' 'Of course there were hotels.' 'I can't believe you spent $600 on pillows!'" she said.
"Yea one of my favorite ones was more like 'No hotels up to your standards,'" Shepard said. "And I was like, 'Yea, we're sleeping on the floor.'" 
Bell made a joke at this point and said, "I don't think they've seen some of the places we've slept at."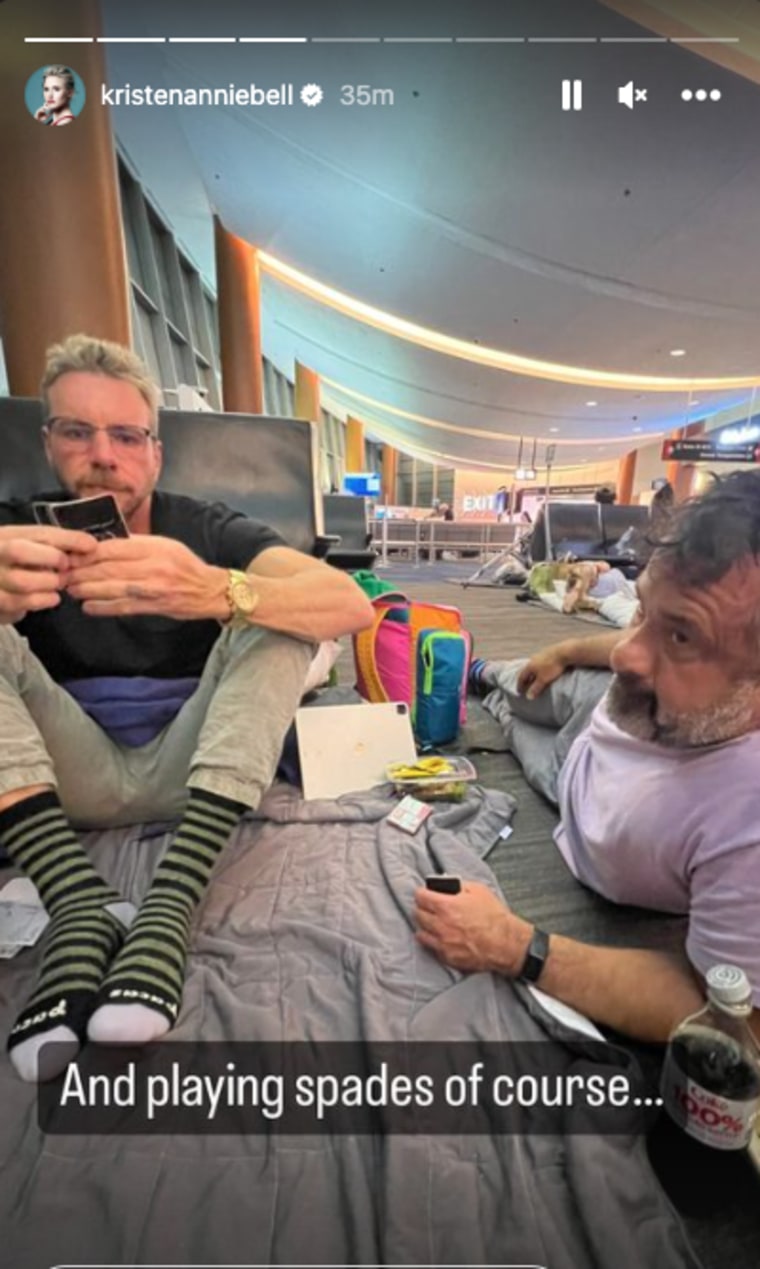 The "Frozen" star then told her husband he needs to stop trying to "prove things to people."
"It happens everywhere. It doesn't just happen to us, it happens to every single person no matter how known you are on social media. Someone makes a comment and you just have to ignore them because they're not on your level," she said. "People suffer from outrage addiction."
Shepard acknowledged that his wife had a good point and clarified why the comments bothered him so much.
"I mean, I'm not trying to change anyone but I am always going to try to figure out what's actually going on underneath (all) of that. That is always going to interest me and I'm always going to want to figure out someone's motive for that," he said.
Shepard then shared his conclusion about the situation.
"It was so hostile and angry that I thought, 'This has to be part of the political schism. We have to somehow just represent liberals. And no matter what we would do, it would be proof that we're crazy or stupid or whatever. It felt like something political," he said.
Shepard added that he didn't receive hateful comments years ago when he posted a video of Bell holding a sloth. In response, Bell reassured her husband a bit.
"You're not taking into consideration that it could be one person that has 80 accounts. I think we're giving it too much thought. Also there are people that are unhappy. Humans desire an 'us' and 'them.' It's in our software. We have to fight it all the time. And lately, people are just arbitrarily choosing the 'us' and 'them,'" she said.
Shepard agreed and said, "It felt like somehow we got filed into a lot of people's 'them.'"
Bell emphasized that she doesn't give the haters a lot of thought and shared the following advice with her husband.
"Ultimately it's not about us. It's about the person making the comment. People are gonna make s----- comments and the more time and energy you give to thinking about it, the more they're justified to do it," she said.