It was a girls' night out for Annette, Kathryn and Cecile! The "Cruel Intentions" actresses Reese Witherspoon, Sarah Michelle Gellar and Selma Blair spent a fun evening on the town in Los Angeles on Thursday.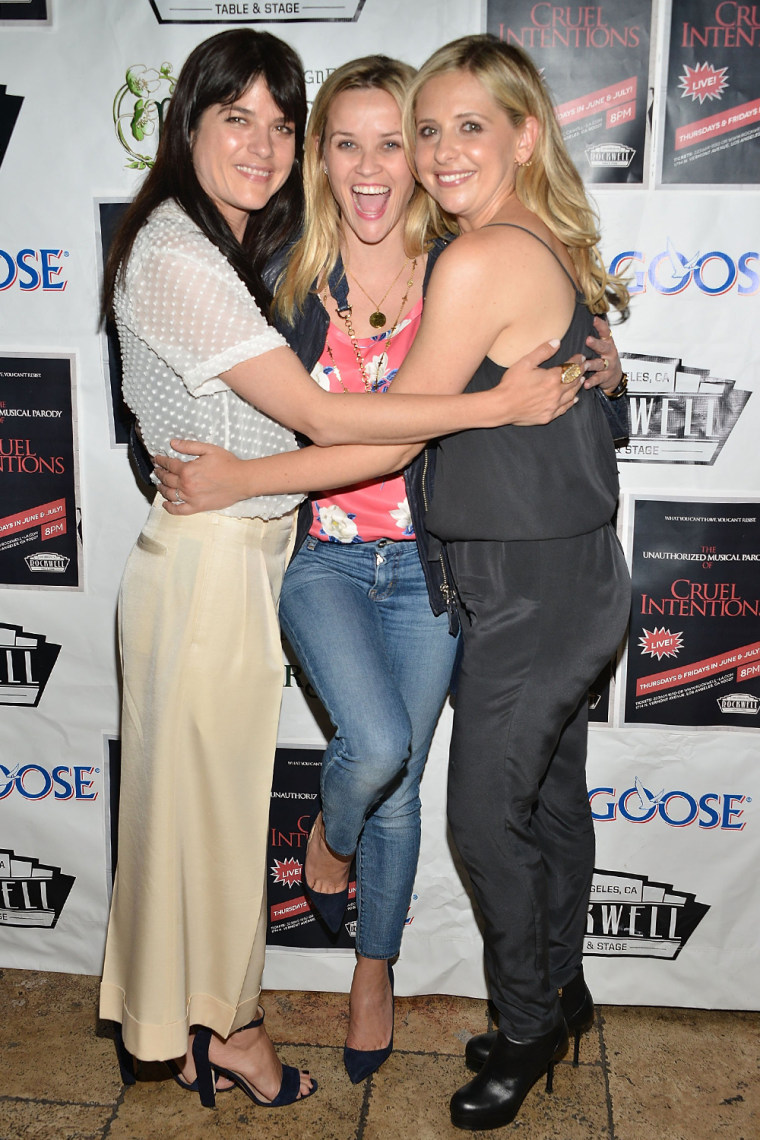 The ladies, who co-starred in the 1999 film, left their kids and significant others at home to attend a showing of "The Unauthorized Musical Parody Of Cruel Intentions." Eager to share their experience with their fans, the three posted fun moments on Instagram.
Thanks to all the pics, it felt like we were right there with them! And while we were disappointed Ryan Phillippe AKA Sebastian didn't make an appearance, it was nice to see the three reunited again.
But it wouldn't be a true "Cruel Intentions" reunion without paying homage to that infamous kiss between Kathryn and Cecille. Gellar and Blair stayed true to their characters and reenacted that memorable on-screen moment, which earned them "Best Kiss" at the 2000 MTV Movie Awards.
We're glad to see that the ladies still enjoy the film as much as we do 16 years later.