This is … a misunderstanding?
Chrissy Metz, who plays Kate on NBC's "This Is Us," found herself square in the middle of controversy after reports surfaced saying she called Alison Brie a "b----" on the red carpet at the Golden Globes Sunday night.
Metz reacted swiftly on Twitter by saying there is no animosity between her and the "GLOW" star, who was up for a Golden Globe for Best Performance by an Actress in a TV Series, Musical or Comedy.
"It's terribly unfortunate anyone would think much less run a story that was completely fabricated! I adore Alison and would never say a bad word about her, or anyone! I sure hope she knows my heart," the two-time Golden Globe nominee wrote.
The alleged incident took place while Metz was being interviewed on a Facebook Live preshow. At the end of the segment, she was asked if she knew Brie before they tossed the interview over to someone else to speak with her. It was at that moment when Metz reportedly uttered the slur, referring to Brie as "such a b----."
"I'm so distraught and upset," Metz told People. "I don't speak about anyone like that; I don't speak like that. I love Alison, I follow her. When I was walking up they said, 'Do you know Alison,' and I said, 'Oh boy, do I.' I love her."
Brie later responded on Instagram stories, writing, "Nothing but love for @chrissymetz!! Rumors can't keep us down."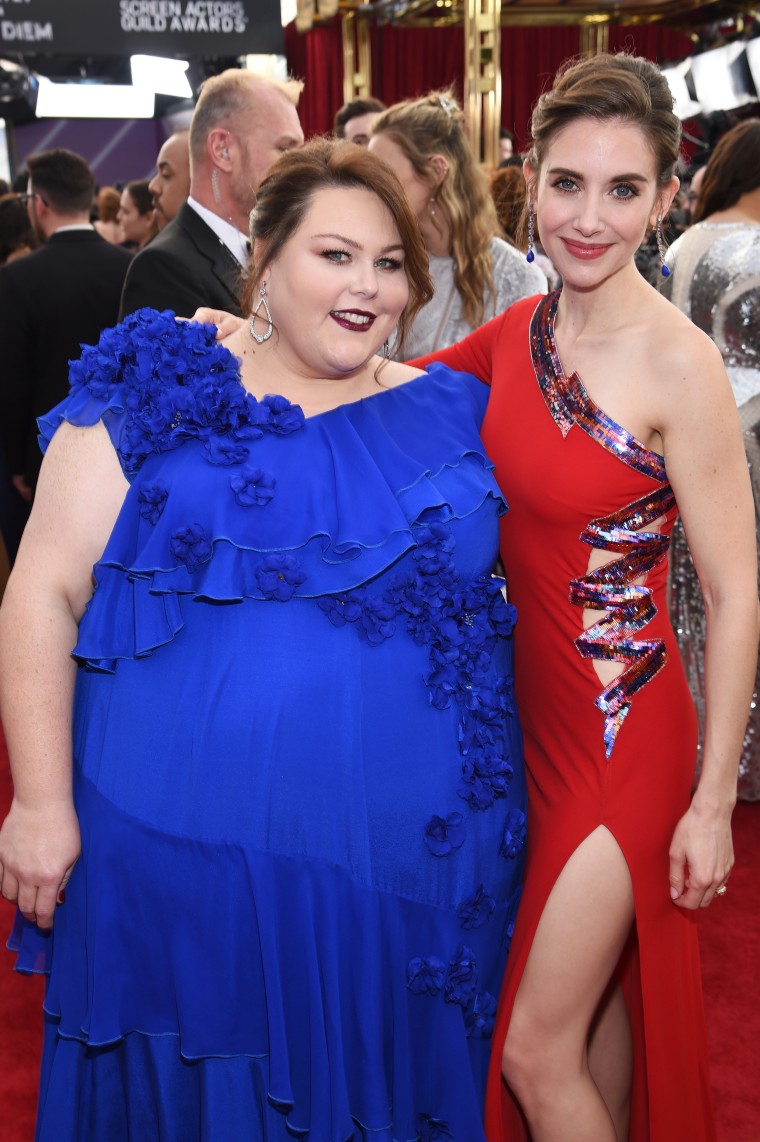 Interestingly, the actresses posed for photos together at the Screen Actors Guild Awards last year.
AJ Gibson, who had been interviewing Metz, has his own theory of what happened.
"While interviewing Chrissy during the HFPA Presents: Globes Red Carpet LIVE pre-show and as our conversation came to its natural conclusion, we were told to wrap and toss over to our co-hosts on another portion of the carpet, who were on standby with Alison Brie," he said in a statement, via People.
"I jokingly asked Chrissy if she knew who Alison was, as a way to transition into the 'toss' and she played along. She then referred to Alison as a 'babe' and the fun exchange ended."
A spokesperson for Metz also denied the actress used the expletive. "Chrissy never said that," the rep said. "She would never say that about anybody. She's a huge fan and friend of Alison Brie. Chrissy has nothing but admiration and respect for Alison and, frankly, every fellow actor who must wade through this much-too-common attempt to create a feud among colleagues."