Jimmy Kimmel is on break from his TV show to spend the week with his family following his infant son's second heart surgery. But that doesn't mean the late-night laughs are taking a break, too.
On Monday night, Chris Pratt took over hosting duties on "Jimmy Kimmel Live," and his hilarious duet with country crooner Chris Stapleton was everything that fans of the show, the actor, the singer or the movie "Dirty Dancing" could possibly want.
"You know, I was actually kind of nervous to do this tonight," Pratt told the audience as he opened the show. "I've never done anything like this."
But he soon proved what a hosting pro he was when Stapleton joined him onstage for an almost pitch-perfect rendition of the "Dirty Dancing" theme, "(I've Had) the Time of my Life."
And, frankly, it looked like they did.
The duo belted out the tune with maximum emotion, and then, when just the right moment in the song came around, Stapleton said the magic words: "Let's do the lift!"
You know, the lift: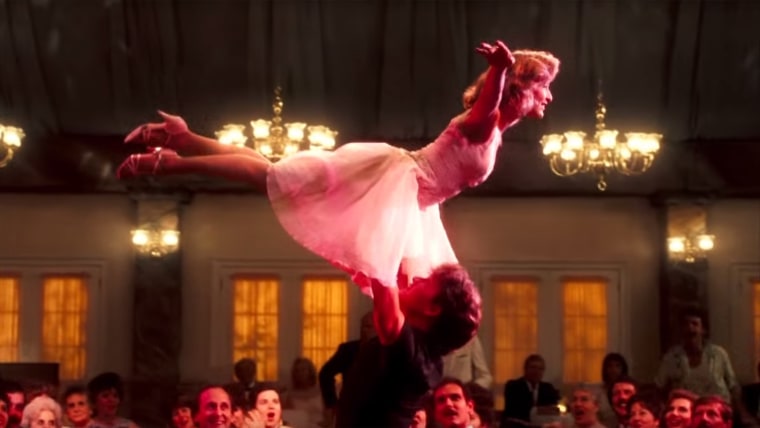 And after a couple of failed take-off attempts, they actually pulled it off.
Sort of.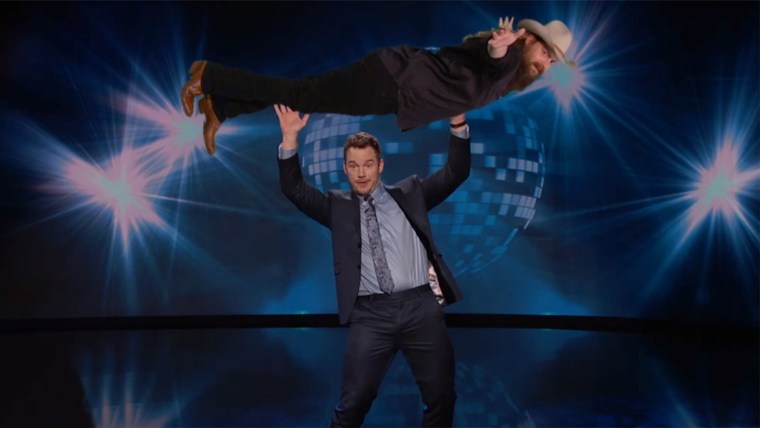 This just-for-fun performance wasn't the first time the two Chrises shared a stage together. In October, the "Guardians of the Galaxy" star joined the Grammy winner at a concert in Nashville to swap vocals on Stapleton's hit "Tennessee Whiskey."