Ariana Grande is a 22-year-old pop star with an amazing voice of her own. But she has some of the most fun when she's doing impressions of others' voices!
We certainly saw that over the weekend when she hosted "Saturday Night Live." During the course of her appearance, Grande cycled through versions of Britney Spears, Jennifer Lawrence, Shakira and Celine Dion.
MORE: Ariana Grande nails Britney Spears, Jennifer Lawrence impressions on 'Saturday Night Live'
But, as she was asked on radio talk show "Elvis Duran and the Morning Show," does she ever get negative feedback from insulted celebrities?
"No, no, no!" she insisted. "When I met Celine, she told me, she was like, 'When I saw you, I peed!'"
We understand exactly, though we hope that's not a literal statement.
Grande also said she didn't have to work too hard to achieve such spot-on accuracy with her voices. "I'm just a big fan," she noted. "I'm a really big fan. I think that's why they don't get mad, because they know that I come from a place of love."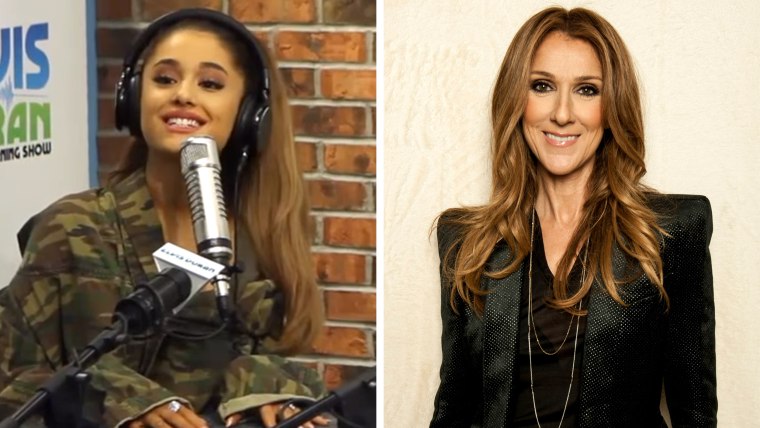 MORE: Ariana Grande astounds with Britney, Celine Dion impersonations on 'Tonight'
And a place of impressive talent, too.
Follow Randee Dawn on Twitter.