Billy Ray Cyrus is already close enough with future son-in-law Liam Hemsworth to be borrowing his clothes.
Hemsworth just doesn't know it yet.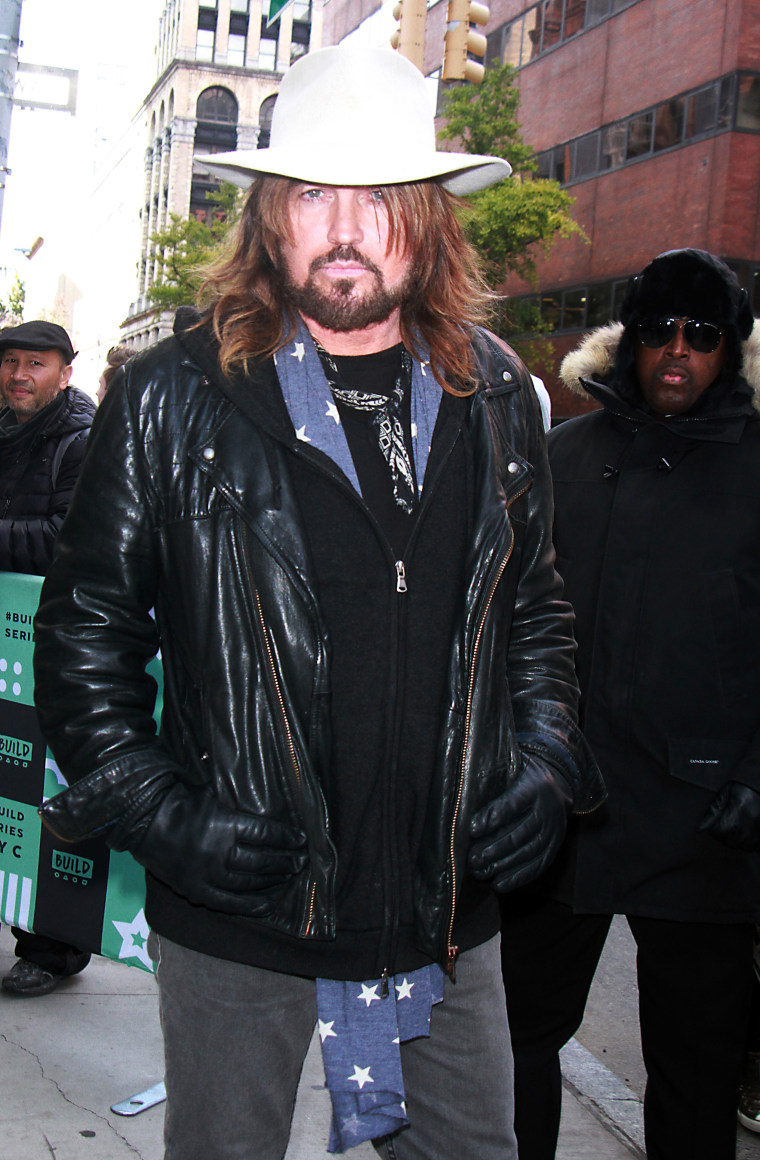 The country star and father of Miley Cyrus showed up for Harry Connick Jr.'s talk show Friday in a dashing outfit that he swiped from the "Hunger Games" star, who is engaged to Miley.
"I think if you bring something back, you didn't really steal it,'' he told Connick Jr. about the black shirt he was wearing. "I kind of borrowed it from Liam Hemsworth. He didn't know though and he doesn't know. I happened to be getting ready to come up and do this show and there was a clean shirt there."
Cyrus, whose own style was imitated by TODAY's Carson Daly in a country-music tribute on Halloween, is hoping to return the shirt before Hemsworth knows it's gone.
"I sweat through four layers of clothes and Liam's T-shirt was the last thing I had left,'' he said. "So I've got to finish this show, fly back home and go put it in his closet so he doesn't know it's gone."
Hemsworth and Miley got engaged for a second time last year after breaking off their first engagement in 2013. She released the song "Malibu" about her love for him this past summer.
She might want to buy two of every outfit for her future husband just in case dad needs one.
Follow TODAY.com writer Scott Stump on Twitter.