Kelsea Ballerini's 2023 MTV Video Music Awards performance has fans talking for multiple reasons.
While singing her hit "Penthouse," the 30-year-old showed off her killer vocals and brought plenty of emotion to the performance. But fans seem to be more impressed by her outfit — or rather, outfits.
Ballerini hit the stage rocking a sleek white strapless dress with a thigh-high slit.
Around two minutes and 20 seconds into the song, Ballerini belted out the following lyrics: "And it stings rolling up the welcome mat/Knowing you got half."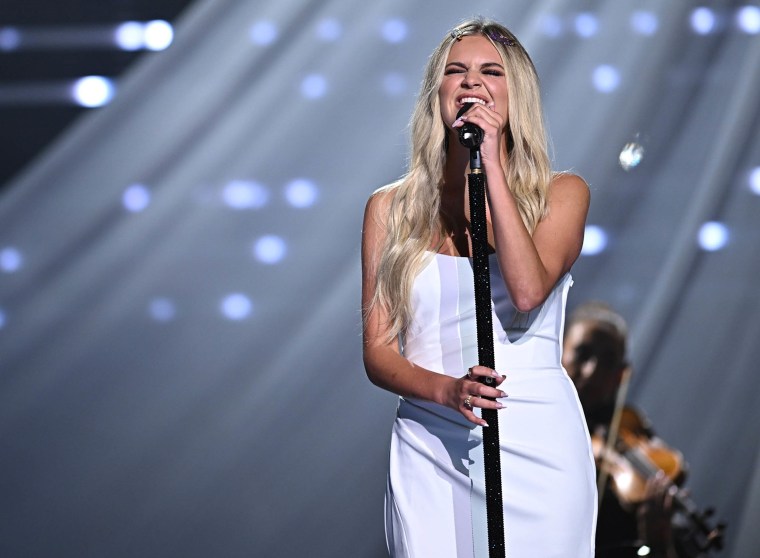 After pausing for dramatic effect, the singer was covered in smoke for a few seconds and a light shined into the cameras.
When the smoke faded, Ballerini could be seen rocking an entirely different ensemble: a black mini dress with a cutout at the bust.
Viewers were left scratching their heads over the quick outfit change and struggled to understand how the singer pulled it off on live TV in a split second.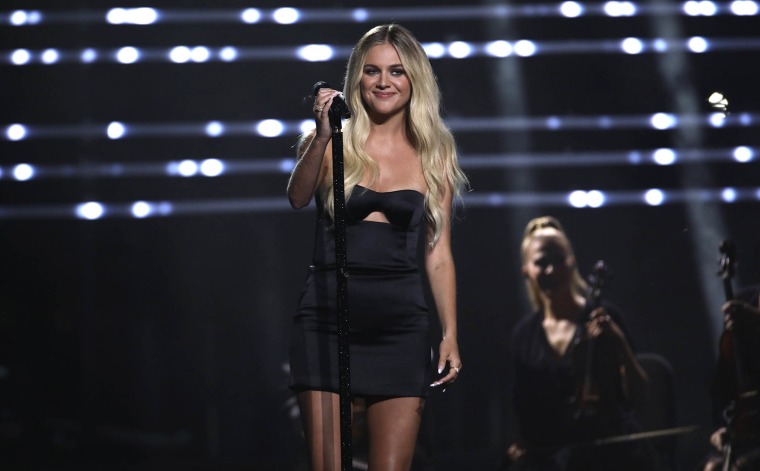 "I need someone to explain this Kelsea Ballerini sorcery to me," one wrote on X, formerly known as Twitter.
Consider the sorcery explained.
Ballerini shared a TikTok Wednesday revealing how she pulled off the costume change.
From what appears to be her hotel room with her wet hair in a towel, Ballerini reenacted her performance for her friends behind the camera.
While singing, she does a "dramatic pause" — her words — and attempts to detach something from the left side of her long white gown.
After a brief struggle, she successfully tears it away, seemingly ripping it off at a seam held together by Velcro, revealing her short black dress underneath.
"Telling my future children I was once Houdini," she captioned the post.
Before seeing the video, many fans had figured out it was likely a tearaway dress but wondered where the top layer had gone.
"Has to be tear away. But where did she toss it???" one wrote.
One X user thought it might have been tossed off the front of the stage, while another provided two possibilities.
"Front of stage or there was a small hole in the stage to dump it," they wrote.
One X user, who claimed to have been in attendance at the event, presented the following suggestion: "Velcro. Person on side with string attached to bottom of dress. I was there lol."
One eagle-eyed viewer shared the following thoughts: "If you look very closely to the left you can see it being pulled off stage."
In the comments of her TikTok reveal on Wednesday, fans were quick to applaud the stage trick. They also expressed shock at how short her natural hair is, falling just above her shoulders.
"I DID NOT KNOW HER HAIR WAS SHORT," the top comment on the video reads.
"How am I just not realizing her hair is extensions?! (No shade she looks amazing either way)," another top comment reads.
Still more fans thanked Ballerini for explaining how she'd pulled the dress swap off.
"WE WERE WONDERING!! THANKS QUEEN," another commenter wrote.