Elizabeth Banks narrowly avoided what could've very easily turned into the most memorable moment of the night at the 95th Academy Awards on March 12.
The "Cocaine Bear" director tripped and nearly fell while walking onto the stage at the Dolby Theatre in Los Angeles to present the award for best visual effects. As she walked out, she slightly stumbled, but quickly got her bearings and continued to march to the microphone without incident, while a giant bear sauntered up beside her.
"Oh my God. He tripped me," Banks joked, alluding to the moment.
She then had some fun with the bear.
"I recently directed the film 'Cocaine Bear.' Without visual effects, this is what the bear would look like," she said, as the person in the costume made some karate motions.
"It's terrifying. Stop it. No director wants to deal with this."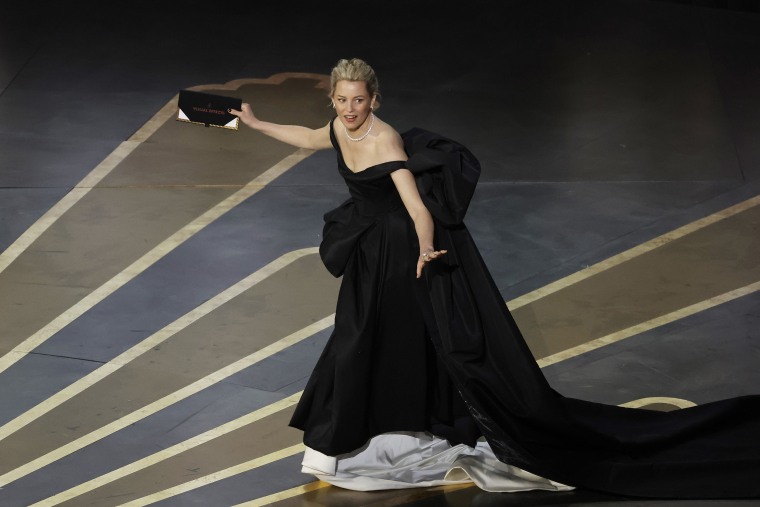 Banks continued to try and calm down the bear, while joking it may have been thinking about getting some drugs.
"Are you trying to score right now?" she asked. "You need to wait until the afterparty, like everybody else. The coke is not real. It's visual effects."
She then proceeded to explain how visual effects played roles in the films nominated in the category, including "Avatar: The Way of Water," "All Quiet on the Western Front," "The Batman" and "Top Gun: Maverick," although she stopped short when it came to one blockbuster.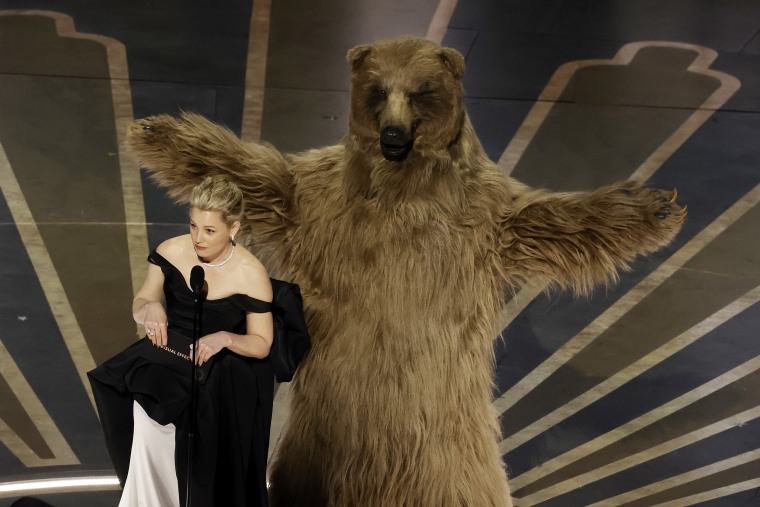 "Wakanda? Wakanda is totally real," she said, referencing "Black Panther: Wakanda Forever," while the bear made the Wakanda arms salute.
"Without visual effects, 'Cocaine Bear' would've been some actor in a bear suit, probably on cocaine," she joked before announcing the nominees.
"Avatar: The Way of Water" wound up winning the award, becoming its lone win of four nominations.
And while Banks avoided taking a spill, there was at least one other actual fall at the Oscars. Lady Gaga helped out a photographer who stumbled on the red carpet prior to the ceremony, assisting him back on his feet.