Alex Rodriguez hit a home run with his heartfelt birthday tribute to his girlfriend, Jennifer Lopez.
The former New York Yankees slugger, 42, took to Instagram with a special message for the singer and actress, who turned 49 on Tuesday.
Rodriguez shared a pretty snap of Lopez looking radiant as she splashed around in her swimsuit next to him and his young daughters.
In the caption, the athlete poured out his heart, telling J.Lo he loves her "mucho."
"When we were kids, birthdays were exciting because it was all about the gifts we would be getting. A new bat, dance shoes, maybe a new CD (yes I'm old!). I see firsthand how that's changed for Jennifer, and how she's found joy in sharing with others," he gushed. "For someone who has been about giving everything she has 365 days a year — to our children, our families, the world — I hope today, we can give you all the happiness you deserve. I love you mucho Macha 13."
Click or slide right on the photo to see more of A-Rod's favorite pics of his lady — as well as a photo of a neon sign that reads "Amor Amor Amor." (So romantic!)
The lovestruck MLB legend shared a second gallery of photos of the pair living life to the fullest. That slideshow included several shots of them having fun with their kids: A-Rod's daughters, Natasha, 13, and Ella, 10 (with ex-wife Cynthia Scurtis), and J.Lo's 10-year-old twins, Max and Emme (with ex-husband Marc Anthony).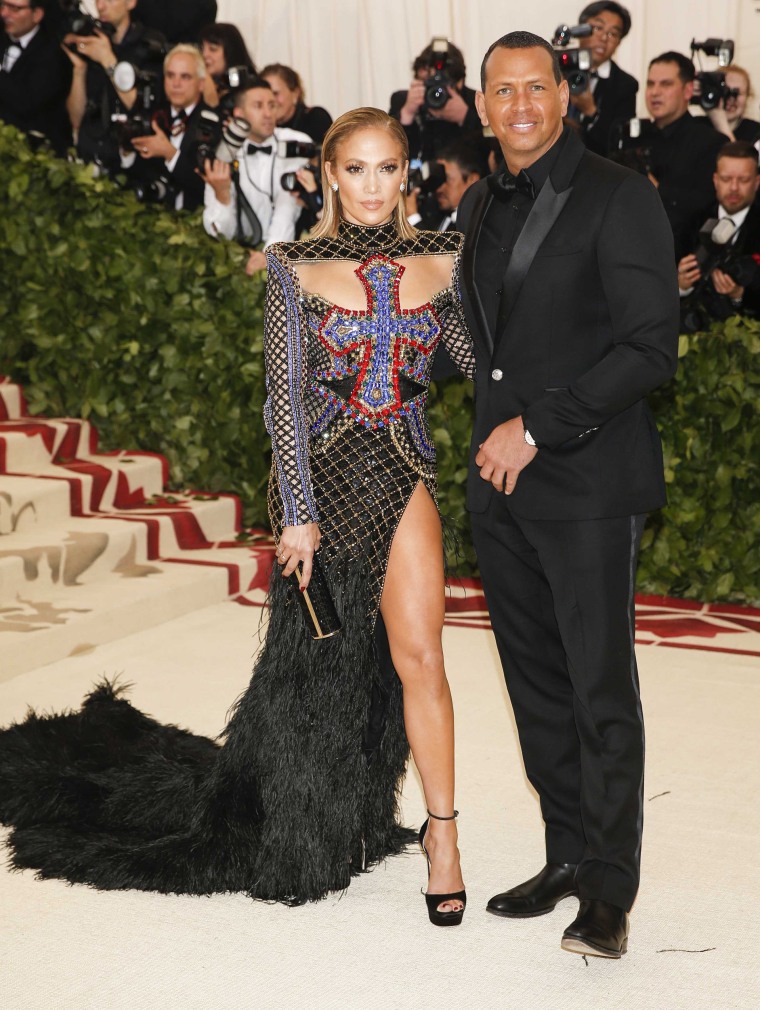 The happy couple first stepped out together at the 2017 Met Gala, and have been pretty much inseparable ever since. Lopez opened up to HOLA! USA in September 2017 about the secret to their happy union.
"We complement each other, and there's really pure, true love," Lopez shared. "Just wanting to support the other person and make them happy. So there's a different selflessness in the love that's beautiful and different. And healthy!"