At the annual Westminster Kennel Club events next week, the usual array of primped and preened canines will be sharing the spotlight with (gasp!) cats.
For the first time in the 140-year history of the prestigious competition honoring the world's finest dogs, cats will be included at a joint event with the American Kennel Club called "Meet and Compete" on Feb. 11.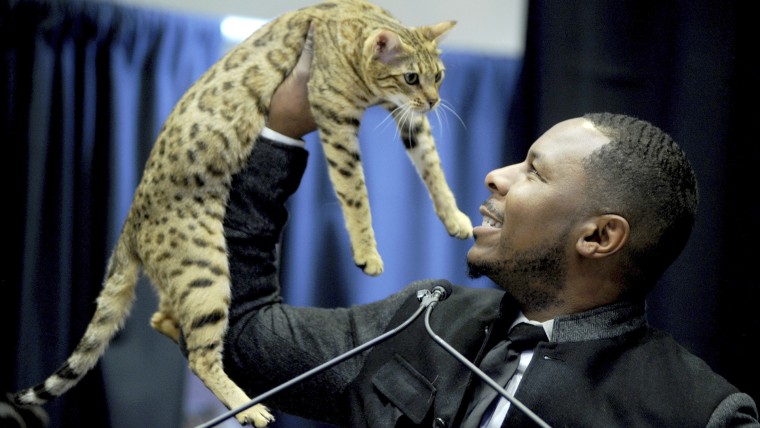 The cats are not part of the official Westminster Kennel Club All-Breed Dog Show, but will be part of the events of the week. Cats have previously been at a "Meet the Breeds" event that was held separately, but this is the first time the WKC has paired with the AKC to hold the "Meet and Compete."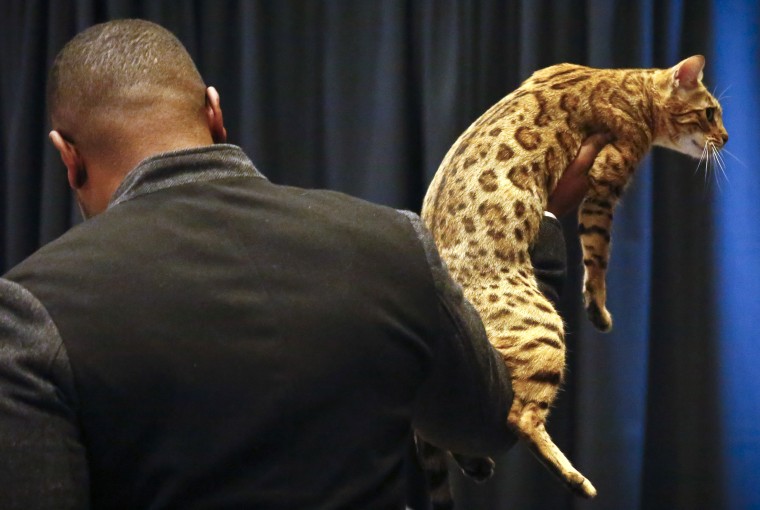 RELATED: Mailman builds ramp for aging dog so they can continue their sweet daily greeting
One of the felines who will be participating in the show was unveiled at the press conference, a 3-year-old Bengal cat from Maryland by the name of Jungletrax Abiding Ovation.
"There's so much love out there in the world, why just limit it to dogs and puppies?" owner Anthony Hutcherson said at the press conference. "She's the love of my life."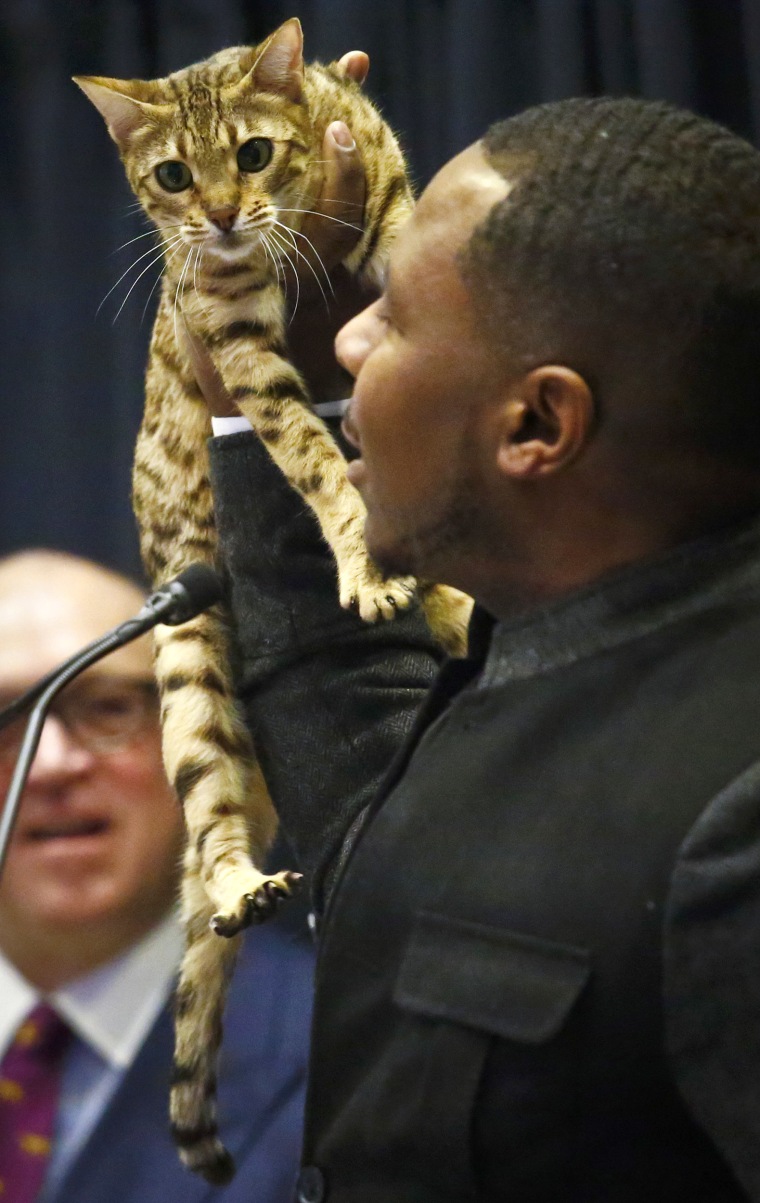 "It makes it interesting," Gail Miller Bisher, a spokeswoman for the Westminster Kennel Club, told AM New York. "It's a celebration of dogs — and now cat — but it needs to be a little bit of everything for everybody. That's what we like about it."
Many are treating this intermingling as a fulfillment of Bill Murray's prophecy in "Ghostbusters."
The thought of dogs and cats together is a sign of the end of days for some.
This year's Westminster Kennel Club Dog Show will feature 2,800 dogs and run on Feb. 11, 13 and 14 at Madison Square Garden in New York City. Here's hoping everyone gets along.
Follow TODAY.com writer Scott Stump on Twitter.