Torrey Smith, a wide receiver for the Philadelphia Eagles, just gave a major assist to a whole lot of shelter pets.
This past weekend was the fifth annual Pawject Runway, an event put on by the Baltimore-based anti-animal cruelty campaign Show Your Soft Side.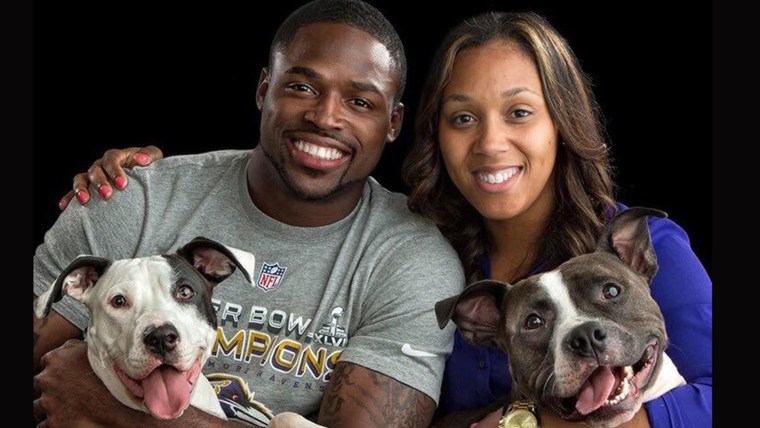 SYSS, as it's known, recruits professional athletes, actors and other animal-loving model citizens to be "Softies" who will promote the idea of being kind to animals.
At Pawject Runway, guests mingle with the Softies — as well as adoptable cats and dogs from BARCS, Baltimore's animal shelter — to raise money for the city's homeless pets.
"You've got tons of athletes and celebrities there and they're all focused on the same thing everyone else is: oohing, aahing and cuddling the cats and dogs," SYSS co-founder Sande Riesett told TODAY in an email. "I mean really, how can you have a bad time with a drink in one hand and a puppy or a kitten in the other?"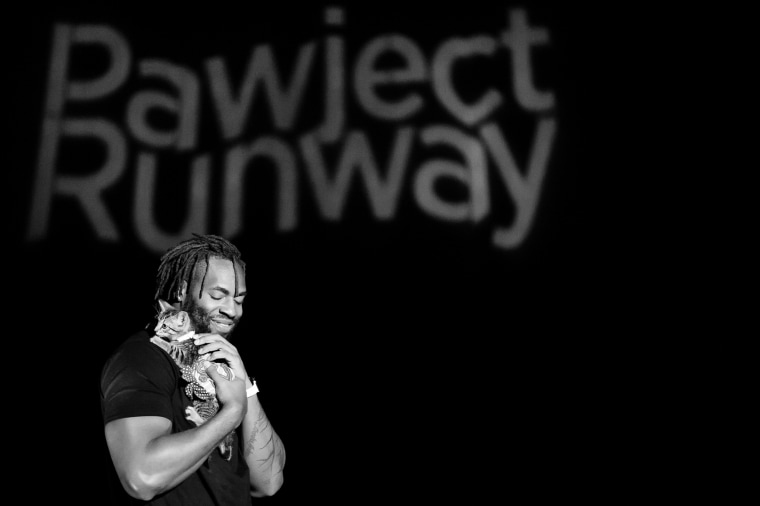 At the end of the evening, Smith — who became a Softie in 2012, while playing for the Baltimore Ravens — stood before the crowd to tell them that he and his wife, Chanel, would be covering the adoption fees for all 46 of the cats and dogs in attendance. (His agent then matched the donation.)
"When he announced that he and Chanel wanted to make this gift to ensure everyone had the opportunity to adopt an animal, and to be sure they all found good homes, the crowd went wild," BARCS' executive director Jennifer Brause said via a spokesperson.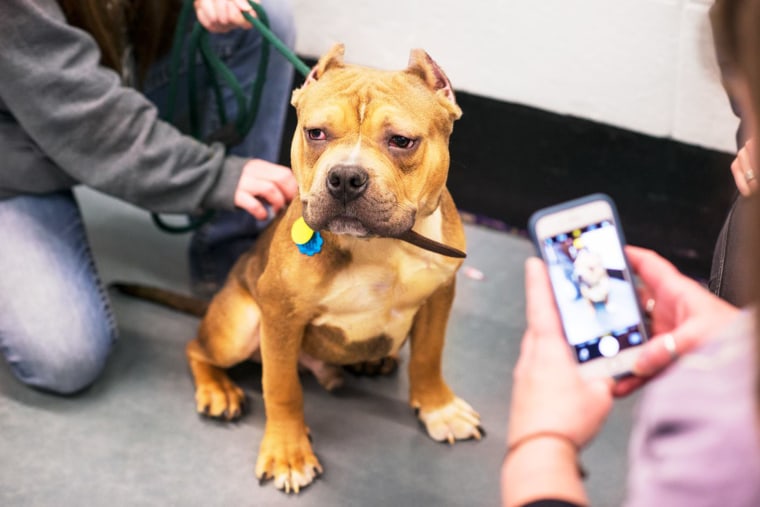 Just about every cat and dog was spoken for by the time Pawject Runway came to a close — except for a little pup named Zappa.
That is, until Baltimore Raven Ronnie Stanley, another Show Your Soft Side ambassador, came to BARCS early this week to put in an application.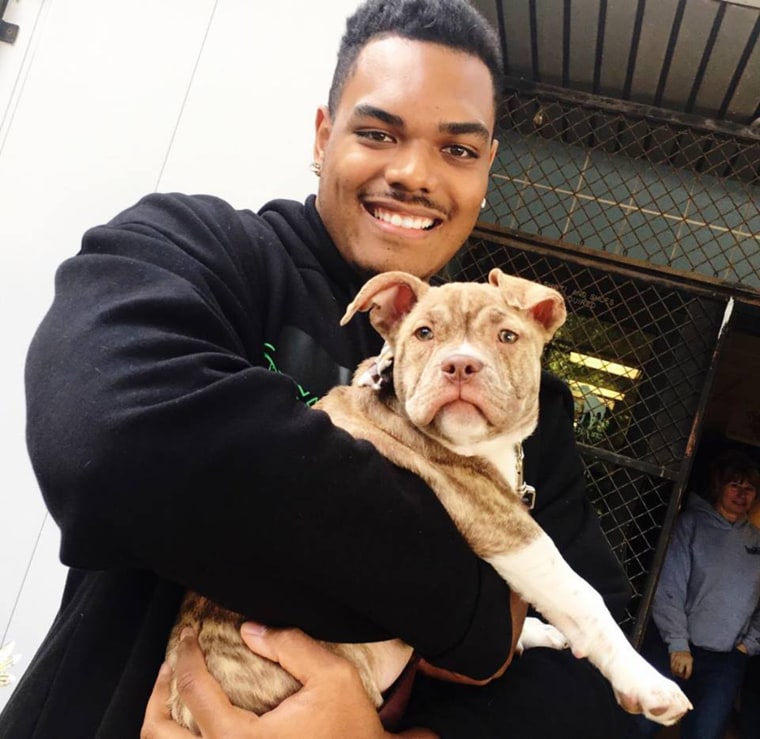 Stanley tackled hearts the world over last spring, when he and his girlfriend walked into BARCS and asked to adopt a dog "that's been here a long time." They went home with Lola, a 6-year-old dog who'd had a rough start to life.
Zappa, now named Rico, is another dog who didn't have the easiest beginning. That's all changed now.
At the shelter on the day of his adoption, Rico gave his famous new dad "a million kisses," per a BARCS Facebook post, and then rested his little head in Stanley's big arms. Stanley later sent the shelter photos of Lola and Rocco smooching away.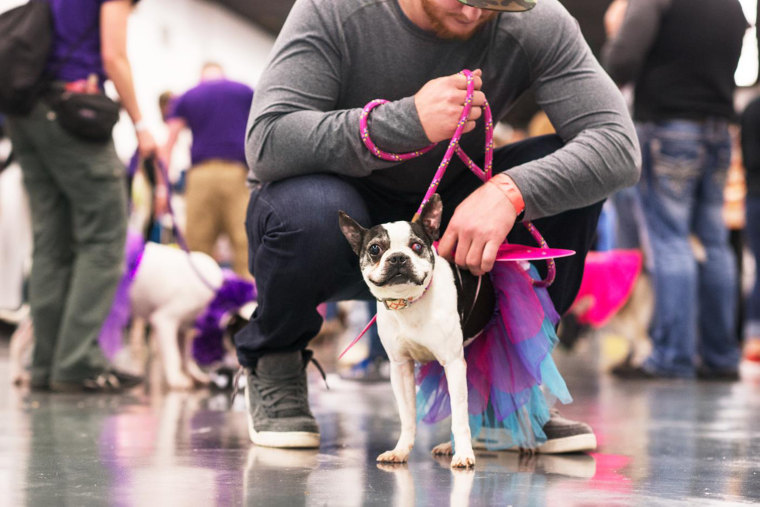 "I don't think I could love our Softies any more than I do," said Riesett. "It makes me feel incredibly proud to have guys with that kind of compassion and heart on the Soft Side team."
BARCS' Brause agrees, and she is thrilled that folks like Smith and Stanley are publicly displaying such love for animals — especially shelter pets.
"They are truly down-to-earth, good people. They have the ability to do so much for the community, both people and pets, and they give it their all," she said. "People rally around that. They get excited, and they get involved."
RELATED