How cute? That's what we're saying about the tiniest deer in the world. The new pudu fawn, the smallest deer species, was born last month at the Queens Zoo in Flushing, N.Y.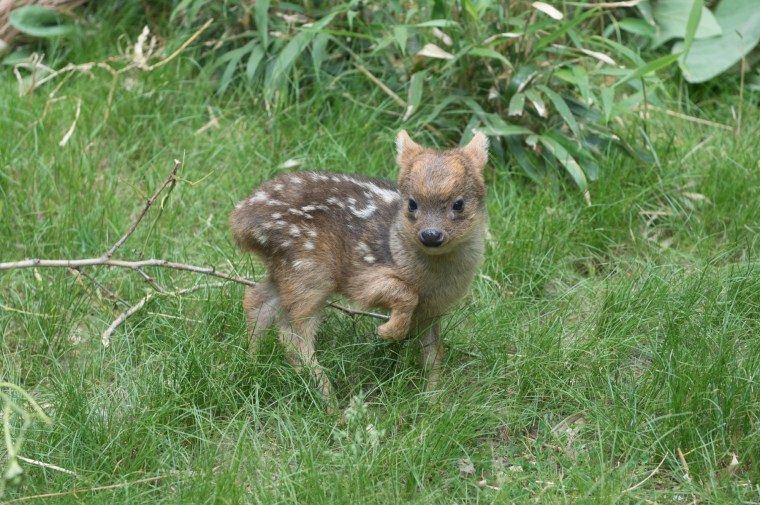 Right now, the baby boy is covered in white spots and is still nursing, but as he grows older he'll start to look more like his parents who are also at the zoo. He'll soon eat everything from grains and kale to carrots and hay. The pudu fawn species grow to be about 12-inches tall when fully grown. They're unique in that they are typically shy, but great jumpers who run in a zig-zag pattern.
Just admit it. This baby is absolutely adorable.