Freya, the nearly 1300-pound celebrity walrus who became a summer crowd-puller in Norway, was euthanized on Sunday.
The decision to put Freya down came after weeks of warnings to the public to steer clear of the wild animal and avoid interfering with her activities.
"The decision to euthanize the walrus was made based on an overall assessment of the continued threat to human safety," Frank Bakke-Jensen, the director general of fisheries for the Norwegian Directorate of Fisheries, said in a statement.
For months, the marine mammal charmed locals who became obsessed with tracking her appearances along the country's coastline. Freya's penchant for boarding ships to feed, sunbathe and ultimately sink or crush them with the total weight of her girth became a regular source of headlining news.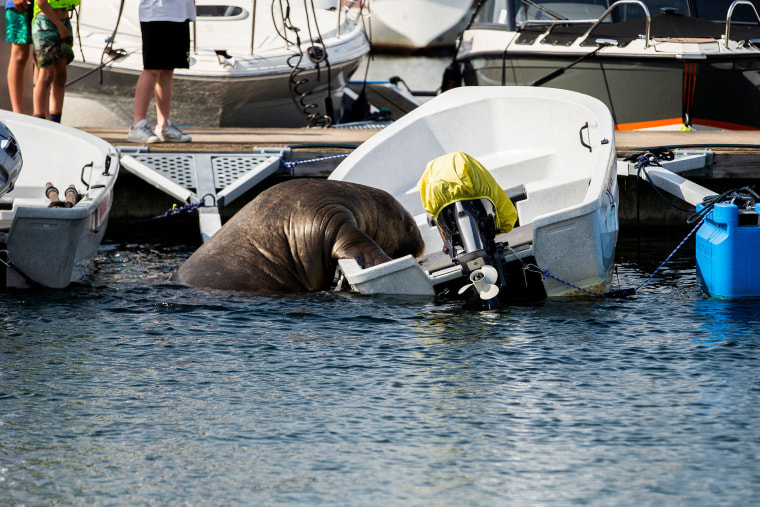 In a TODAY segment about Freya on July 29, Savannah Guthrie remarked that experts believed the walrus could have confused the boats she commandeered for floating ice. Walruses typically live near the North Pole in the Arctic and sub-Arctic regions of the world, according to Oceana, an organization devoted to marine conservation.
According to the Directorate of Fisheries' statement about her death, personnel performed the euthanization "in a humane fashion." The government agency explained that the decision to euthanize the walrus came on the heels of increasing worry over the status of her well-being and concern for public safety.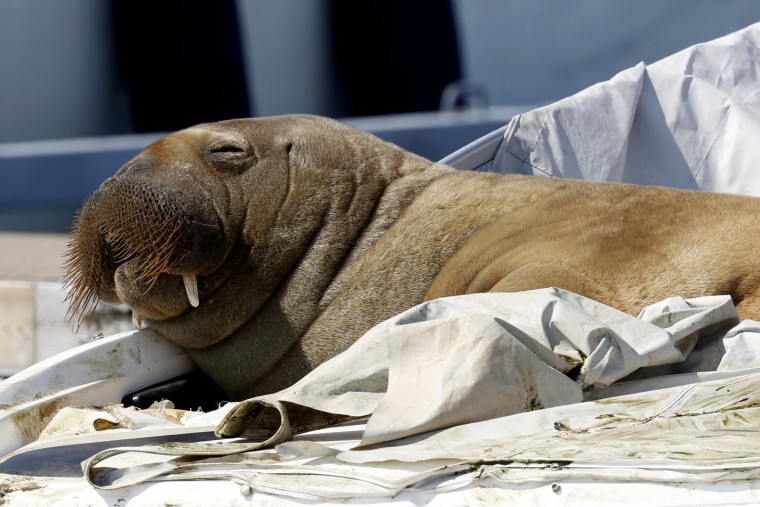 The Directorate of Fisheries did not immediately respond to TODAY's request for additional comment.
Last week, NBC reported that spectators had been witnessed gathering too close to the walrus' space and tossing objects in her direction.
Still, Freya's death has sparked outrage from wildlife experts and activists. According to NBC, Rune Aae, a doctoral student in science didactics at the University of South-Eastern Norway, tracked Freya's northern European tour. On Sunday, Aae tweeted that her death was avoidable.
"It is with great sorrow we have learnt that Freya the walrus is killed by the Department of Fisheries in Norway Completely unnecessary!!" he wrote in his post. "Norwegian wildlife protection in a nutshell!"
Other social media users chimed in, too. "They killed Freya the Walrus because 'people were getting to close to it' — literally just sums up the disgrace and audacity of humanity," wrote one Twitter user.
"Freya the walrus was a climate refugee," wrote another. "She came to human society in search of a place to rest because we destroyed her sea ice home. Then we killed her because she damaged a couple boats."
In July, the directorate called euthanasia out of the question and underlined that walruses are a wild, protected species on the International Union for the Conservation of Nature's Red List. The Red List is the world's most extensive running inventory of the conservation status of species.