The race for 2016 is heating up! And in the country's heartland, it's a literal cat and dog fight.
That's right, a cat and a dog are running for president, having formally announced their campaigns and filling out the Federal Election Committee's Statement of Candidacy.
First up is Limberbutt McCubbins, 6, a rescue cat from Louisville, Kentucky, who loves eating Cheetos and sleeping.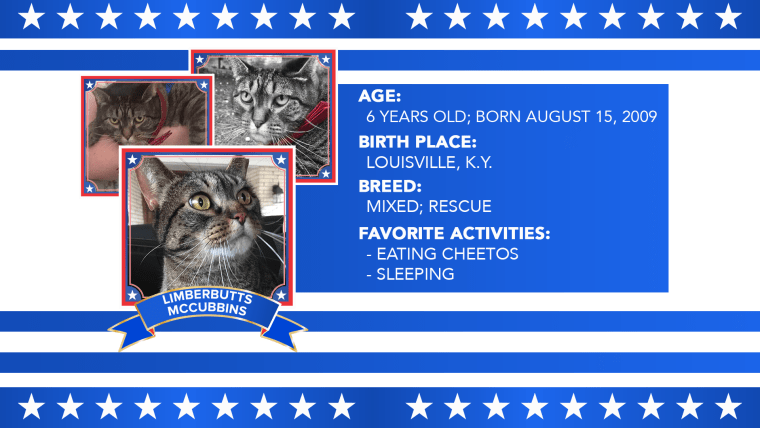 Limberbutt's opponent is Lucy Lou, a 9-year-old border collie from Rabbit Hash, Kentucky, who enjoys swimming in the Ohio River.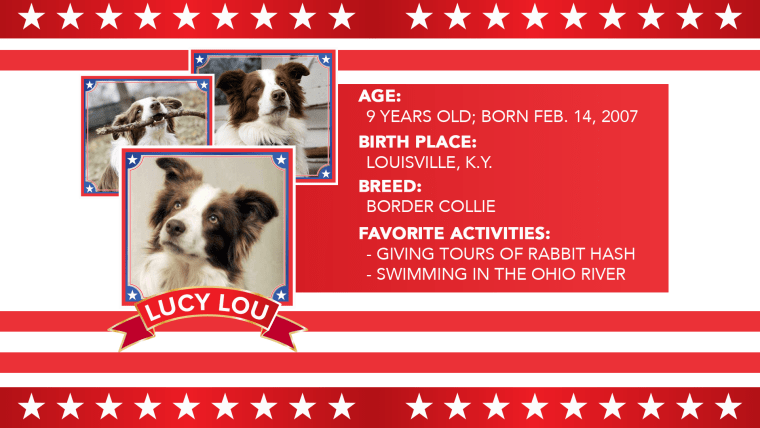 Who do you think should win? Cast your vote here!