I've been a crazy dog lady all my life. So owning a pet just made sense — that is, until I moved into a studio apartment in New York and started working at a morning show.
I found I couldn't devote all the time, money and energy to being a full-time adopter or puppy raiser. I was torn between my love of animals and my grasp on reality. If you're anything like me, I have good news: Fostering a dog might just be the perfect stepping stone for you.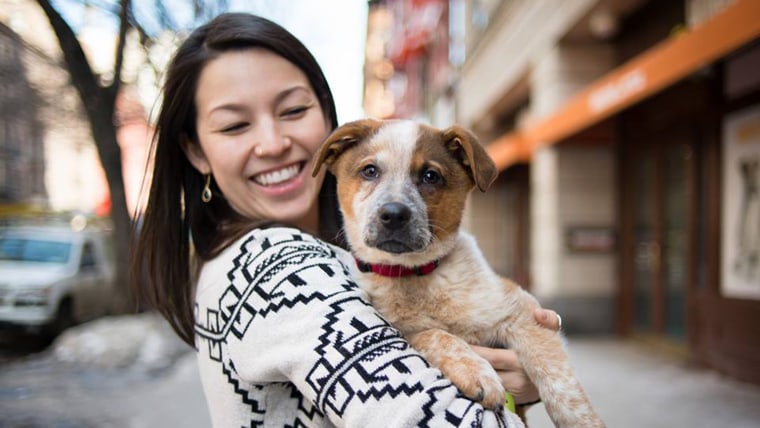 In the last year I've welcomed seven different dogs into my home, some that have tested my patience and others that have stolen my heart. I've discovered the weird world of underwater dog therapy (yes, it's a real thing), and succumbed to the fact that my clothes will forever be covered in dog hair. I feel like I've seen it all!
So if you're interested in fostering, let me throw you a bone. Here are the 9 things I wish I'd known before fostering a dog:
1. All shelter dogs have their quirks — and some of them will keep you up at night!
From separation anxiety to an irrational fear of strollers, there's really no guarantee what kind of antics your pet will come with.
"A lot of people view fostering as a way to cuddle and play with dogs, without realizing the responsibility and dedication required," said Whitney Fang, foster and adoptions coordinator at Badass Brooklyn Animal Rescue.
Don't worry, you'll get your fill of puppy love, but it's also your job to assimilate each dog to a new environment and that requires a lot of training and structure. Our foster dogs come from high-kill shelters and some have never lived indoors before. It's important to remember this when they're peeing in your entryway or howling at one in the morning.
My best tips? Peanut butter in a Kong, patience, and earplugs for your neighbors! Know that the dog will get used to your lifestyle and settle down eventually. Your dedication will pay off.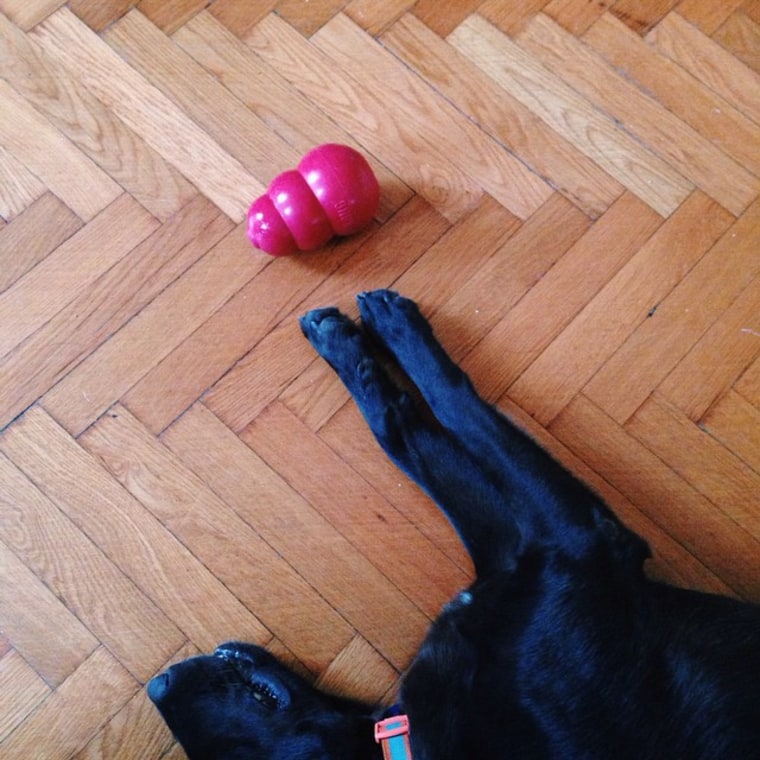 2. You are a parent as well as a PR rep.
I always carry business cards and stay up-to-date on adoption events just in case I meet potential adopters. You've got to take every opportunity to promote both the dog and your organization.
Ultimately you know your pooch better than anyone else and it's your duty to find them a home, so get ready to make some small talk!
3. Prepare to do a lot more laundry.
I imagine this is probably true for new parents too: When you raise a small, wordless, crawling, slobbering machine you can pretty much say goodbye to clean linens. And dry hardwood floors.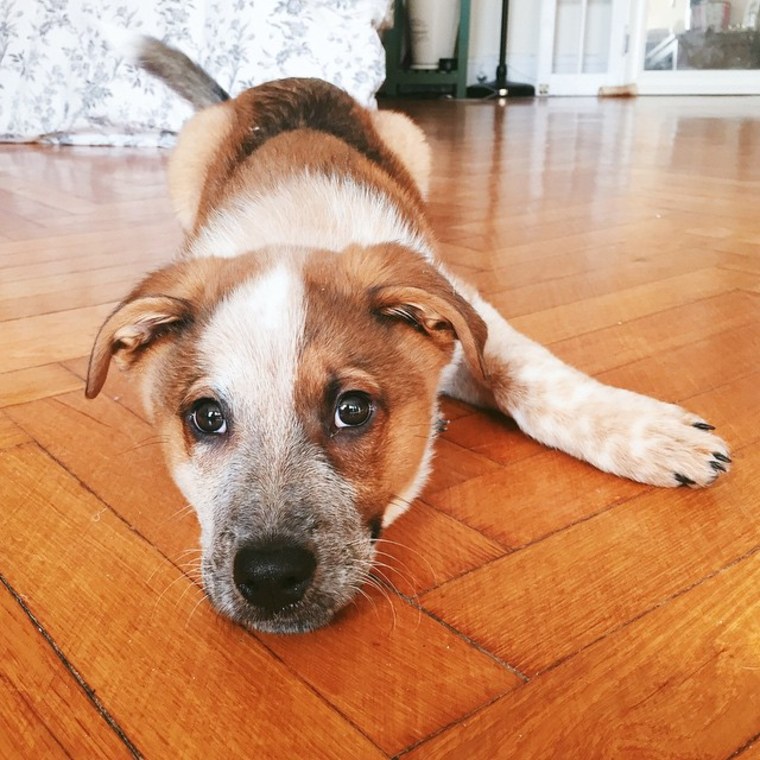 4. You won't be raising your dog alone.
One thing I've found to be incredibly helpful is the tight-knit community of fosters, trainers and overall dog enthusiasts who are willing to support you. I constantly find myself wondering if I'm doing the right thing and I troll the Internet searching for "what do to when your dog…." Luckily for me, the organization I work with has an amazing group of veteran fosters who are always ready to give advice or share their stories.
5. Fostering is not free....but it's pretty darn close!
Because I foster I'm able to cut a lot of costs that are inevitable to pet owners. Healthcare expenses like medications and vet visits are covered by the organization, pet food is typically donated, and my dog walker offers 50 percent off for fosters. Toys and treats? All hand-me-downs! Plus, thanks to that community I mentioned, last-minute baby sitters and obedience lessons haven't yet cost me a dime. But fostering dogs has made me acutely aware of all the expenses that do go into raising a pet, so it's been a great stepping-stone before I dive into that financial responsibility.
RELATED: 6 things I wish I knew before getting a dog
6. Yes, saying goodbye is just as hard as you think it will be.
This is probably the No. 1 thing I get asked about as a foster, and the reality is that it sucks. Sure, it is extremely gratifying to know that your foster dog has found a loving family that he or she will have forever, but the feeling is definitely bittersweet. It's hard to say goodbye to a pet, even if you go into a program already knowing that that will be the end result.
But can you really be upset when everyone else looks this happy?? That beauty in the middle is my foster No. 4, Violet, with her new family.
I've cried at three of my five adoptions so far, and let me tell you: It is much easier to feel closure if you can be the one to hand your dog's leash to the new family. When you meet the new owners and see how joyful they are, it's hard to stay sad. Plus, you can exchange numbers and stay in the loop on your pup as he or she grows!
7. There is such a thing as a "foster failure" (and it's not as bad as it sounds!)
When a volunteer can't cut the ties and ends up adopting their own foster dog, this is affectionately referred to as a "foster failure." It's OK, and apparently it happens a lot.
8. Even if you consider yourself a dog person, it's all right to not fall in love with every foster. Be choosy!
Use this as an opportunity to try out every kind of pup imaginable. Foster females, males, puppies, seniors, big dogs, little ones, the works. Why not! You may be surprised that the kind of dog you're compatible with isn't the one you always imagined you'd have.
RELATED: Hesitant to adopt a dog? Here's how I learned rescuing is a no-brainer
9. You are not tied down. Take time in between dogs and give yourself some well-deserved alone time.
There are no hard-and-fast rules for how many dogs you have to foster or how long you must wait before taking in a new pet. You're doing a great thing by opening up your home, so don't feel guilty when your dog gets adopted and you suddenly find yourself with a little more free time. Relish those weekends by sleeping in. Say hello to your long-lost friend happy hour! You are not obligated to fill a certain quota; you'll know when the time is right to start back up again.
There are still plenty of things I have yet to learn about fostering, but it's been a wild ride thus far and there hasn't been a single moment that I would take back!
Samantha Okazaki is a multimedia producer at TODAY.com, dog enthusiast and Wrangler's personal paparazzo.