It's hard to find love. That's true whether you're a human, or a shelter dog. So like other lonely hearts of this era, Henry the hound is on Tinder.
And he's got some good opening lines (deployed, of course, via a human assistant):
"Hello hooooouuuuuman! My name is Henry, but you can call me 'good boy.'"
"Netflix and Nuzzles?"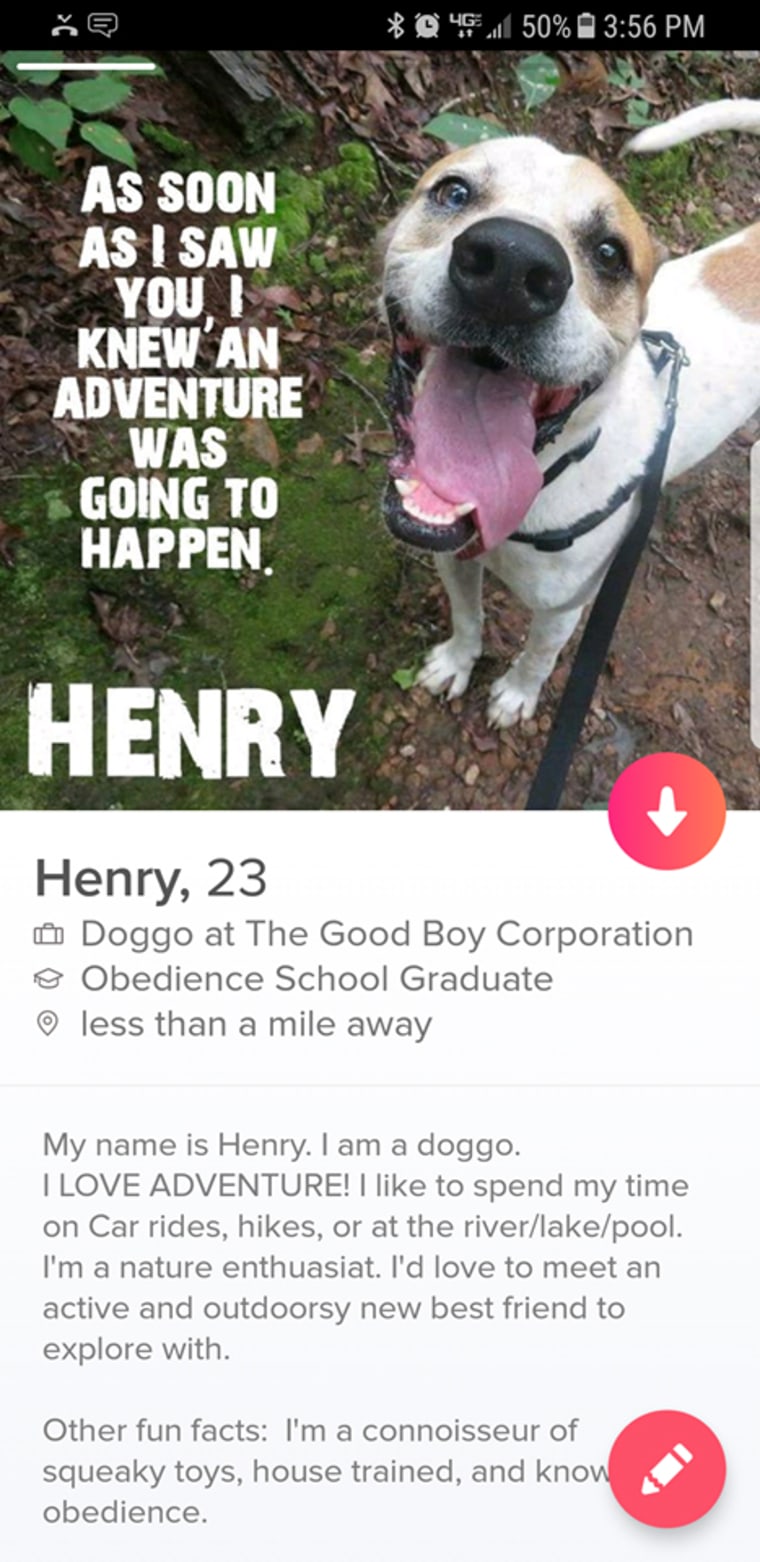 Miranda Morrison is the person who put Henry on the dating app — listing his age as 23, which is more or less accurate in dog years.
In addition to playing doggie matchmaker, Morrison is the canine behavior and enrichment coordinator for Animal Ark Rescue in Columbus, Georgia. Henry has been at Animal Ark's no-kill shelter for nearly three years now, which has given Morrison a lot of time to grow extremely fond of him.
"He is my favorite dog at the shelter," Morrison told TODAY.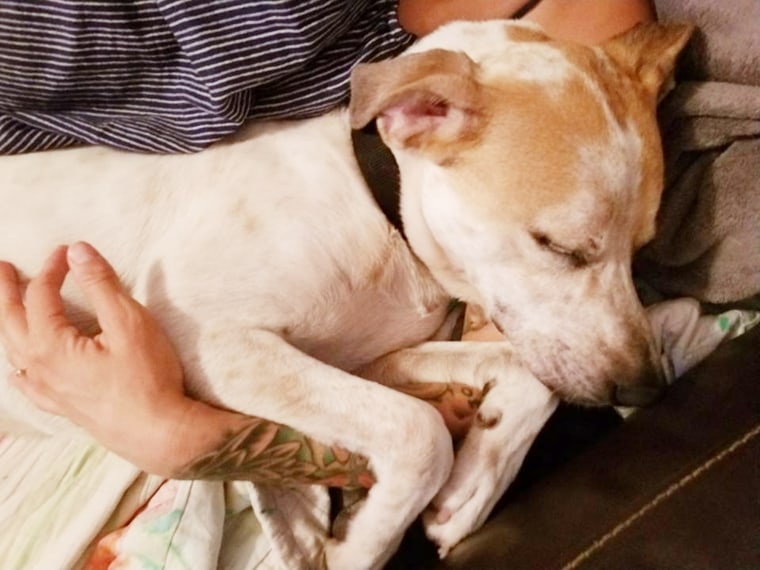 It's for good reason.
Henry is an affectionate boy who adores people and other dogs. He likes to swim, and lives for car rides. Henry enjoys hiking and "loves to get out and go on adventures. After a long day he is content to cuddle up on the couch and watch TV and snuggle with you," Morrison said. "I could go on and on about him."
Morrison's even thought through Henry's perfect date: He'd be picked up at the shelter for a car ride. Then he and his date would take a nice long walk or a hike, with a break for swimming. They'd get lunch on a patio, and dine on chicken nuggets or sweet potato fries.
"Then home to a cozy couch for a little living room fetch with a squeaky plush toy, followed by a Netflix marathon and snuggle fest before dozing off into a cozy slumber," Morrison said, rather wistfully.
Because the shelter has an outings program that allows folks to take the shelter's dogs on field trips, and a flexible fostering program, you can actually do all these things with Henry, too, before going all in.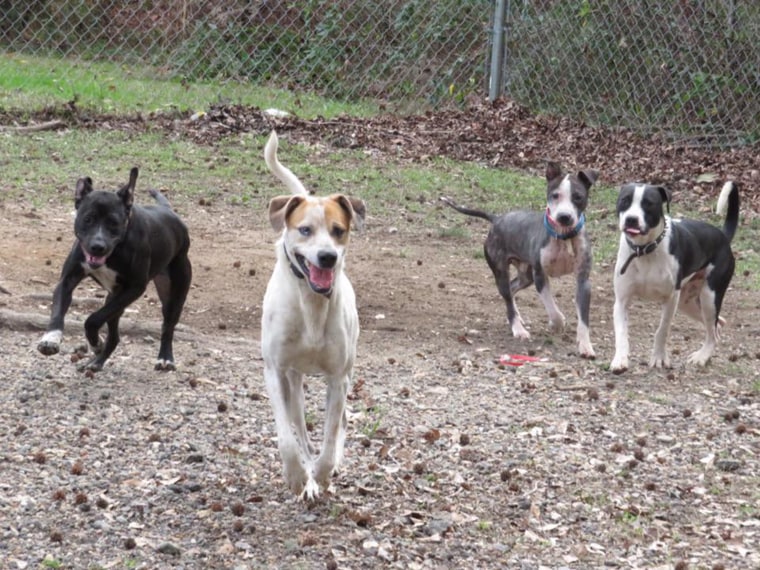 Despite his confirmed status as a Very Good Boy, and the shelter's commitment to finding him a home, Henry hasn't yet found his one and only.
This is possibly because Henry is a little afraid of small children, and sometimes barks at them, which can be a bit of a turnoff.
But Morrison is convinced there is someone out there who'd be a perfect match — and that such a someone would be tickled to find an actual dog on Tinder.
"I vaguely remember silly things from Tinder in my single swiping days," Morrison, who is now married, explained. "I think I once matched with pizza? I thought, what if I make Henry a profile? That would be worth a shot."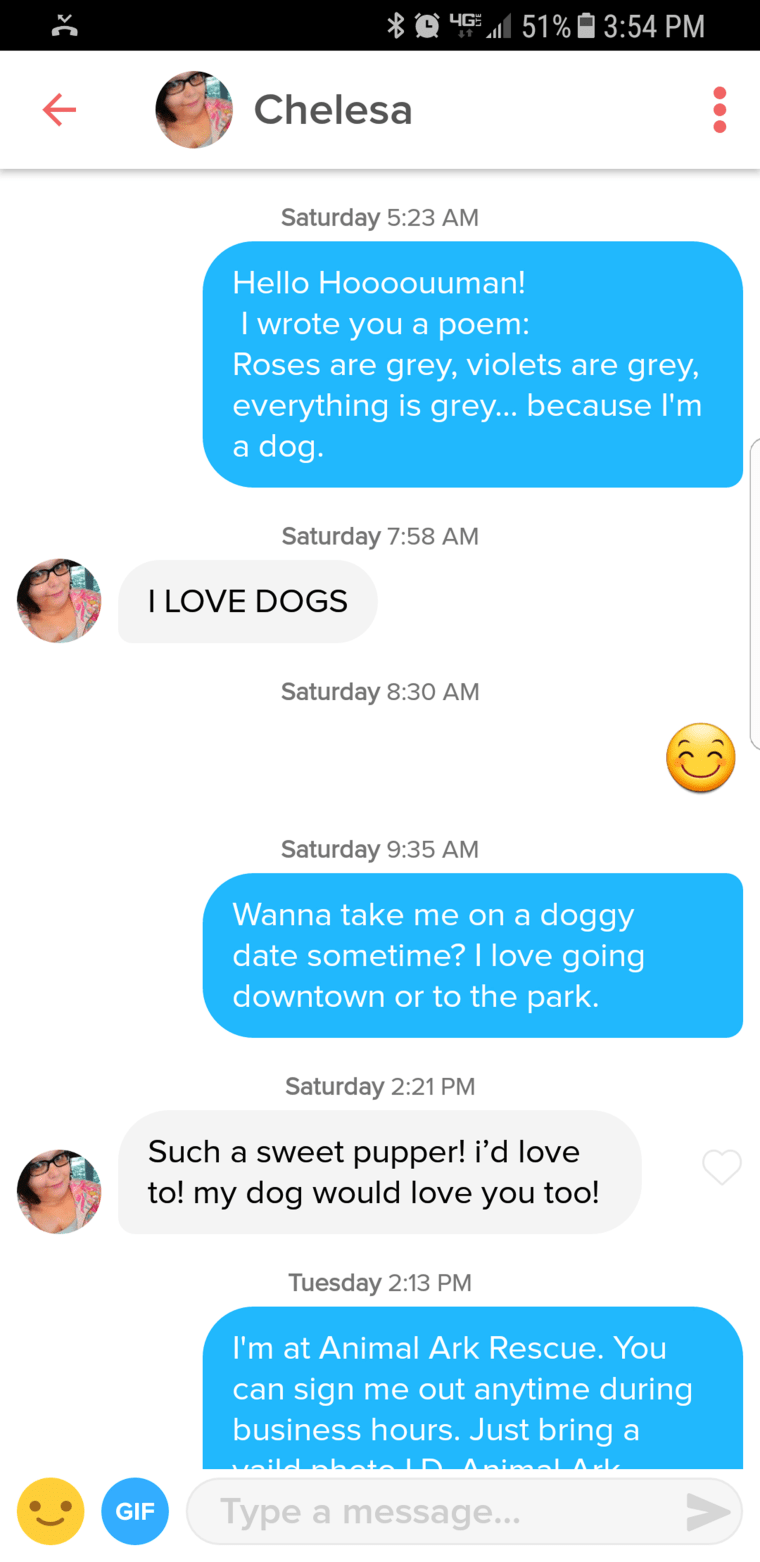 Henry's profile went up Dec. 29. He's had 14 matches since.
"Most of them seem delighted," Morrison said. "I think it pleasantly surprises matches when Henry the doggo actually sends them a message."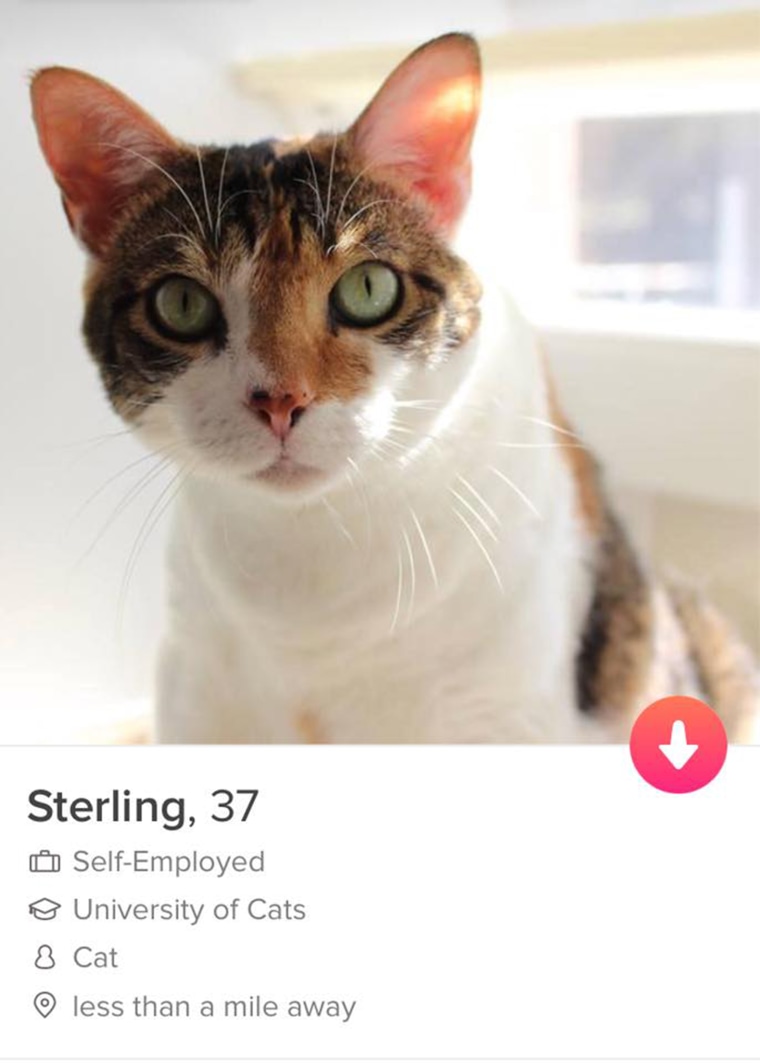 Believe it or not, Henry isn't the only real dog you'll find on Tinder. There are even some cool cats, too.
Karen Hirsch, spokesperson for LifeLine Animal Project in Atlanta, tells TODAY that 22 of LifeLine's pups and kitties went up this week. They've been popular. "So much interest and enthusiasm," she said.
Hirsch chalks the ardor up to a couple of things. One, dogs and cats are inherently appealing.
"I also think it makes people happy after seeing so many people on the sites to have a cute dog pop up," Hirsch said. "And we've had one adoption inquiry!"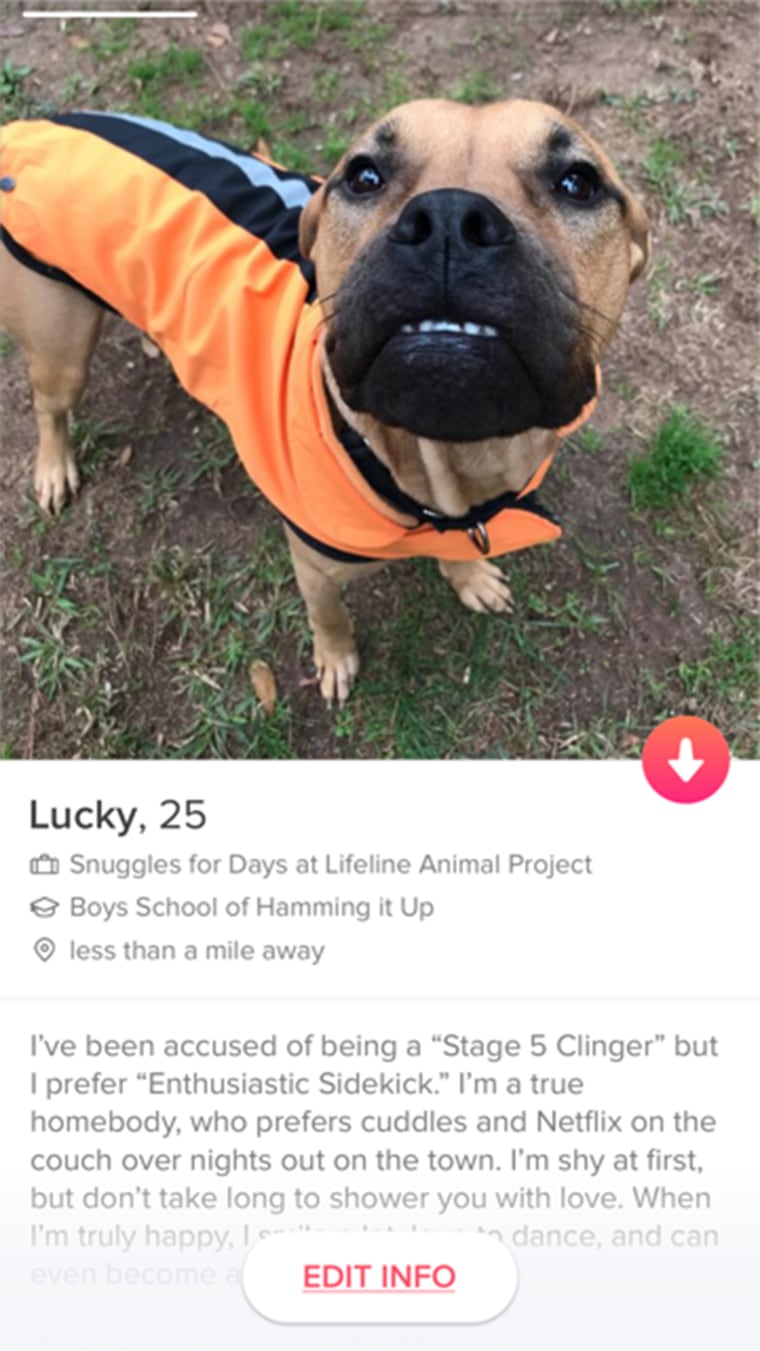 Henry hasn't yet gotten that lucky yet, on Tinder or elsewhere. But Morrison remains optimistic. She knows the right one will come along, and Henry will get his happily ever after.
"I know Henry deserves true and unwavering unconditional love for the rest of his life. He leaves paw prints on the hearts of those he loves," she said. "Does Henry sound like the hound for you?"