After losing the love of his life, the mother of his two daughters, six months ago, Chad Walter found single fatherhood full of unexpected challenges.
"You don't know until you go through this, but you need to love your kids like [their] mom loved her kids. You need to take that role," Walter said Thursday while sharing his story on TODAY.
Walter's wife, Jennifer, who died from cystic fibrosis, was a "lover of life." "She was the fun one," he said, adding that her death still leaves him in tears.
But assuming the roles of both parents for his children has been getting easier, he said. The other day, he walked outside and saw his two girls lounging in a hammock.
"They were both sitting in it. And I looked at my kids through my wife's eyes, I think for, really, the first time in my life, with that kind of love," he said. "It's tough, but we're getting through it. It's day by day."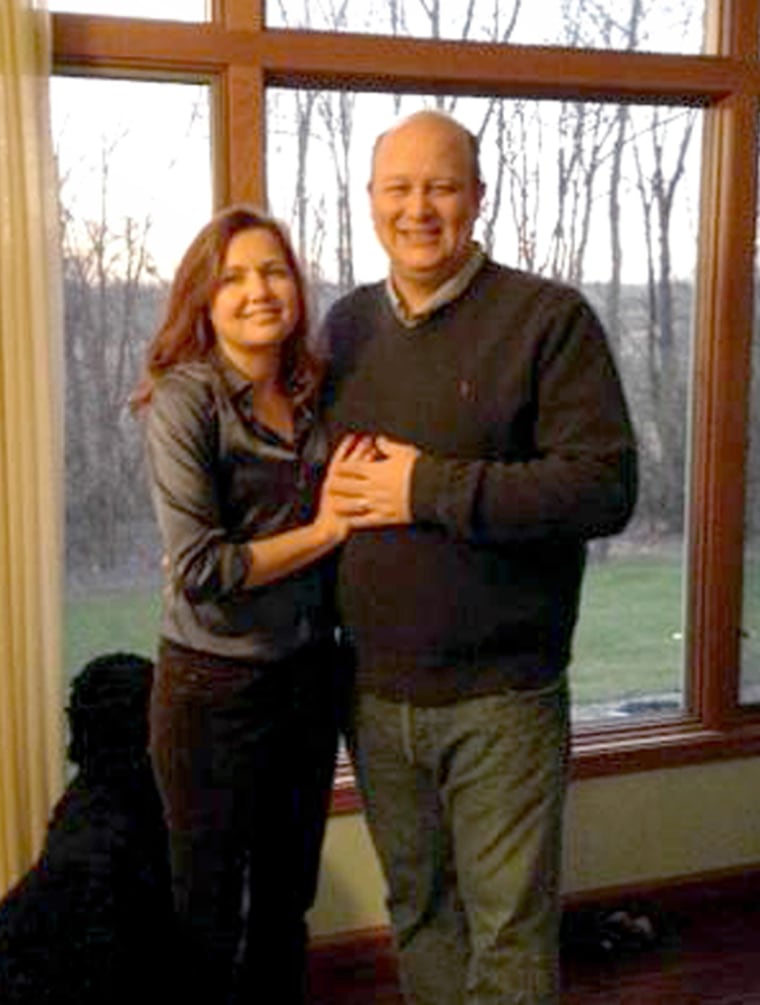 Walter's nonstop determination to provide the best possible care for his family prompted his older daughter, 16-year-old Payton, to ask TODAY to give him some time off so he could take care of himself just as well as he takes care of his daughters.
"He was and still is absolutely heartbroken, and although we can tell it is hard, he puts on a smiling face and is always there when my 12- year-old sister and I need him, and we need him a lot," Payton wrote in her letter to TODAY nominating her father as a "deserving dad." "He works full time, puts dinner on the table, cleans the house, and does yard work. I don't know how he does it, but he is truly a super dad and I'll always admire him for what he has done for me."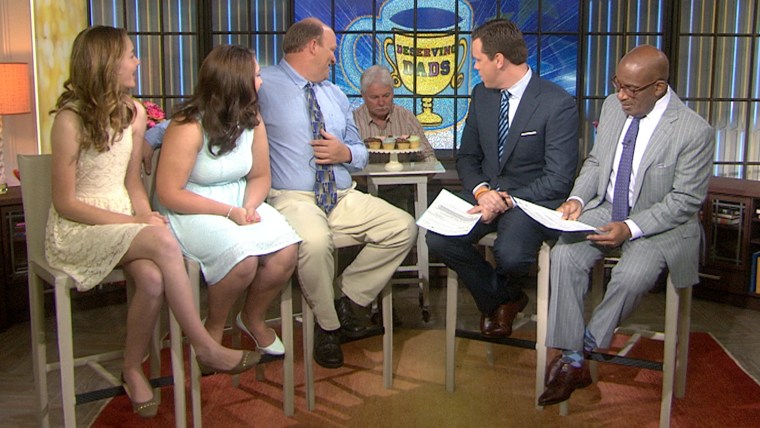 Payton's dad didn't know about her request until TODAY revealed it as part of an early Father's Day surprise on Thursday, which also happened to be Walter's birthday.

For being selected as a "deserving dad," Walter and his daughters will get a four-day visit at a spa resort in Cle Elum, Washington, courtesy of Suncadia Resort. He also will get in a full day of fly-fishing, with equipment and gear provided by Orvis.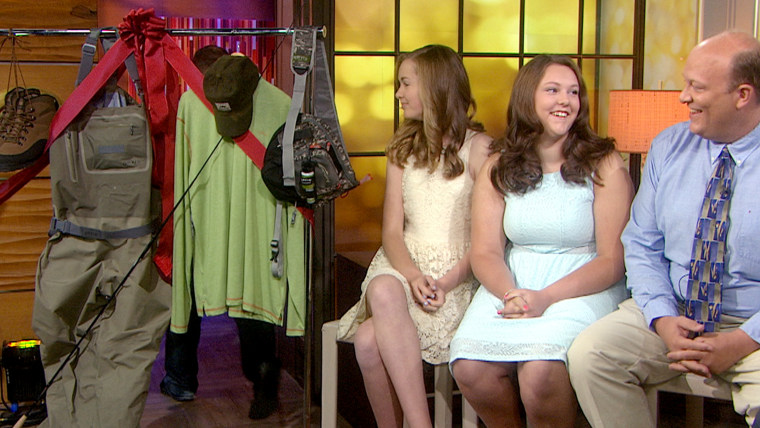 "I see how hard he works every day," Payton told the TODAY anchors Thursday about why she nominated her father as a "deserving dad." "I just knew I had to do it. I figured I might not get picked, but it was something I had to try."
Payton had the full support of her younger sister, Morgan, who described the big changes in her dad for the past six months.
"He does a lot more around the house, and he tries to bond with us a lot more, and we've just become a lot closer as friends," she said. "I can really tell him anything and he can be brutally honest."