As "Two Broke Girls" prepares for its milestone 100th episode, co-creator Whitney Cummings has a lot of things on her mind. And she shared several of them during her visit to TODAY on Wednesday.
In the midst of discussing her new campaign with WomanCare Global, in which she's creating funny PSAs to help educate women about reproductive health, she revealed that she's thinking ahead to the day when she will want to have kids herself.
"I froze my eggs," said the 33-year-old. "Yes, I did! They're available for purchase if anyone's hungry. I had a lot of them. I got like 16, so they're in the freezer right now."
At first, she kept things light about her plans for them. "I'm hoping to sell them on eBay to get some cash for a second home," she said. But then she continued, "Yeah, I think I just wanted to take the pressure off. Before ... I was stressed out all the time, 'I gotta find a guy' ... it permeated everything I did.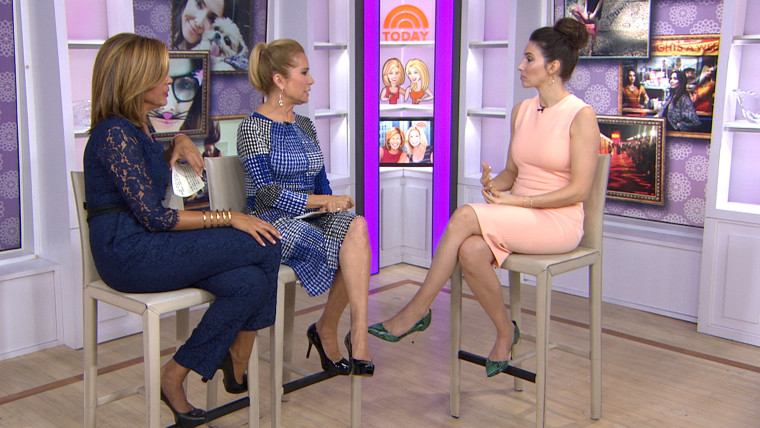 "Now I froze my eggs, the pressure's off!" she grinned.
Be sure to watch the whole video to find out more about what she's been up to — including "vampire facials" and going to Jennifer Aniston's wedding!
MORE: Kim Kardashian gets vampire facial