Before Carson Daly has a happy Father's Day, he gets to celebrate something else!
The TODAY anchor, "Voice" host and father of three just made Working Mother magazine's roundup of 25 easy-on-the-eyes dads.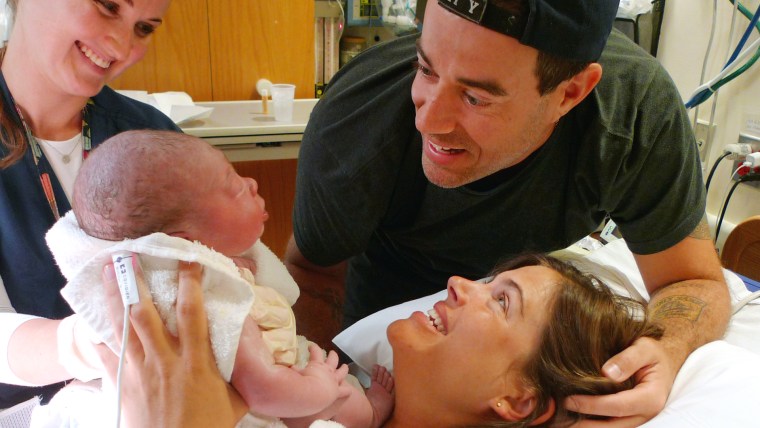 Daly, who's father to Jackson (6), Etta (2) and London (10 months), is in good company, too — Ryan Gosling, Jamie Dornan and Jimmy Fallon also made the cut.
Of course, Daly's spot on the list comes as no surprise to anyone who caught his recent #GiveThem20 charity challenge. After all, doing "kid curls" has to be the ultimate hot-dad workout.
But while we're sure it's nice to land on a list officially titled "25 Hottest Celeb Dads With Cute Babies," we think Daly's fiancée, Siri Pinter, found an even better way to describe his papa appeal.
"He's a diaper-changing, bottle-feeding, onesie-button-snapping (albeit, wrong, all wrong), tummy-time, hanging kind of guy," she recently wrote of him.
And that sounds just perfect to us!
Follow Ree Hines on Google+.