In 2008, Rebecca Romijn and husband Jerry O'Connell were expecting twins, and as such, they had to come up with names for the two girls who were on the way.
For Romijn, one name was a no-brainer — Dolly.
As a lifelong Dolly Parton fan, she knew one of her daughters would share a name with the singer. What she didn't know was that the country music star would pick out that same baby's middle name.
"When I was seven and a half months pregnant, my best friend and I flew down to Dollywood, and we got a chance to meet her and see her perform," Romijn recalled. "I got to tell her that I was going to name one of my daughters Dolly, and she seemed so genuinely touched."
So touched, in fact, Parton reached out to the actress a week later.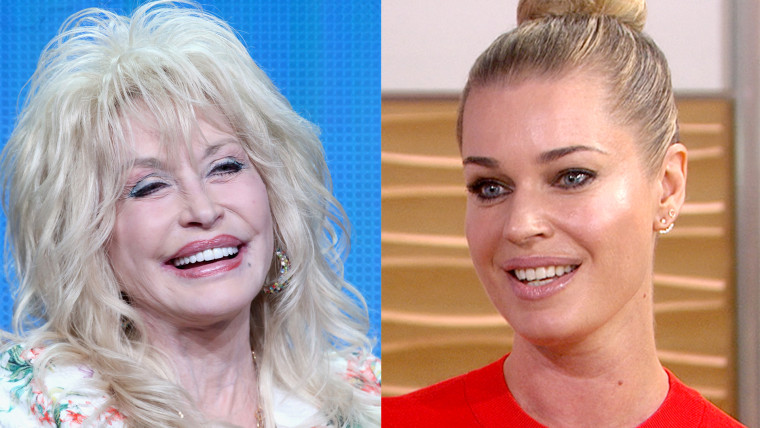 "I got a letter from her in my mailbox — on butterfly stationery! — that said, 'I forgot to tell you while you were here my middle name is Rebecca. You should name her Dolly Rebecca after the two of us together,'" she said.
"The Librarians" star didn't need any convincing. Little Dolly Rebecca had her name all sorted out — well, once mom and dad added Rose as an extra middle name.
Romijn gave birth in December of that year, and joining Dolly was sister Charlie Tamara Tulip.
As for that letter from Parton, Romijn said, "I still have it. I know exactly where it is."
Of course she does!
Watch the full clip to see what else the actress had to say about her twins — including their December birthday dilemma — and even more about the original Dolly.