Parenthood can be daunting. Lucky for dad-to-be Alexis Ohanian, fiance of tennis ace Serena Williams, he's already got quite the arsenal of advice.
Ohanian, 34, co-founder of Reddit, has been scouring the site for tips in preparation for the birth of the couple's first baby, due this fall. He shared with TODAY Parents some of the best advice he's found so far.
"My favorite (tip) is to sleep with a blanket for like a month before the due date so you get your dad scent all over it, and then wrap the baby in it once it shows up, so they're not just immediately bonding with mom, but also getting a bit of dad," Ohanian said.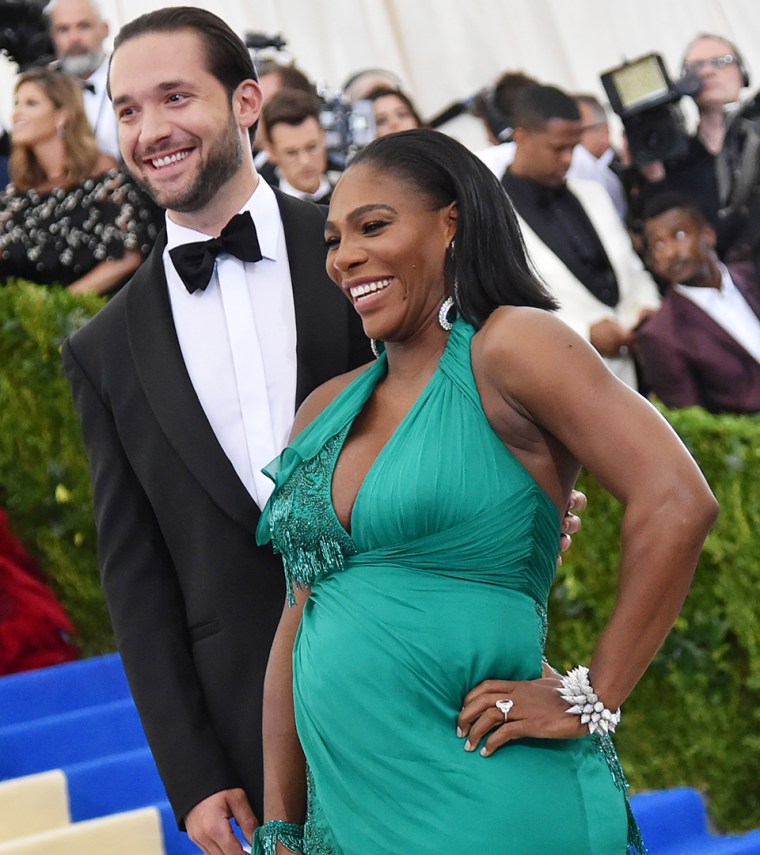 He has a similar tactic for getting furry friends on board with the new baby, which will certainly come in handy considering Williams' dog Chip is so beloved that he has his own Instagram account.
"Same goes for pets, except the opposite," Ohanian said. "Introduce them to the child using a blanket that's been wrapped around the baby."
Never miss a parenting story with TODAY's newsletters! Sign up here
And that's not all.
"Apparently snaps on baby PJs are nonsense — zippers are far more practical, despite not making that satisfying snap noise when you get baby dressed," he added.
Clearly, Ohanian has done his research. And he's not alone: Williams has also been turning to the internet for advice throughout her pregnancy. She recently tweeted to fans, asking for remedies for an itchy belly.
The couple got engaged in December 2016. Williams announced her pregnancy in April, after accidentally sharing a Snapchat story in which she showed off her growing baby bump.
While social media makes a great resource, Ohanian said he's trying not to get too lost in the rabbit hole of advice one can find online.
"Humans who have been far less equipped than us have been successfully parenting for thousands of years, so I'm trying not to overthink it, but it's easy in today's connected world to get overwhelmed," Ohanian said.
And he knows that no matter what, he's in for a wild ride.
"The other theme that I've read on Reddit, but also heard from all of the new dads around the office — we've had quite a few recently — is to expect all of my priorities to change almost immediately because this will be the most important thing I'll ever do," Ohanian said. "Challenge accepted."