A group of Michigan quadruplets will soon be embarking on four separate military journeys.
The Lees siblings, qauadruplets Rose, Bryce, Mason and Nevin, as well as fellow sibling Yoel, are all joining different branches of the military after graduating from high school this year.
Rose, Bryce, Mason and Yoel appeared on TODAY Friday, with Nevin joining by phone from Camp Lejeune in North Carolina, where he is a U.S. Marine.
"We've been really close-knit but I think it's going to be good for us,'' Rose told Savannah Guthrie and Willie Geist. "I'm personally sad, I don't know about them."
Rose has joined the Air Force, Bryce is headed to the Navy, Mason is joining the Air National Guard, and Yoel will be joining Nevin in the Marines.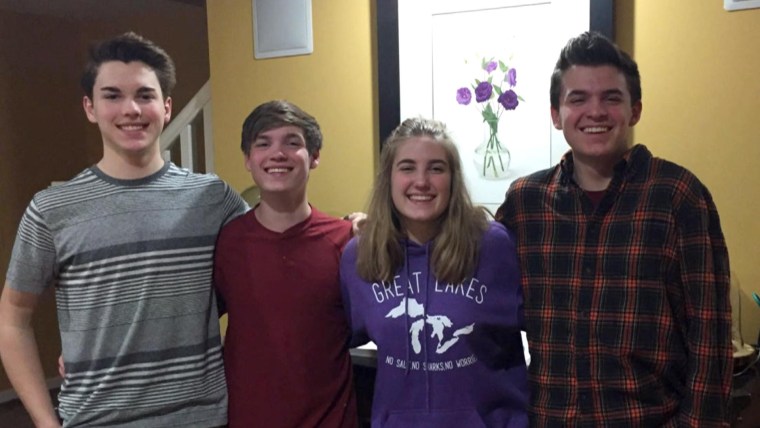 It all adds up to a proud moment for parents Nick and Lyvonne Lees, who were beaming on Friday.
"I couldn't be any more proud,'' Nick said. "They're a great example for their peers, and even for our generation."
The military-bound siblings from Ada, outside Grand Rapids, are part of a family of 12 children that also includes a set of twins and multiple adopted children. Seven of the Lees kids graduated from Forest Hills Northern High School this week.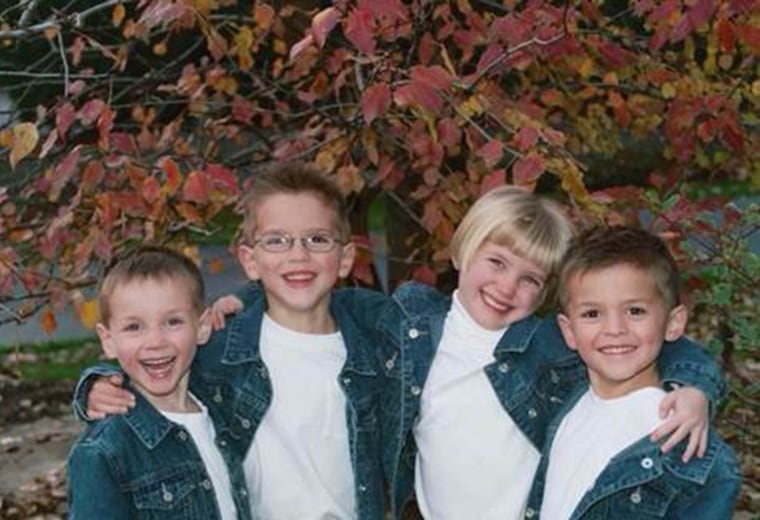 They all agreed that college wasn't really the path they considered. For each, a different branch seemed like the right fit for their post-military career.
"I think that's what happened to all of us,'' Rose said. "We actually just chose it due to the job that we wanted."
There also is the chance to serve the country they love.
"I personally have always wanted to (join the military) since I was little,'' Rose said. "I think it's a great way to help out our world."
Follow TODAY.com writer Scott Stump on Twitter.