Country pop singer Jessie James Decker released a rocking new music video on Friday, "Flip My Hair," that's already making waves — and not for the cascading locks she whips back and forth throughout the song.
Decker, who is six months pregnant in the video, shared it with her fans on Instagram.
Alongside Decker, four visibly pregnant backup dancers — all in tight black leotards and barefeet — do their take on a few Beyonce-style moves, including toe-stomping, chair-straddling and a healthy amount of hip-shaking.
In her announcement on Instagram, Decker said the pregnant dancers were just a streak of inspiration, when she knew she wanted a video to come out before the end of her pregnancy:
"I thought to myself, do I wait after I have the baby and get my body in perfect shape like I'm supposed to? Or do I just embrace where I am at my life, pregnant with my third baby? The answer came easily after sleeping on it. I said 'we are shooting a music video even though I am six months pregnant and we will rock this s**t!'"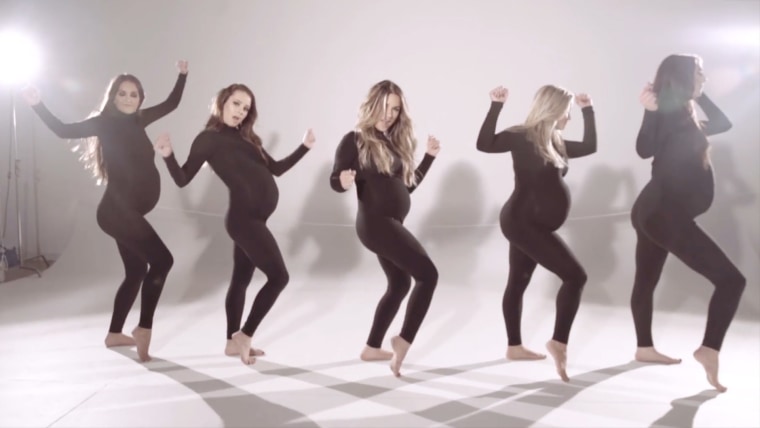 In the video, she sings, "This is a boy's club," accented with a head roll. "You got a good voice, but this is a man's world."
Yet despite the clear empowerment message, some fans took issue with seeing pregnant women dancing. "I think I'm uncomfortable," wrote one commenter in response to the tease video Decker had posted the day before. "Dancing when you're pregnant is terrifying the baby might just fall out," commented another.
Decker — who addressed the comments in Friday's post — didn't take the criticism lightly.
"Well if it makes you uncomfortable then that's your own issue," she wrote. "As far as other successful country artists not doing this? You're damn right ... I am my own artist and I will continue to express myself in my own way."
Decker, 29, who is married to NFL player Eric Decker, is pregnant with their third child. The singer and reality TV star — who has a son, Eric, 2, and a daughter, Vivianne, 3 — has been outspoken about her pregnancies, and advocated for women to love and care for their bodies while pregnant.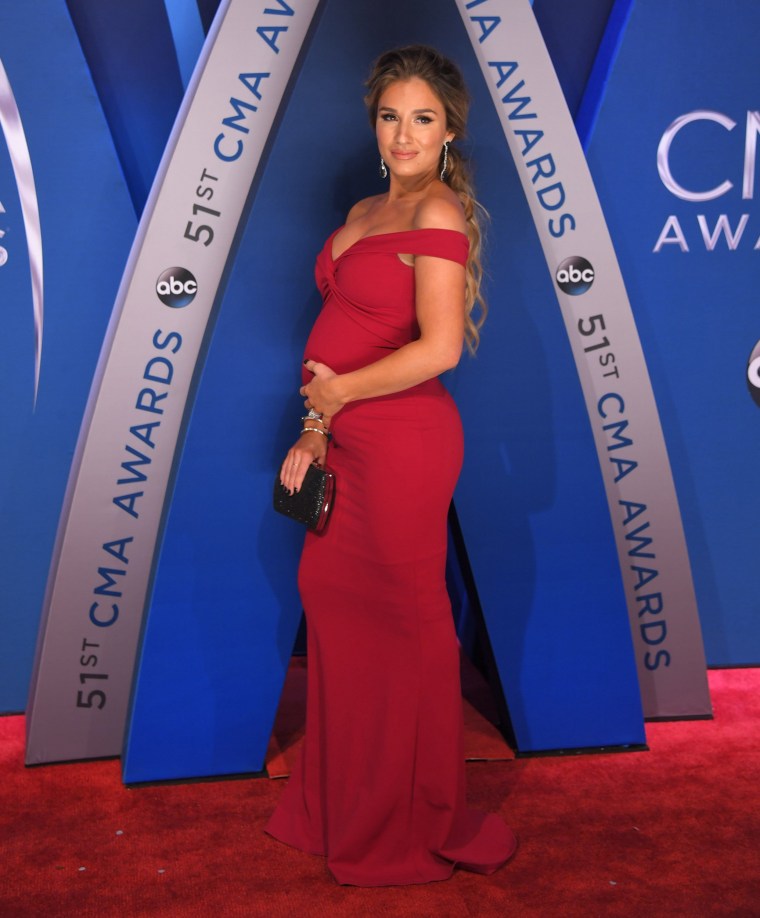 Following a photo she shared in 2015 after giving birth to her son, Decker explained that not all women recover from pregnancy in the same way, and implored them not to deprive themselves.
"I've never felt sexier or more confident than I did during this music video shoot," Decker added in her Instagram post. "I wanted to showcase that no matter where you are at in your life, shape, or size you can exude that confidence and sexuality in your womanhood!"⠀⠀⠀⠀⠀⠀⠀⠀
Although the lyrics clearly tackle the power disparity between men and women in the music industry, and possibly even encounters she has had in her career, she demurred from talking about the song itself.
"I won't dive deep into the meaning of the lyrics except that I'm sure you can figure out for yourself how I was feeling when I wrote this song!" she wrote. "Now girls take any of that negativity or any of the haters and #flipyourhair."