Singer and reality TV star Jessie James Decker wants her fans to know that her post-baby body isn't perfect — and that's OK.
The country star, who gave birth to a second child last month, posted an Instagram photo with her shirt pulled up, thanking fans for kind comments about how great she looks in earlier snapshots, but reminding them that she's just like any other woman.
"I appreciate all the sweet comments about how tiny I look after baby!" Decker, 27, wrote. "But I don't want to mislead any mommies who just had babies and are stressing!"
"Wanted to make sure y'all saw what my tummy looks like under the tank top and blazer," she added.
RELATED: Hilaria Baldwin shows off post-baby body to inspire new moms
Decker said that she's still 15 pounds away from what she weighed before giving birth to her first child, daughter Vivianne, in March 2014. And while she's in no rush to lose the weight she put on while carrying her son Eric, born in September, she did say she's wearing a waist trainer a few hours each day.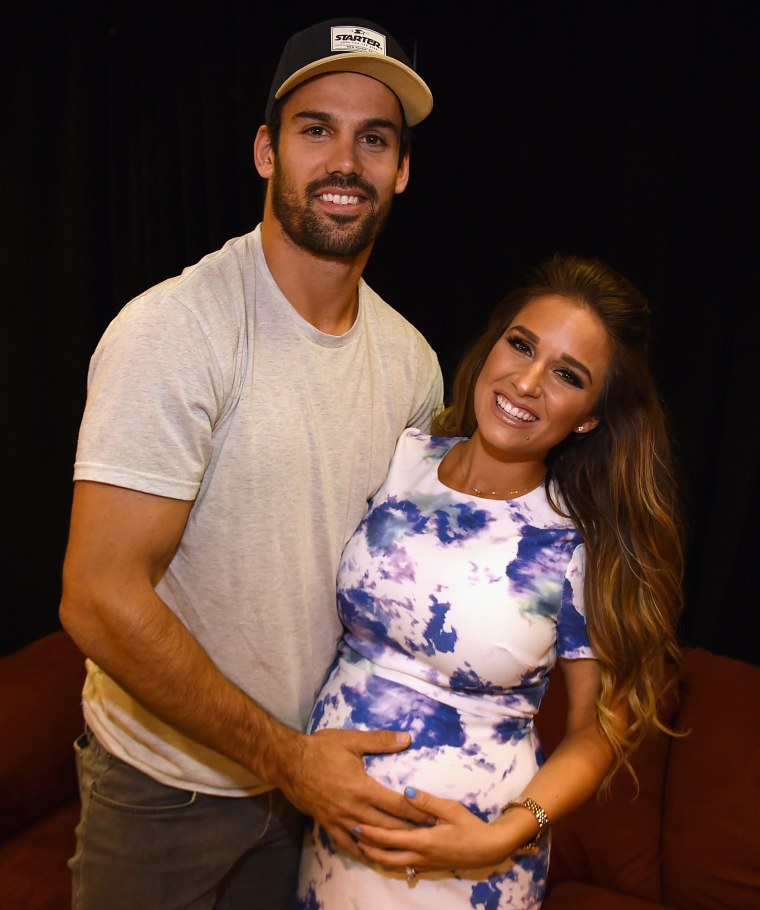 "My tummy is still swollen and you can see my C-section scar and pooch!" wrote Decker, who's married to New York Jets wide receiver Eric Decker.
The singer added that she wants new moms to support each other.
RELATED: Why my post-baby body makes me feel sexier than ever before
"Being a mommy is so rewarding but hard work so we need to stick together and help each other out," Decker wrote. "I'm not perfect but I do my best. That's what it's all about. So never be hard on yourself."
Decker and her husband are also the stars of a reality show, "Eric and Jessie," that aired on the E! network.