Priyanka Chopra Jonas is giving fans another precious peek at her 1-year-old daughter Malti's face.
The 40-year-old actor shared two family photos Feb. 14 on Instagram — one that showed her cozying up to husband Nick Jonas and another showing her holding little Malti as the mother and daughter feed ducks at a lake.
"My forever valentines ❤️ happy Valentine's Day to you and your loved ones …" Chopra Jonas wrote in her caption.
Until recently, the "White Tiger" star and her husband had been careful to hide Malti's face in the photos they shared of their little girl, who was born via surrogate in January 2022.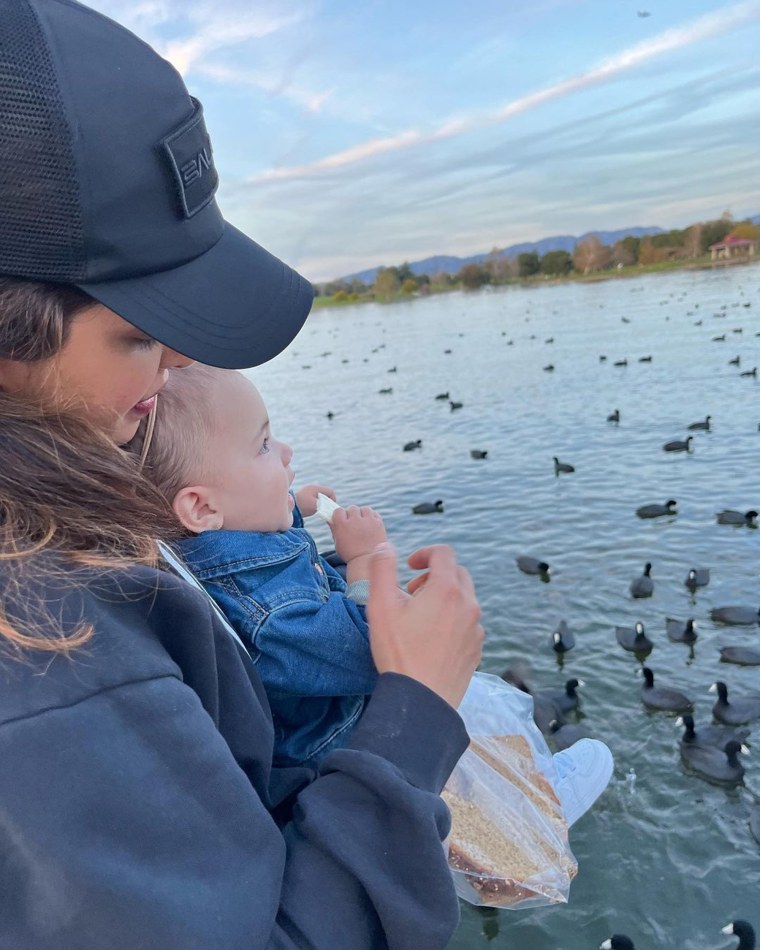 However, last month it appeared that Chopra Jonas may be relaxing a bit when it comes to guarding her daughter's image. The actor watched the Jonas Brothers' Hollywood Walk of Fame ceremony with adorable Malti sitting in her lap for all to see.
Malti got dressed up for her dad's special occasion. She wore a pretty beige and white sweater ensemble with a white bow on her head.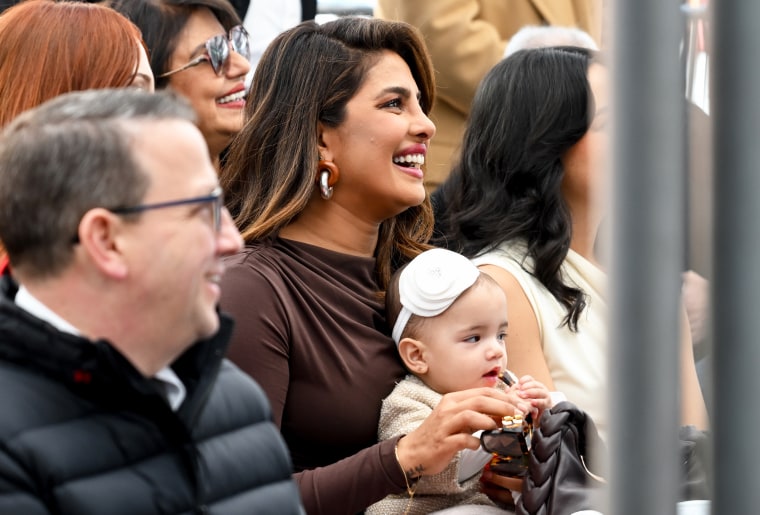 Chopra Jonas opened up about motherhood to British Vogue magazine in a story published in January. The feature included a photo of the mother and daughter wearing matching red dresses.
Chopra Jonas detailed how Malti arrived a trimester early. She spent the first few months of her life in a neonatal intensive care unit.
"She was so small, smaller than my hand," Chopra Jonas recalled. "I saw what the intensive-care nurses do. They do God's work. Nick and I were both standing there as they intubated her. I don't know how they even found what they needed (in her tiny body) to intubate her."
"We spent every single day with her on my chest, on my husband's chest," she said, adding, "I didn't know if she would make it or not." 
The "Quantico" star told the magazine that she opted to use a surrogate because of "medical complications," but made it clear that she doesn't appreciate online commenters questioning her decision.
"You don't know me," said Chopra Jonas. "You don't know what I've been through. And just because I don't want to make my medical history, or my daughter's, public doesn't give you the right to make up whatever the reasons were."