Working parents, here's another thing to stress over: Your irregular work schedule may have negative effects on your child's development.
That's according to a new study by the Economic Policy Institute that focuses on children whose parents have unusual work schedules that vary weekly, rotate or feature hours outside 8 a.m to 4 p.m.
Toddlers whose mothers hold schedules like those may suffer from problem-solving skills and their language skills may falter; teens are more likely to be depressed and engage in risky behavior. Meanwhile fathers risk having a less close relationship with their children.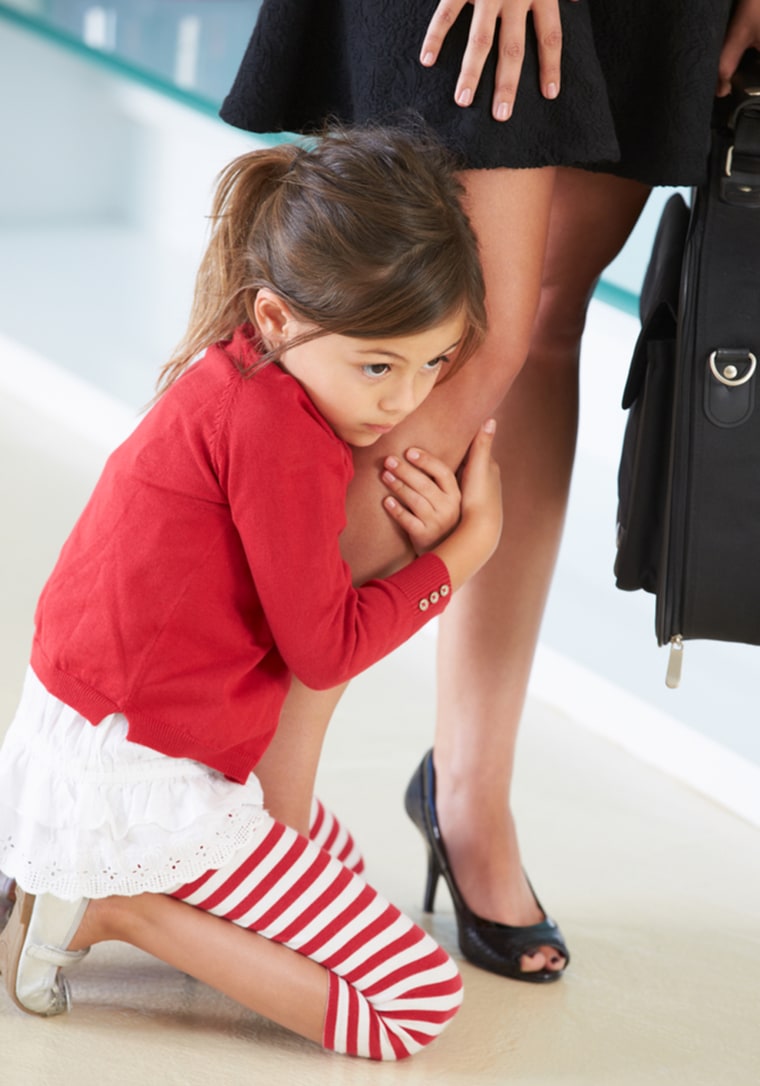 "Parents need to have regular schedules for their children," says EPI research associate Richard Rothstein. "Children need to be read to before bedtime. They need high-quality early childhood experiences."
The study noted that at least 17 percent of the U.S. workforce has non-standard schedules.
The findings are particularly relevant now, as the national conversation focuses on lower-wage workers who are sometimes subject to last-minute changes in their hours known as "on-call scheduling."
New York's attorney general Eric T. Schneiderman recently inquired about on-call scheduling at 13 major companies, and Abercrombie & Fitch announced it will eliminate the practice.
Fortunately, a more regular schedule can change everything. "It makes a huge difference, because it allows a child to know that at least if mom or dad isn't home, they will be home," psychiatrist Dr. Charles Sophy told TODAY.