The first taste of real food is one of the fun milestones in any baby's development. The image of a wide-eyed and curious baby covered in carrots and sweet potatoes can bring pure happiness to any parent. It did for me!
Then reality settled in: I realized I had to start making food for him now, when I can barely cook for myself.
Luckily, babies don't require gourmet meals. All they want and need is mushed up food. And this $6 kitchen gadget makes mushing food easy-peasy.
The NUK bowl can whip up homemade baby food with fruit or steamed veggies in a matter of seconds. I love it — and more than 2,000 Amazon reviewers do too.
NUK Mash and Serve Bowl, $6, Amazon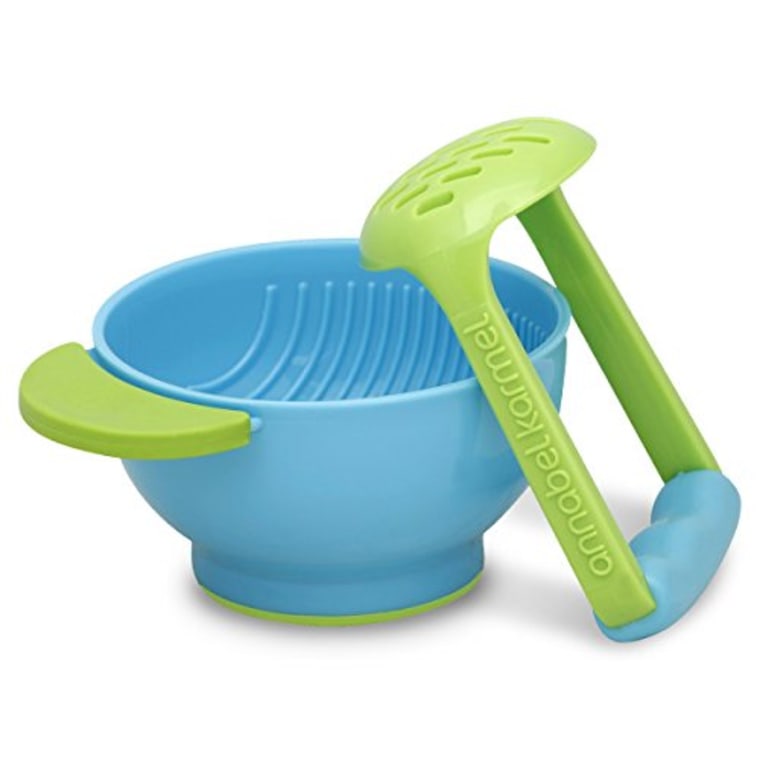 The set comes with a microwave-safe serving bowl, so I cook the vegetables right in there. The handheld masher quickly makes food softer and safer for baby to eat. Plus, the non-skid base on the bowl keeps it from sliding all over the kitchen counter during the mashing process.
I love that this product is so simple. It does exactly what I need it to do and it doesn't require that much of an effort on my part. Sure, it takes a little more work than those fancy baby food processors that steam and puree food with the touch of a button. But those can be rather pricey.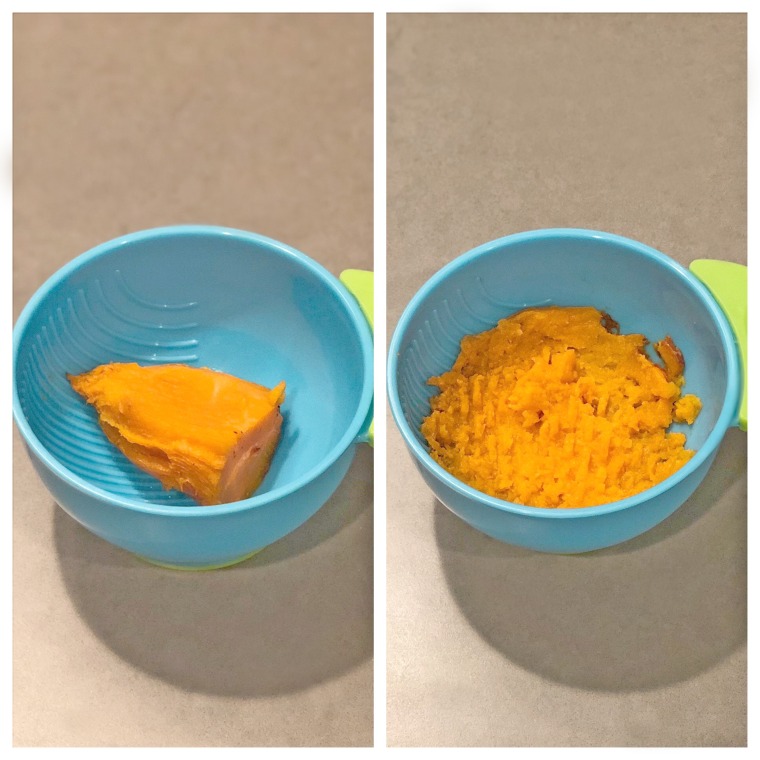 Even if you do have one of those food processors, the NUK bowl is still great to have on hand for whipping up something on the go. It travels a lot more easily than a clunky machine. It's also great for bringing to restaurants to share some food with your baby.
The product is BPA-free and dishwasher safe. Since my baby is just now starting to taste food, I can't attest to how long it holds up. But it seems pretty durable, and one Amazon reviewer said the same bowl has been used for three kids. That sounds promising!
It's small, cheap and really handy. What more can a mom ask for?
Here are some other helpful gadgets to have on hand when making your own baby food:
Infantino Squeeze Station, $20, Amazon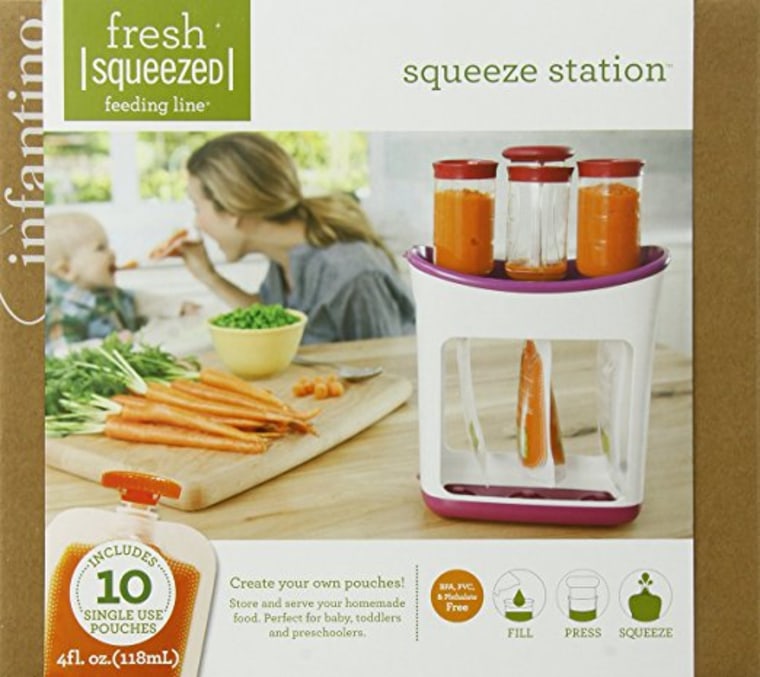 This gadget can create baby food pouches from homemade puree. It'll fill up to three pouches at a time.
Kiddo Feedo Baby Food Storage Container and Freezer Tray, $15, Amazon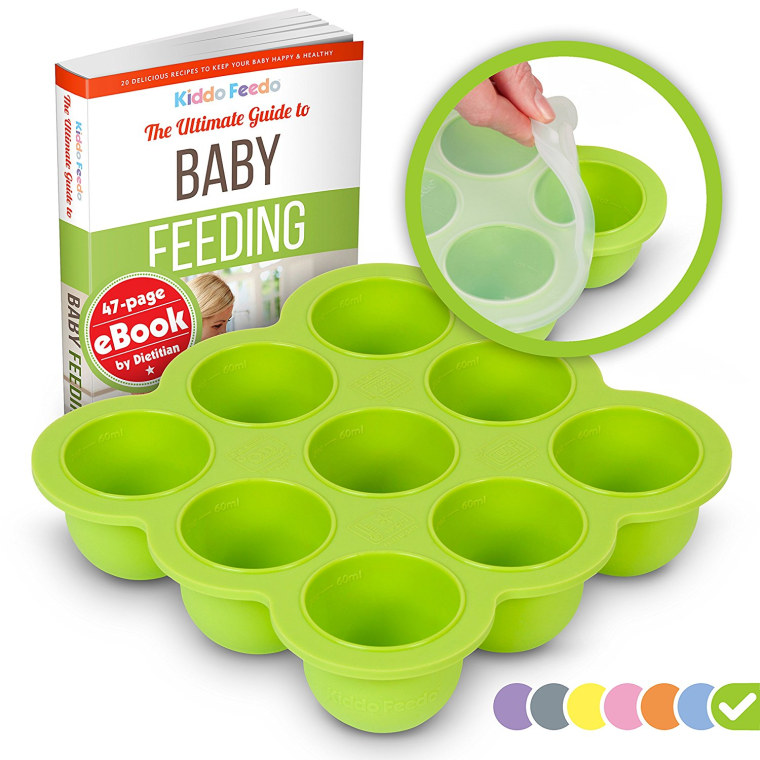 Think of this like an ice cube tray that's specifically designed to freeze portions of homemade baby food.
Magic Bullet Baby Bullet, $60, Amazon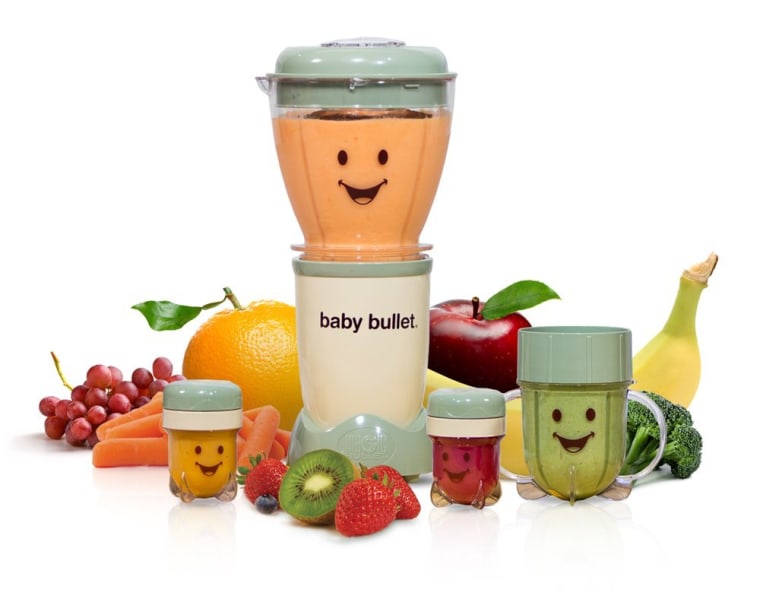 This is a good option for moms looking to invest in an electric baby food blender. It includes a blender, six storage cups, a silicone batch tray and a recipe book.