Lego's newest little yellow man is focused on building a happy home.
In an effort to "mirror the world we live in today," Lego is rolling out stay-at-home dad and working mom minifigures as part of their Lego City line, which debuted at the New York Toy Fair on Thursday.
While the working mom wears professional attire, stay-at-home dad rocks a beard, complete with a baby in stroller and a bottle.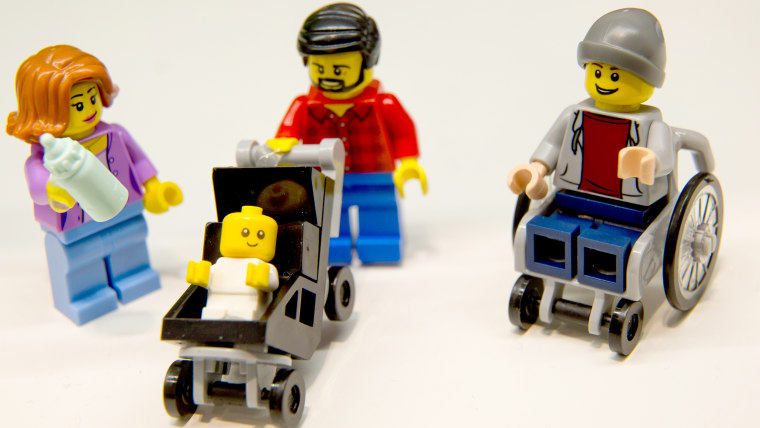 RELATED: Lego releases minifigure that uses a wheelchair
Since the number of fathers staying home with their children has nearly doubled since 1989, according to the Pew Research Center, the toy company is making an effort to keep up with the times.
"We need to stay in tune with the world around us," Lego president Soren Torp Laursen told Fortune. "We aren't responding to demand from anyone. We are trying to portray the world around us and listen to our consumer base."
In a Change.org petition, Melissa Wardy, an author and co-founder of the Brave Girls Alliance, urged Lego to come out with an all-female scientist series, noting that female characters make up only 16 percent of all Lego sets.
RELATED: Barbie's beau Ken gets 'Dad bod,' hipster makeovers from shopping site Lyst
"Girls can't be what they can't see and we demand more examples of girls and women that celebrate our intellect, courage and creativity," Wardy wrote in her petition, which received over 40,000 signatures.
The full Lego City line, which also includes a young man in a wheelchair, is set to go on sale in June.