One mom showed "the reality of birth" by posting a TikTok video of her husband helping her with a postpartum bowel movement.
"It's time to poop after birth and for me, it is just as mortifying as birth," Tiffany Remington of Portland, Oregon, said in a July TikTok video with 7 million views, filmed after the birth of her second child, Calvin.
In the video, Tiffany sits on a toilet in her hospital room after taking a stool softener while her husband Caleb assists with wiping.
"Ow!" exclaims Tiffany.
"OK, I think you're clean," says Caleb, before preparing Tiffany's maternity pad (used to absorb vaginal bleeding) and postpartum underwear.
TikTok viewers were awestruck and squeamish about Caleb's efforts.
"I would love support but this is WAY too much support."
Honestly this is amazing ... a lot of women go into postpartum not knowing what to expect after giving birth and this is so real!"
"I could never be this comfortable with someone."
"Couple goals."
"Why would you record and post this?"
As Tiffany explained in her video caption, "This is the reality of birth, not just the newborn snuggles."
"The first visit to the loo can be terrifying," she wrote. "You don't have the adrenaline of pushing out a baby so it can be painful. It can also feel like you're doing this alone and experiencing these (very) real feelings by yourself. I promise you, you're not!"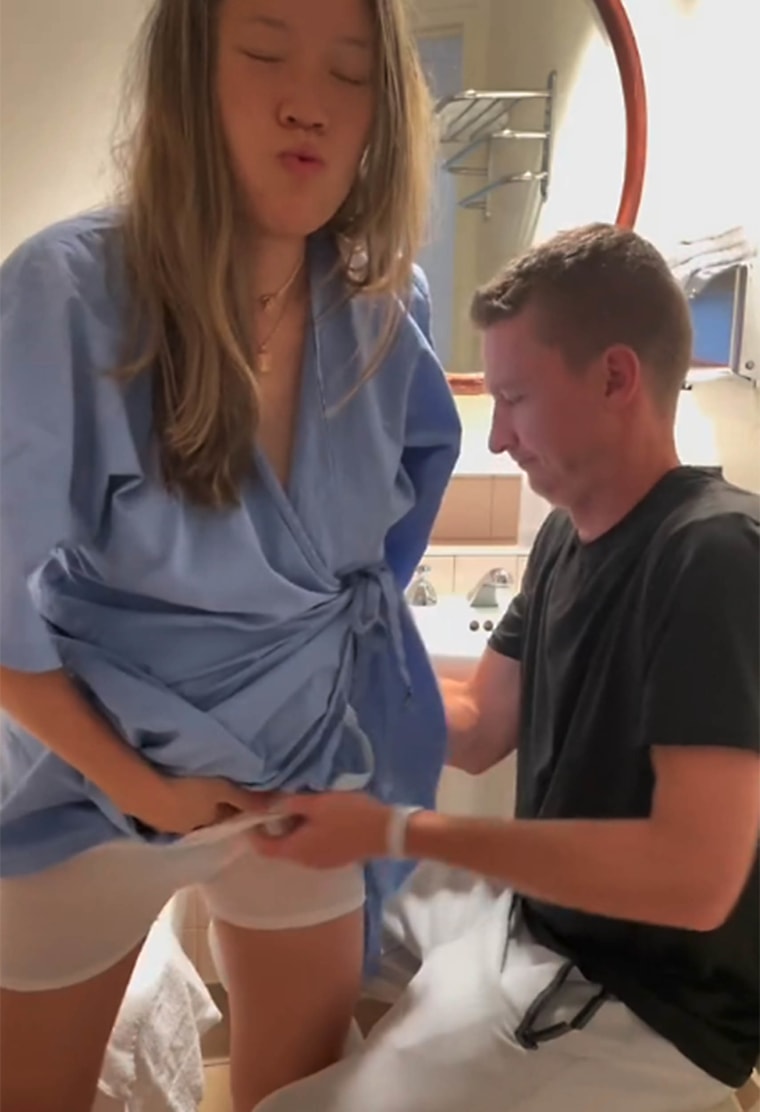 "We share these intimate moments because often times, especially as first time birthers, you don't know what to expect or what is normal," she wrote. "THIS IS NORMAL."
"My husband and I pride (ourselves) on being there for one another and push each other to ask and accept help," she wrote. "We are very independent people who are strong willed, so moments like these bond us in the most special way."
Caleb offered to help, she clarified. "He knows I hate the feeling of being dirty and choose not to wipe due to my tears, inflammation, and comfortability."
Tiffany tells TODAY.com that she wanted to crack the "supermom" stereotype with her video.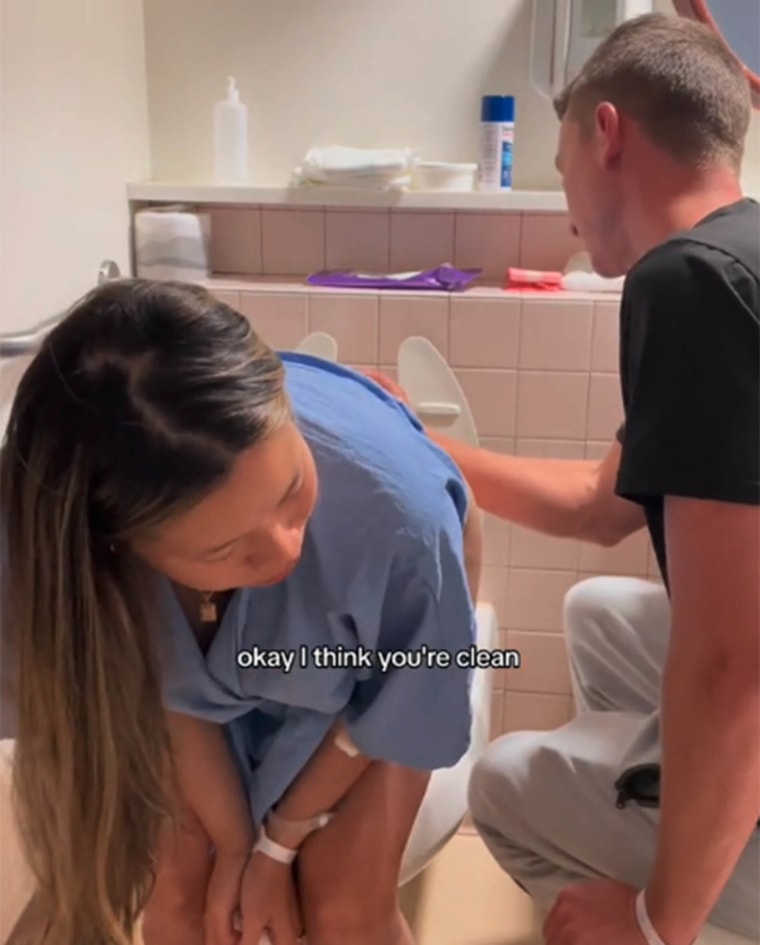 "Women don't have to do everything without help," she says. "Otherwise, we create unwritten expectations that we can do it all and that's when we physically, emotionally and spiritually crash."
"I invite and encourage partners to step up and help," she adds. "(Moms) should be able to hand over some responsibility when it comes to birth and childcare."
Tiffany expected backlash to her video. "I could never!!!" someone wrote; another countered, "If you can't do this for your partner, you shouldn't be together."
"I can understand that struggle," says Tiffany. "For us, intimacy goes beyond the physical ... I don't blame people for how they feel. The realest parts of life are often stigmatized."
Caleb tells TODAY.com that he wasn't intimidated by the scene; he performed the same service after the birth of their daughter in 2021.
"I have a great deal of empathy for what Tiffany went through, and a strong stomach," he says, adding that he also monitored her substantial vaginal lacerations in the bathroom.
According to Jennifer Meyers, a certified nurse-midwife at the Mayo Clinic Health System, going to the bathroom after childbirth can be unnerving.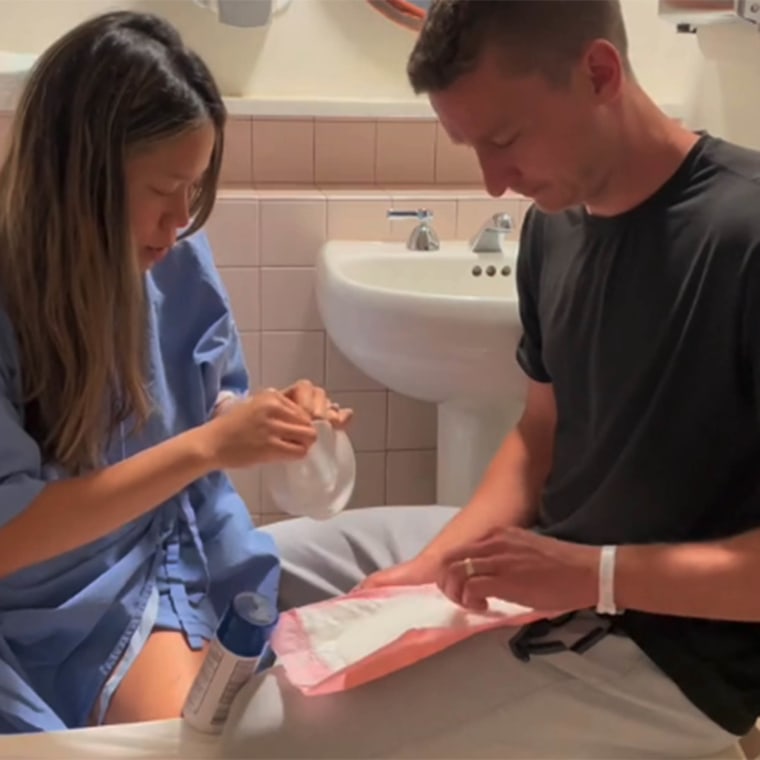 "Many new parents are terrified to have that first bowel movement after delivery due to lacerations or stitches," she says.
Some hospitals require moms to have a bowel movement prior to discharge.
"The idea is to make sure the bowels wake up, specifically after a C-section," she says. "Surgery, along with the narcotics prescribed afterward, tend to slow down the gastrointestinal tract and promote constipation." According to Meyers, having a bowel movement right away is less of a concern following a vaginal birth.
"Some people might go the morning after they deliver while others might need several days," she says. "And women who experienced stooling during delivery might need even more time."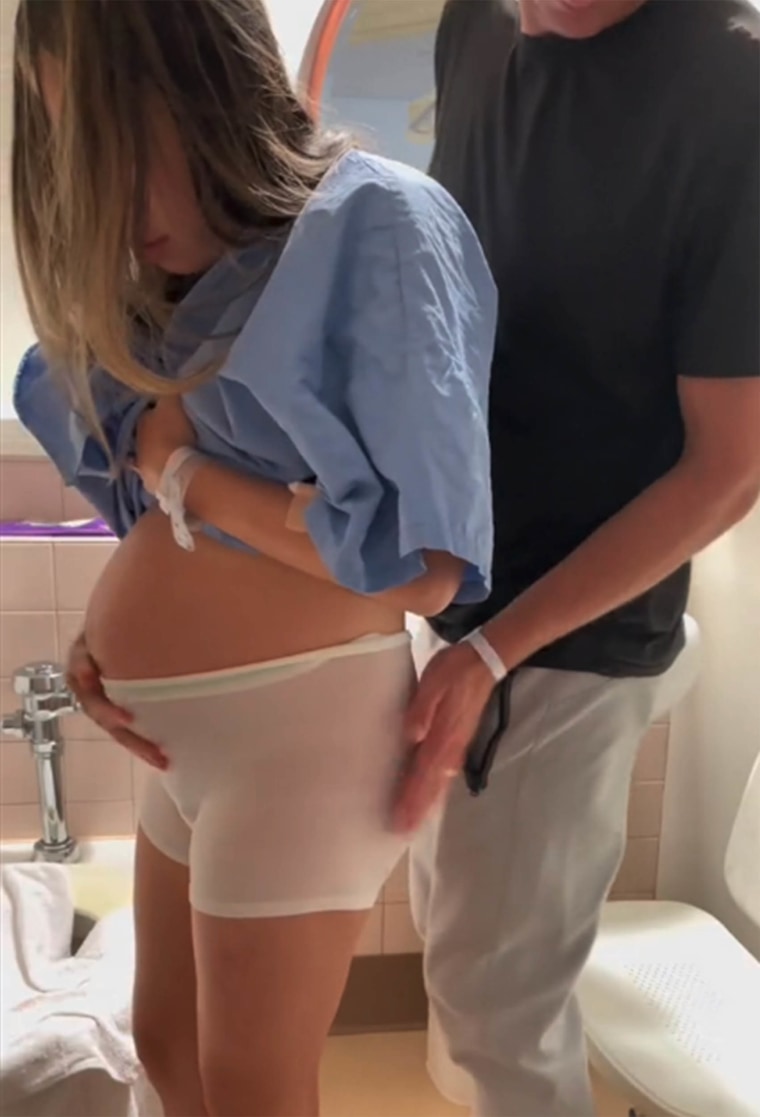 According to Meyers, most mothers are discharged with stool softeners or laxatives so they can use the bathroom comfortably at home.
"There's no shame in having your spouse help you in the bathroom," she says.