The Utah woman accused of killing her husband by poisoning him with a spiked drink — then authoring a children's book on grief — allegedly searched for lethal doses of fentanyl, life insurance payouts and lie detector tests on her iPhone, according to a court filing.
Utah state attorneys on Friday urged the court to deny bail to Kouri Richins, and in the filing cited alleged internet searches from her that included:
"if someone is poisned [sic] what does it go down on the death certificate as"
"what is a lethal.does [sic] .of.fetanayl"
"can cops force you to do a lie detector test."
"death certificate says pending, will life insurance still pay?"
"luxury prisons for the rich in america"
"how to.permanently delete information from an iphone remotely"
"FBI anyalsis [sic] of electronics in an investigation"
"Most telling among these searches are her queries about how a death caused by poisoning is categorized on a death certificate and what constitutes a lethal dose of fentanyl," the state's attorneys wrote.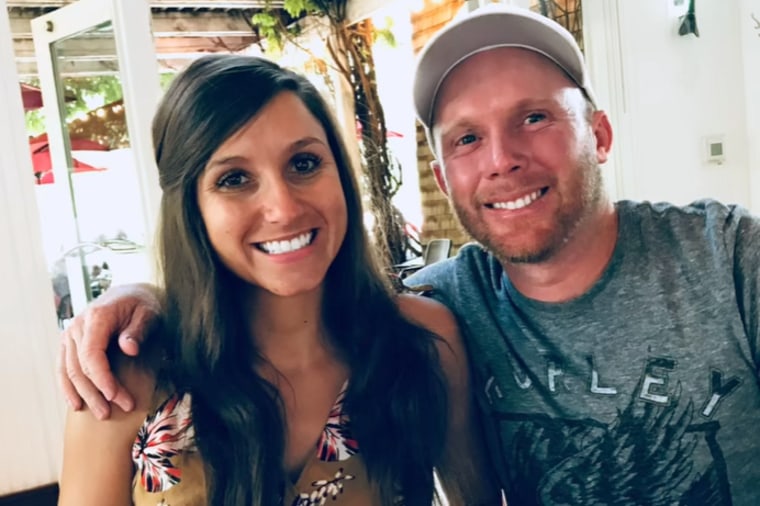 The court documents don't specify when she allegedly made the searches, only stating that authorities found the iPhone in "the dresser drawer on her side of the bed during the second search of her home on the day she was arrested."
The state's attorneys alleged that the internet searches "indicate a consciousness of guilt and plan to hide evidence" in the alleged March 2022 murder of her husband, Eric Richins.
The filing also alleges she searched for the home address of the lead detective on the case, as well as for contact information for a relative of the second lead detective.
Richins, 33, was arrested last month on charges of aggravated murder and three counts of possession of a controlled substance with intent to distribute, following her husband's death at their Kamas home, about 40 miles southeast of Salt Lake City.
Summit County sheriff's deputies responded after Richins called 911 to report she had found him unresponsive in their bedroom, according to a probable cause statement.
Deputies found Eric Richins on the floor at the foot of the bed, the document said. Lifesaving measures were attempted, but he was declared dead. A medical examiner said he had five times the lethal dosage of fentanyl in his system at the time of his death.
Affidavits for search warrants obtained from the Summit County Sheriff's Office allege that Eric Richins had suspected his wife had tried to poison him multiple times and warned his family that she was to blame if anything happened to him. He also told a friend that he thought his wife was trying to poison him, prosecutors said.
In a Friday filing requesting her release, Richins' attorneys argued that "there has not been a single text message or other document turned over in discovery to support the allegation that Eric ever believed Kouri attempted to poison him."
The defense said she should be eligible for bail because "there is no substantial evidence to support the charges."
Richins' defense team also alleged that a witness for the state, identified in court documents as C.L., has given conflicting information about fentanyl pills she allegedly purchased.
According to the filing, C.L initially said Richins purchased the pills three times before her husband's death, but later said that she bought the pills twice before Eric Richins' died and once after.
A judge sided with the prosecution on Monday, ruling that Kouri Richins should be held without bail. She appeared in court handcuffed and in a white button-down shirt and dark pants. Every seat in the courtroom was filled with friends and family on both sides.
Richins huffed deeply as prosecutors questioned a private investigator about the search history on her devices — including for "luxury prison for the rich" and the information disclosed on death certificates
In a victim's impact statement she read in court, Amy Richins, Eric Richins' sister, called her sister-in-law "desperate, greedy and extremely manipulative." She accused her of intentionally poisoning her brother and said it was painful for the family to watch her promote her book and herself as an amazing mother.
"How can anyone value human life so cheaply? I cannot comprehend it," she said.
If the case goes to trial, it will likely revolve around financial and marital disputes as possible motives. In addition to arguing over real estate, prosecutors also say Richins made major changes to the family's estate plans before her husband's death, taking out life insurance policies on him with benefits totaling nearly $2 million.
Karen Israel, Rachel Legon, Minyvonne Burke and Colin Sheeley contributed.