At age 41, legendary singer Mariah Carey gave birth to Monroe and Moroccan Scott, twins that she affectionately called "Dem Babies."
The twins were born on April 30, 2011, the third anniversary of her marriage to Nick Cannon, the babies' father.
"My wife just gave me the most incredible anniversary gift ever in life!," Cannon tweeted, "I won't ever be able to top this!" Carey and Cannon were married from 2008 to 2016, per People.
"Roc" and "Roe," as their parents nicknamed them, have been in and out of the spotlight their whole lives.
When they were 3, Cannon released a children's picture book called "Roc and Roe's Twelve Days of Christmas." The following year, they joined mom on stage at the Hollywood Bowl to sing "Always Be My Baby."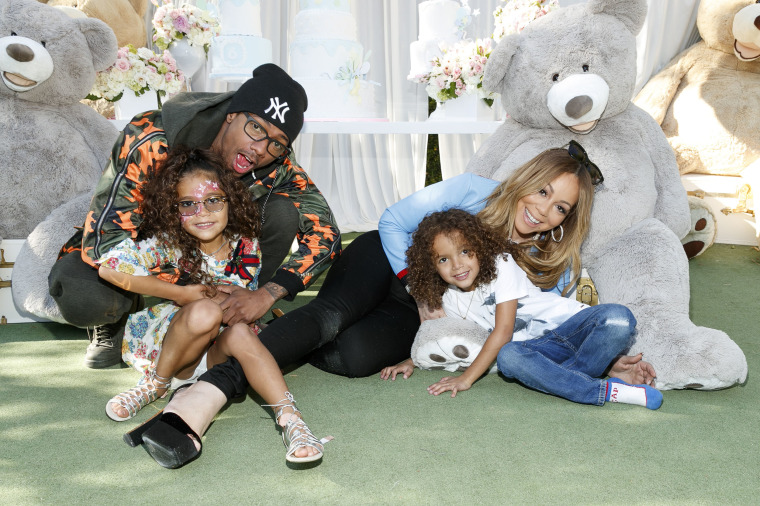 Even though the world shut down for the Covid-19 pandemic in 2020, Carey made sure they still had a ninth birthday to remember when she threw them a virtual party, "Access Hollywood" reports.
At 10, the twins made a cameo in Carey's music video for "Fall in Love at Christmas," and they again shared the stage with their mom the following year when Carey sang "All I Want for Christmas is You" during the Macy's Thanksgiving Day Parade.
The trio seems to have a lot of fun in more private moments, too. Like in this Aspen family tradition Carey shared in 2021: the three love to warm up in their outdoor hot tub and then roll around in the snow.
Although Carey and Cannon are no longer married, they share time with their kids, and even poke fun at one another. In a viral TikTok video filmed in June, Roc and Roe dance to Carey's 2008 hit song "Touch My Body" along with their dad.
Monroe Cannon
Monroe, who goes by "Roe," shares more than just looks with her mom — she seems to be playing around with the idea of a performing career.
She made her modeling debut for OshKosh B'gosh at age 10, portraying a younger version of her mom.
Roe joined mom on tour in 2022 to sing "Away in a Manager." And she is good!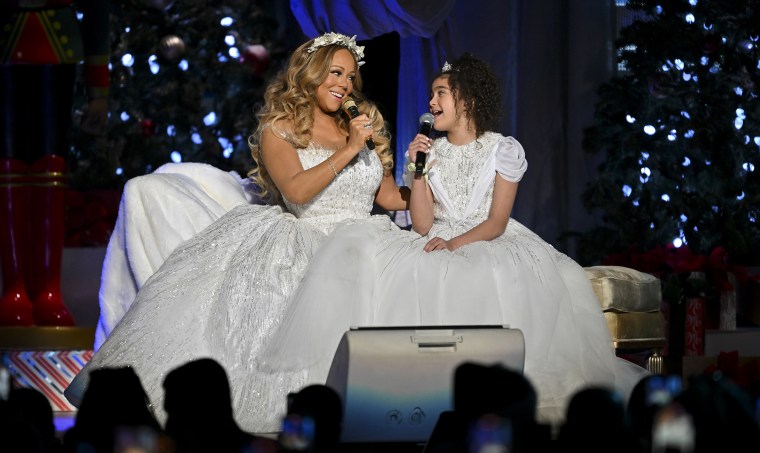 Moroccan Scott Cannon
Moroccan, who goes by "Roc," tends to keep a lower profile than his sister, but there was that time he lost a tooth and was adorably excited to show his mom. And that time he showed his acting skills when he and mom lip synced to her song, "It's a Wrap."
"Rocky is like a freaking comedian," Carey told "Access Hollywood" in 2020.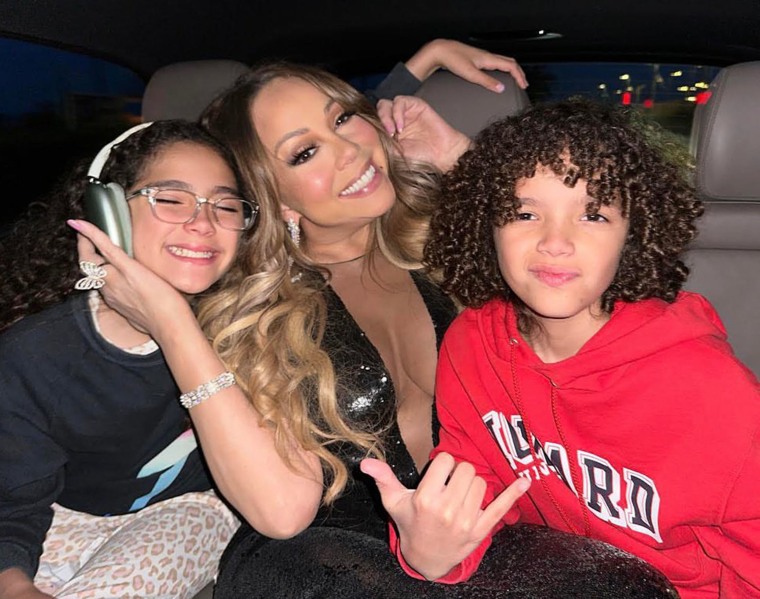 The newest additions to the family
Carey's family recently expanded by two.
She just adopted two kittens — Nacho and Rocky Jr. — who she of course refers to as #DemKittens.