Hoda Kotb is back at TODAY after a family vacation to Mexico that she won't soon forget.
Hoda, her two kids, Haley, 6, and Hope, 4, and her sister all made the trip.
"And let me tell you something. It was magical," she told fourth hour co-host Jenna Bush Hager, who busied herself with a recent family trip to France, on the Sept. 5 episode of TODAY with Hoda & Jenna.
"It was one of those vacations that you take and you say to yourself, 'If they could all be like this.' And this doesn't happen, we have our share of meltdowns and things like that. Everybody was happy. Everybody was healthy. ... It was one of those that you just said, 'Thank you. We're all here. We all feel good.' That's it. We swam and we ate and we drank."
Hoda was able to recharge her batteries, and Jenna joked she knew Hoda was having a blast because she posted a lot of photos of the moon while she was getting her R&R. When one of her photos appeared on the screen, Hoda was awestruck.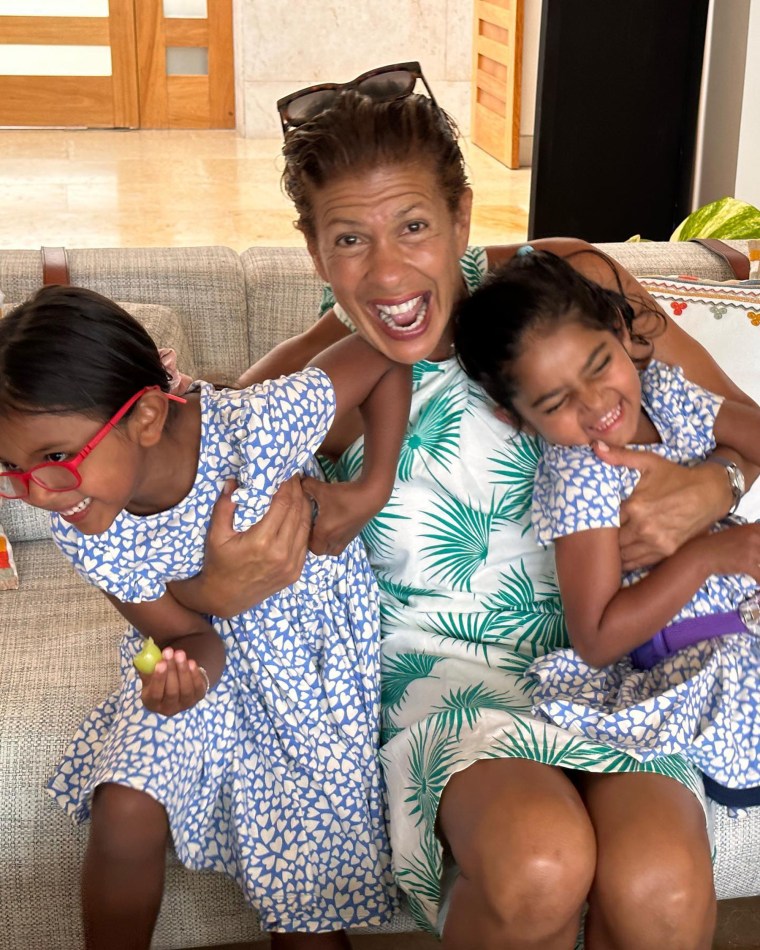 "Can you believe that picture?" she said.
"It shows you how magnificent the moon really is," Jenna said.
"My sister and I kept going, 'Look at it. It looks like nothing.' That's what we did. But anyway, it ended up being beautiful," Hoda said.