"Bad Moms" pokes fun at the unattainable standards set for modern mothers, and the movie's humor is relatable for many parents — including star Kristen Bell.
"Every day is something comical," the 35-year-old mom-of-two told TODAY. "Every day when you're raising kids, you feel like you could cry or crack up and just scream 'This is ridiculous!' because there's so much nonsense, whether it's what they're saying to you or the fact that there's avocado or poop on every surface."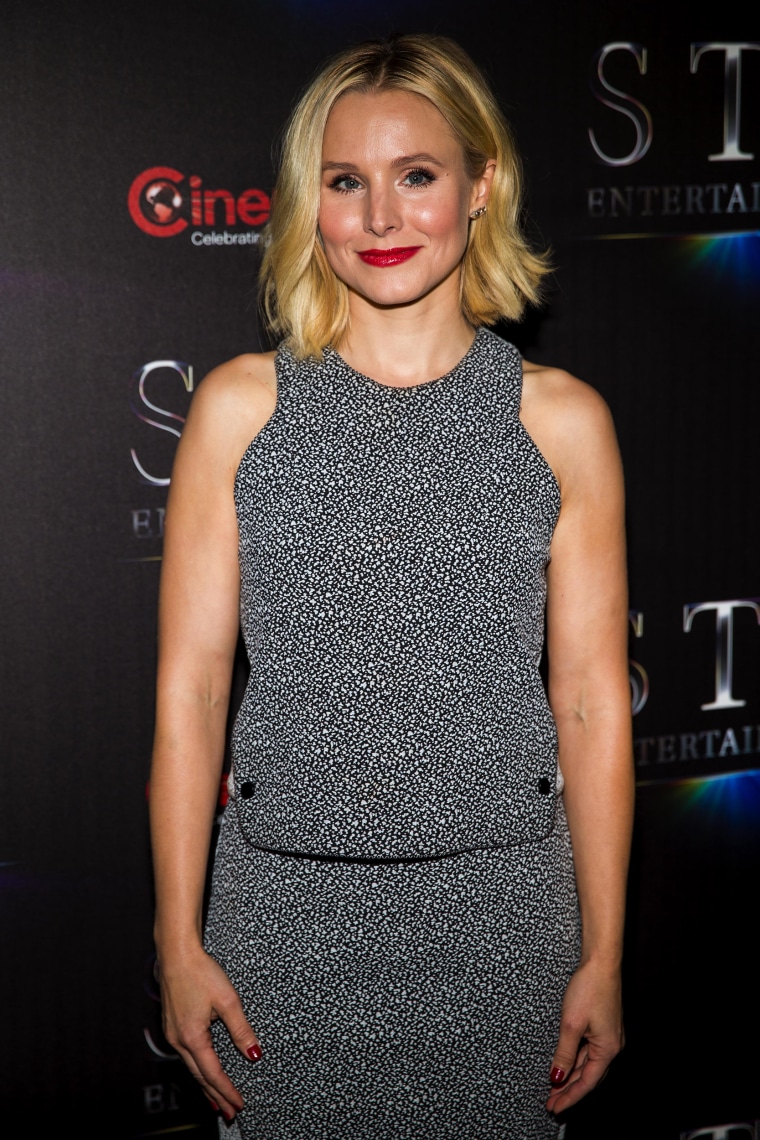 It wasn't until Bell had daughters Lincoln, 3, and Delta, 1, that she realized how hard her own mom had it.
"I was very much a rule-follower, yet rejected by instinct every single thing my mom wanted," she said. "'I'd love you to wear this dress.' 'That's the only dress I don't want to wear today' would be my instinct. And I now feel so apologetic. But seeing some of that in my girls, I realized I have to nurture their desire to be autonomous individuals. But it will be difficult."
As for how to stay sane amid the pressure to be perfect, Bell believes it's an "internal choice."
"If you walk out of your house worried that people will judge you, you will feel judged," she said. "You are setting an expectation that will be inevitable. But there are so many moms and so many people out there who are done with that game of picking sides and having stereotypes and feeling like we're at war with each other. I choose not to label myself under any circumstance. I'm not a good mom; I'm not a bad mom. I'm the mom I am and I try very hard, and when I fail, that's OK."
She continued, "I often plan to make dinner and find that I'm in way over my head. I should've planned for 20 minutes and I chose a recipe that lasted two hours and I blew it. And that's OK. So, the next night I make a different choice. But I think the labels are part of the problem."
And that, Bell explained, is the message of "Bad Moms."
"The goal of the movie is to remind us that there are so many different types of parents out there. And that's great, because there are so many different types of kids," she said. "The movie is saying, 'We see you, we hear you, we get you. We're all on the same team here.'"
The actress has a similarly refreshing take on the scrutiny women face when it comes to shedding post-baby pounds.
"Who cares? I didn't lose my baby weight for over a year," she said. "And when I look down, even now, at the extra skin on my belly, it's a reminder that I've done something spectacular. It's a reminder that I'm a superhero. And I'm proud of it."
RELATED: 'Bad Moms' stars get candid about mommy guilt — and the 1 line that could wipe it away
Bell said motherhood has shifted her focus to what's really important.
"It has set my priorities straight and allowed me to be a lot happier," she said. "I don't worry nearly as much because as long as I know my family is happy and healthy and together, nothing else matters. It right-sized all of my problems. And it created an unbelievable amount of joy because I watch my kids play like I watch TV."
After welcoming her first child, Bell "became obsessed with the idea that there are children in the world that don't have the support system" she could provide. She's currently working to raise funds for Alliance of Moms, an organization that supports young mothers and pregnant teens in foster care — every $10 donation made on the group's CrowdRise page counts as an entry to win a date with the actress to the "Bad Moms" premiere in Los Angeles July 26.
So, what's a typical date night with Bell?
"Bring your pajamas, that's all I have to say," she warned, adding that she and husband Dax Shepard prefer evenings in, "binge-watching something on Netflix."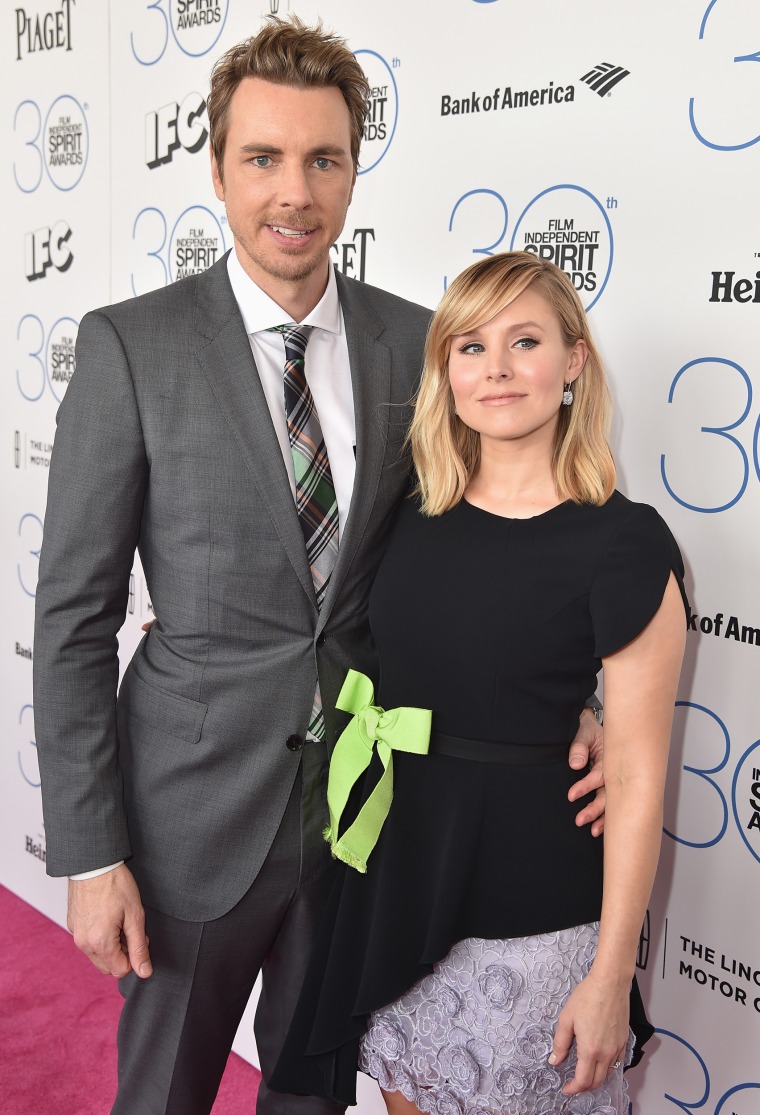 Bell said "communication and honesty" are the key to keeping the couple grounded. "Honesty and vulnerability, to the point that it can feel very awkward but it is extremely necessary to see the other person be vulnerable."
The actress has recently drawn praise for her candor about struggling with anxiety and depression.
"(The response) has been lovely," she said. "I don't feel like I deserve any thanks because I truly believe that people should be able to talk about it. If I can say something that makes someone more comfortable in talking about their experiences, it is my social responsibility to do so."