Kelly Clarkson is such a tease!
For the past three days she's been releasing short videos and pictures on Instagram as clues leading up to a big "new project."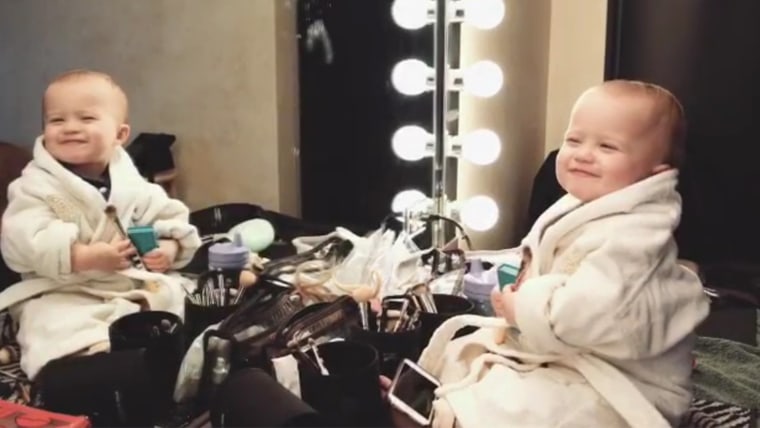 And on Sunday night, we got the best one so far, as Clarkson posted an adorable video of daughter River Rose getting all diva'ed up:
"We couldn't afford a @SuperBowl50 commercial, but here's #Clue3. #NewProject #SuperBowl50 #SB50 #RiverRose," she wrote in the caption.
In the video, a message flashes across the screen: "She's coming ... The DIVA has arrived ..." as little 1-year-old River Rose giggles adorably.
So sweet!
Previous posts included this director's chair with balloons and the caption, "Someone special is helping me with my #NewProject … #Clue2":
And this one, in which balloons also had a front-row seat, with the caption, "Coming soon … #NewProject #Clue1":
So, are we done with clues? Was River Rose the big reveal? I guess we'll just have to wait and see. Ms. Clarkson, you've got us on the edge of our seats!
Follow Randee Dawn on Twitter.