When Sarah Ivermee realized what a difference a hearing aid made in the life of her partially deaf son, Freddie, she set out to get other children excited about wearing one.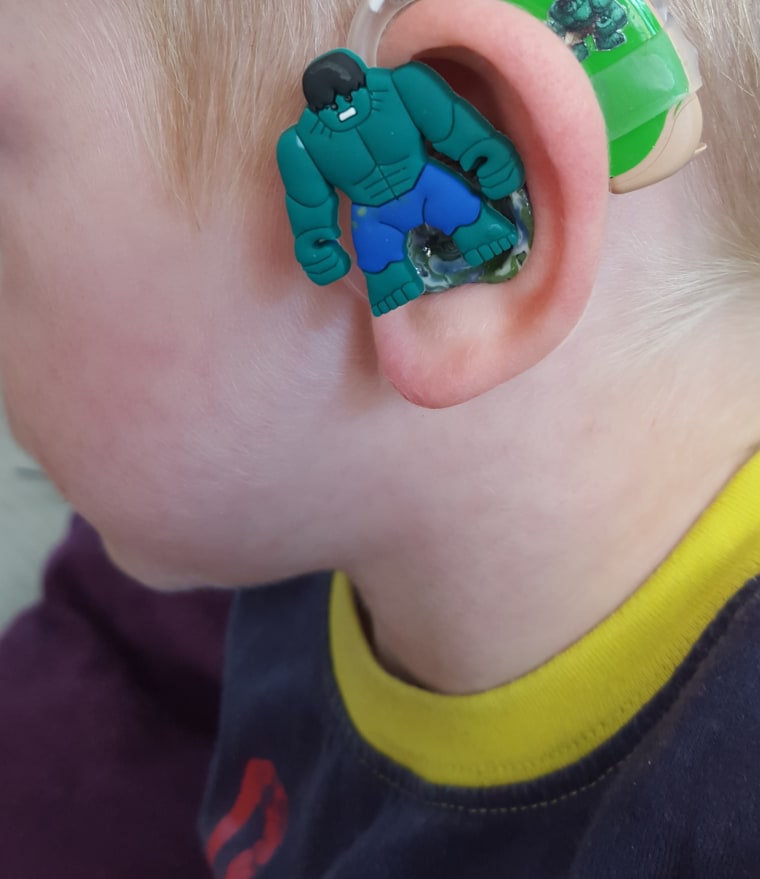 In November, the stay-at-home mom created Lugs — customized earpieces accented with decals, patterns and in some cases, ear-sized superhero figures. This week, her earpieces gained worldwide popularity when word spread through social and mainstream media.
The Cheltenham, England-based business that Ivermee launched from her living room even temporarily shut down its website, MyLugs.co.uk, on Tuesday due to "an extremely high volume of orders." It was expected to be back online late Wednesday.
In two emails to TODAY.com, Ivermee said that she sold 100 kits in 24 hours, adding that the response has been "absolutely crazy!"
"We are just a normal family in a little house with a little business in the corner of our living room, trying to help make hearing devices more appealing to children," she said. "We are not in it for the glory, but if more people know about us and we can help them they we are achieving what we want!"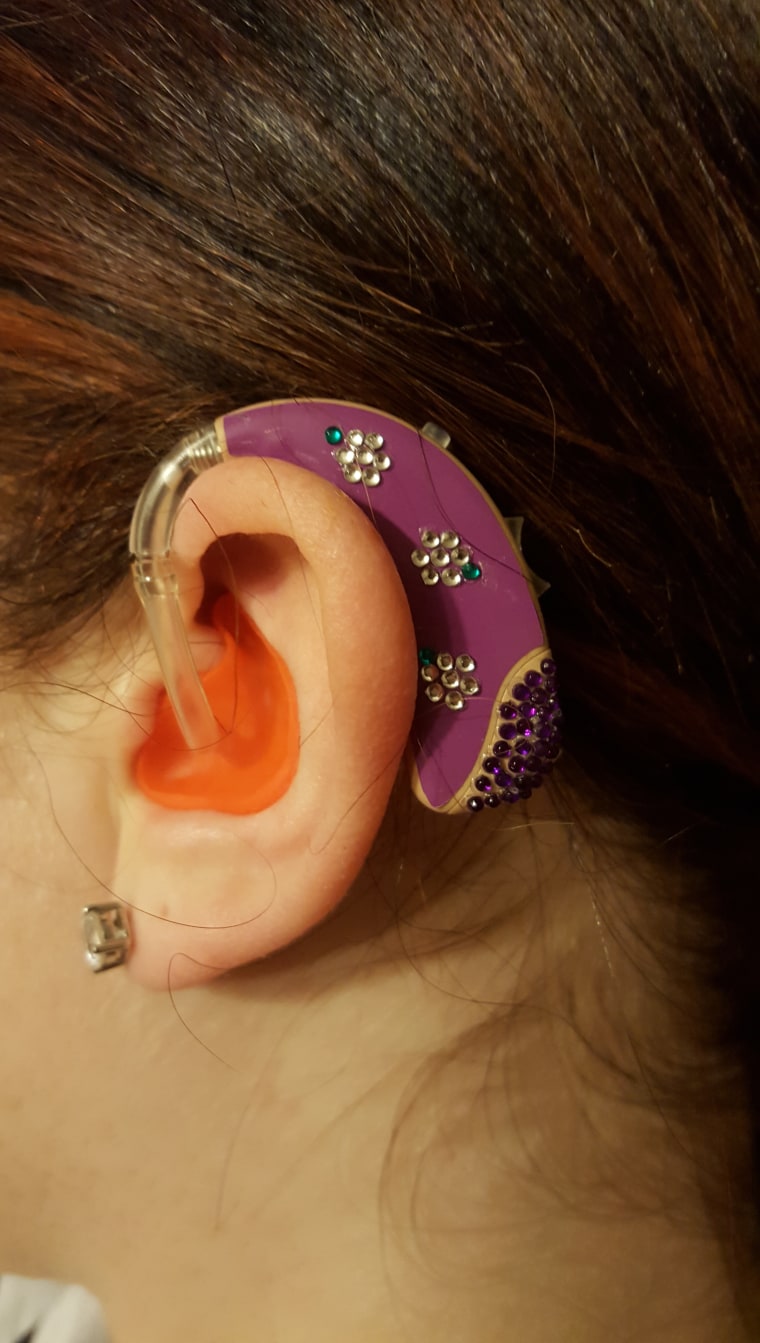 Lugs' story began March 17, 2011, when Ivermee's son Freddie was born with congenital cytomegalovirus, which left him "profoundly deaf in one ear and moderately to severely deaf in the other," according to the Lugs website. He was fitted for a hearing aid for one ear when he was just 2 months old.
"We were expecting him to be completely deaf as the infection he had … causes profound hearing loss so we felt blessed he had some hearing," Ivermee said.
About a month before his third birthday, Freddie was fitted with a cochlear implant for the other, more profoundly deaf ear. Luckily for his family, he embraced the new equipment, but his mother realized not every child might react the same way.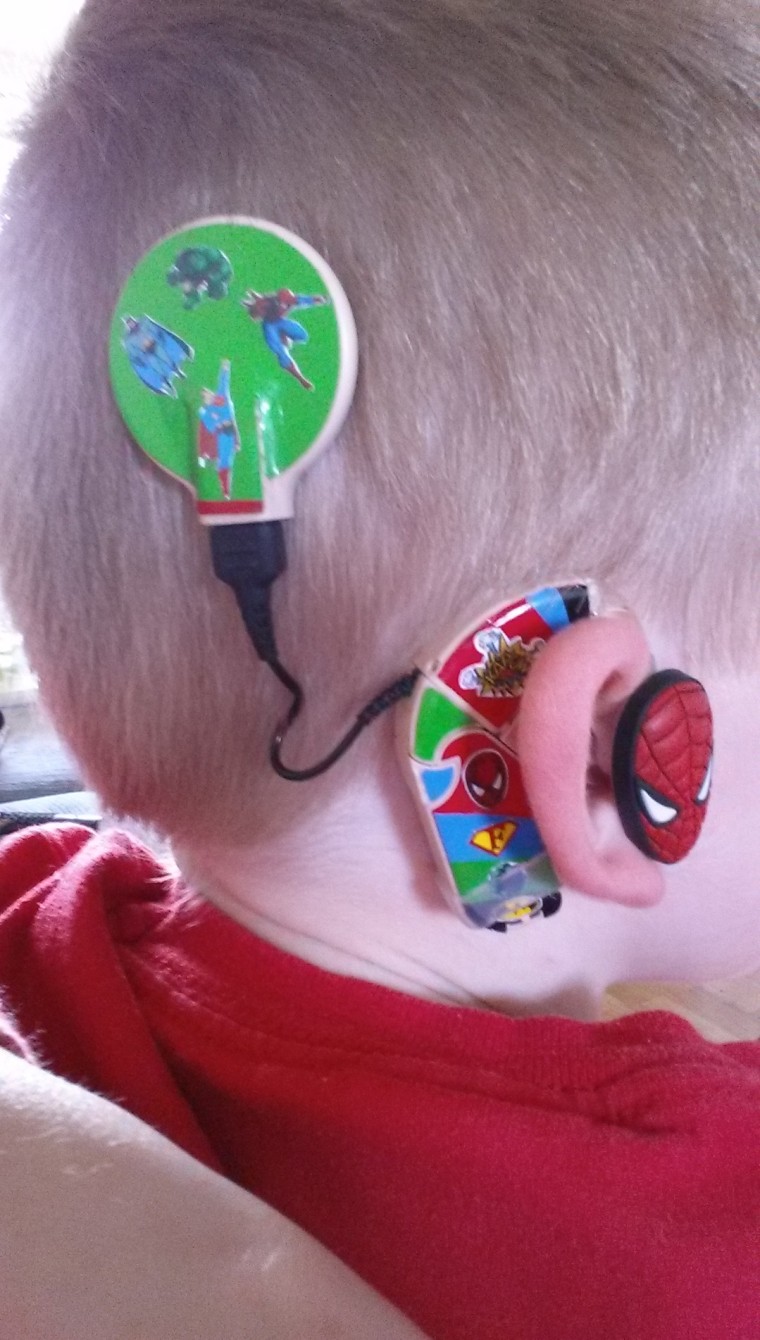 "I knew I had to research what was out there to decorate with and create something myself," Ivermee said. "I found plenty of great pages showing how people decorate their own kits and other mums selling bits to jazz devices up but there were no pre-made kits that were simple to use and had everything you needed to fully decorate your hearing device. So after a lot of trial and error we finally came up with Lugs."
Sarah recalled that the first model she made for Freddie involved a racing car — because he loves to watch her husband, Jamie, race one on weekends — and said one of Freddie's favorite Lugs is Batman-themed.
According to the website, the overall design is so appealing, even Freddie's 2-year-old brother, Charlie, wants to wear Lugs, even though he's not deaf himself.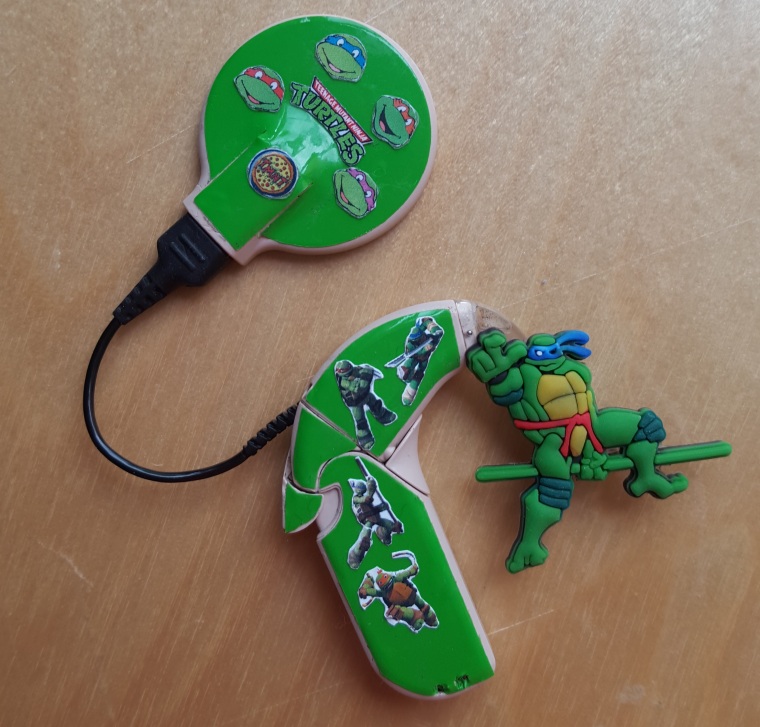 The site offers earpiece designs ranging from the Teenage Mutant Ninja Turtles and the Incredible Hulk to checkered and flowered patterns.
More designs are on the way, but in the meantime, Ivermee wants children who sport them to do so with confidence.
"We hope that Lugs can help your child to love their device," the website reads, "and wear them with pride."
Follow TODAY.com writer Chris Serico on Twitter.