Gisele Bündchen is celebrating the 16th birthday of Tom Brady's oldest son Jack, who she's called her "bonus child."
The model posted throwback photos of Brady's son and her two children on Instagram in honor of his Sweet 16.
"I can't believe that you are turning 16! I remember when you were just a little peanut and now you are towering over me," she wrote in the caption. "I am so lucky to have you in my life and I will always be here for you no matter what! Love you so much!"
Bündchen, 43, shared a photo of Jack as a toddler, and then a picture of the two standing back to back — with Jack being several inches taller than the supermodel.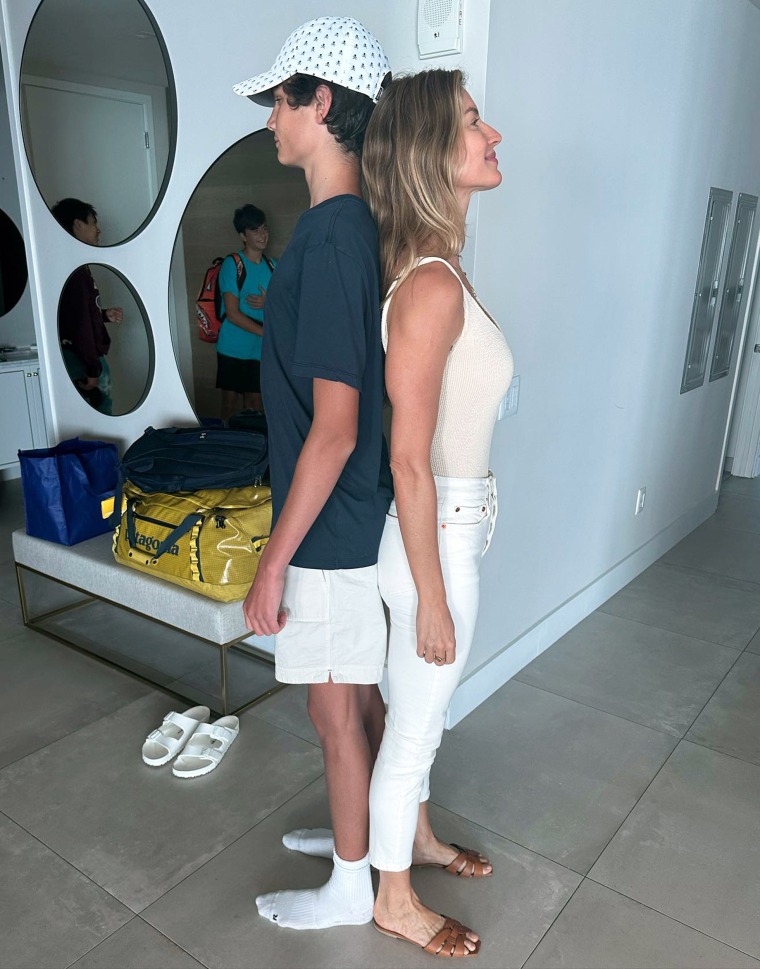 She also included a photo of Jack standing in a group hug with her children whom she shares with her ex-husband: Benjamin, 13, and Vivian, 10.
Brady, 46, welcomed Jack in 2007 with his ex-partner Bridget Moynahan.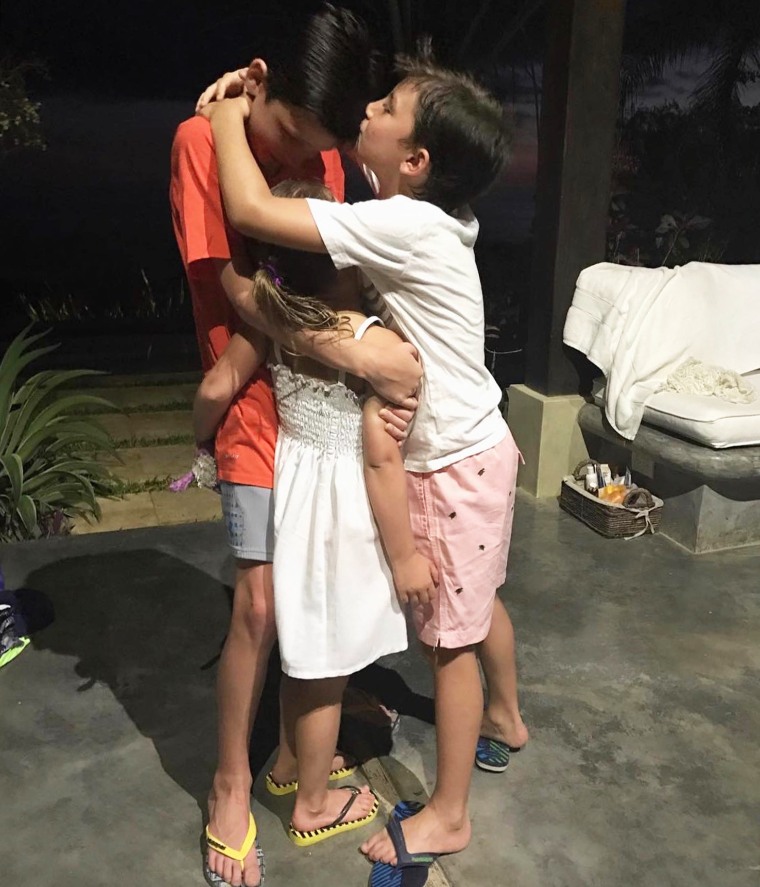 Bündchen spoke about how she navigated co-parenting with Moynahan in an interview with Vanity Fair earlier this year. She explained that she didn't meet Moynahan for more than a year after Jack was born and that 15 years of co-parenting shaped her life.
"Love conquers all," Bündchen said of the experience. "My life became so much richer because I got to learn so much from that."
She added that with Moynahan, her "goal was always, how can I be the most helpful? How can I make it the easiest I possibly can?"
"I put myself in her shoes and I was like, 'How can I support her?' Because in the end of the day, we are team players in 'How are we going to do this so (Jack) can have the best life?'" she said.
She said she still considers Jack to be her "bonus child," adding: "I love him so much."