In some ways, Meleana Estes was born to be a lei maker.
The 43-year-old from Honolulu, Hawaii, tells TODAY.com that she can still picture her tūtū (grandmother in Hawaiian) greeting her with fresh lei throughout her childhood on Kauai and Oahu.
"She was just this ball of light and love. She had this way, this energy about her that was so naturally welcoming and fun," Estes tells TODAY.com. "I think that when she took that to the craft (of lei making), it was almost even more beautiful. Her lei almost had that much more beauty because of the person she was."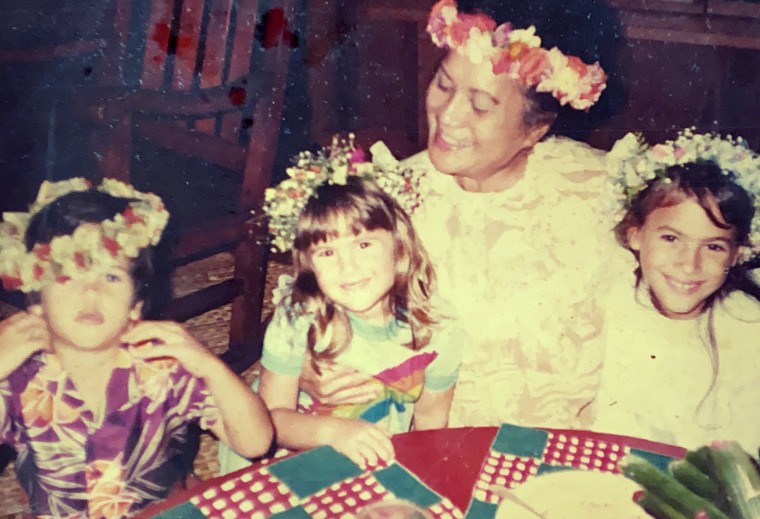 Estes' maternal grandmother, Amelia Ana Ka'opua Bailey, was a renowned seamstress and lei maker in Oahu in the 1960s.
"I don't actually know when I was introduced to lei making, because, as in anything in Hawaii that you grew up doing culturally, it's just in you and around you your whole life," Estes says. "The smells, the way the lei feels on your skin ... that's just stuff you grow up with. The needle and thread stringing — you start doing that from a very young age."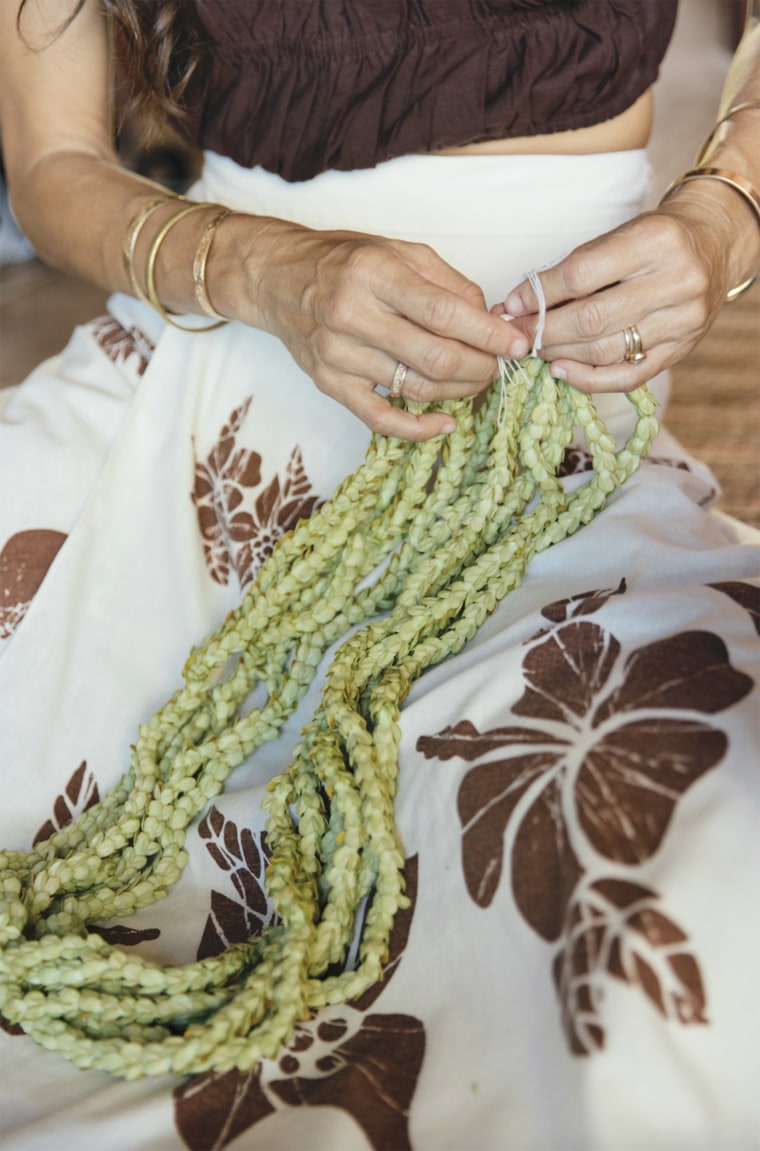 Estes tells TODAY.com that while she doesn't remember an exact "aha!" moment of learning the traditional art form, she does have early memories of learning how to craft lei po'o, a lei worn on the head.
"It has a more complicated winding style," Estes explains. "I remember my tūtū sitting me down and knowing it was finally time to learn. My first lei po'o was so tight and bunchy. I remember those earlier lessons of more complicated styles."
Though Estes learned the craft from her kupuna (grandparent), that was not how Bailey herself learned.
"She called herself a renaissance lei maker," Estes says of her grandmother. "A lot of things in Hawaiian culture were not celebrated when she was a child, (like) Hawaiian language and music. In the '60s, the Hawaiian Renaissance really did start to begin and that's when she took up a harder style of lei making."
Estes adds, "She was really proud that she could teach us how to do that and that we could learn lei making from her, because she didn't learn from her own grandparents."
Estes' beloved grandmother, who died in 2012, has served as a source of inspiration for the modern lei maker.
After Bailey's passing, Estes found herself making lei more frequently for friends' birthdays and celebrations. Soon after, she found herself hosting lei-making workshops across the Hawaiian Islands.
"I'm honoring her by sharing aloha through lei."
Meleana estes says of her late tūtū.
"It's not like I had some sort of revelation, like, 'It's time to make more lei,'" Estes says of continuing her grandmother's legacy through the craft. "It just all kind of happened."
More than a decade later, Estes' resume is blooming with achievements: the cover of Coastal Living magazine, collaborating with designers like Mara Hoffman and creating fashion week runway accessories for brands that include L-Space swimwear and Mikoh. Now, she can add author to her list of accomplishments. Her new book, "Lei Aloha," honors Hawaiian culture through the art of lei making.
"I didn't really plan on any of that," she tells TODAY.com with a laugh. "I was given the opportunity to work creatively with flowers in a way I didn't expect."
But it's the creative work she does at home in Hawaii that most fills her soul: a chandelier made of flowers for the opening of a local store, a flower curtain for a party, table runners for a classmate's wedding and countless lei for friends and family.
"It's the spirit of it," Estes says. "Whether you're weaving seedpods and bougainvillea or you're stringing traditional plumeria, it's not like you can quickly make any lei. It takes time. It's the intent and it's a commitment to craft."
And just like her late tūtū, Estes' name has become synonymous with masterful lei making across the Islands.
"I'm honoring her by sharing aloha through lei," Estes says. "We're honoring our ancestors by perpetuating the craft: More and more young people are making lei."