Emily Blunt had to play an unreliable alcoholic in "The Girl on the Train," but behind the scenes it turns out she was playing another part: mom-to-be!
Blunt gave birth to her second daughter Violet earlier this spring, but the pregnancy was just beginning when she was spending her days on the set last year. She didn't go around advertising it.
"Poor, sweet Violet rattling around in there while I played this alcoholic," Blunt joked to Savannah Guthrie on TODAY Tuesday.
MORE: Emily Blunt opens up about 'laid-back' pregnancy — but not about her due date!
It wasn't easy playing both roles at the same time. "I think I was really tired, so I became the queen of power naps," she said. "They'd be like, 'Emily, you've got ten minutes,' and I was like ... out cold somewhere in the corner."
But eagle-eyed co-star Justin Theroux guessed! "I was being really wussy with the stunts. And I said, 'I don't know if I should stand up too quickly, because my hip, I might just tweak something.'
"He's like, 'You did 'Edge of Tomorrow,' are you pregnant?'" Blunt recalled.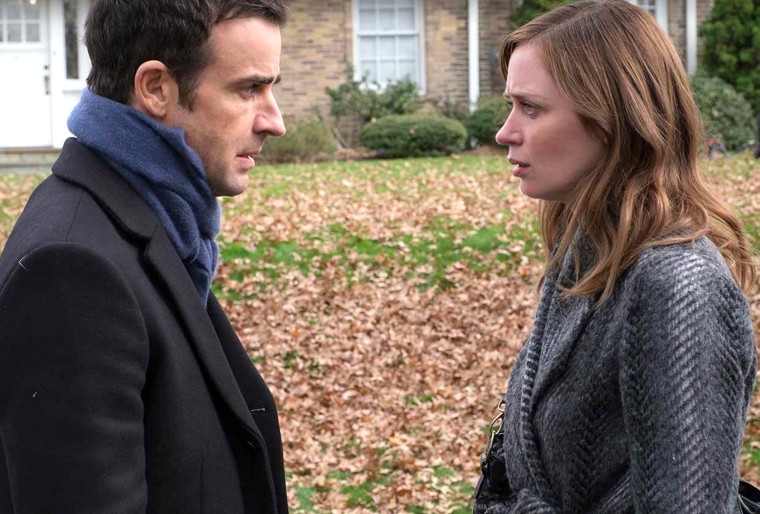 A bold guess, but as it turned out a correct one!
These days, with newborn Violet and 2-year-old Hazel at home, it seems Blunt's husband, "The Office's" John Krasinski, is a little outnumbered, Guthrie observed.
"He loves it that way," she grinned.
MORE: John Krasinski watched wife Emily Blunt in 'Devil Wears Prada' 'over 100' times
Maybe so: After all, Krasinski has admitted to being the biggest fan ever of Blunt's breakthrough film "The Devil Wears Prada," and now he has three girls to sit at home and watch it with him.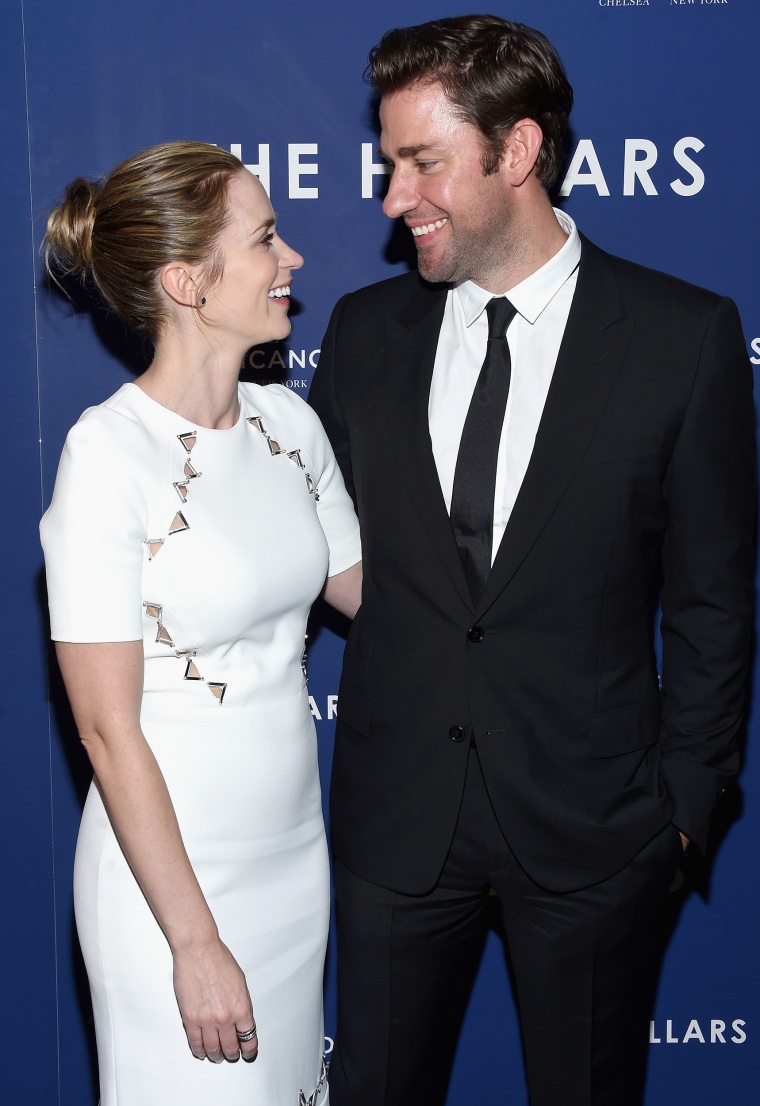 "No one can out creep him when it comes to obsession with 'Devil Wears Prada,'" admitted Blunt.
"The Girl on the Train" opens in theaters on Oct. 7.
Follow Randee Dawn on Twitter.