When Chelsea Herline was 4 years old, she missed out on a day at Disney World because she was too sick to go on her family's last day at the park.
Twenty-two years later, Herline, 27, was able to have her day of fun at the theme park in Orlando by redeeming the same unused ticket her family had saved from 1994.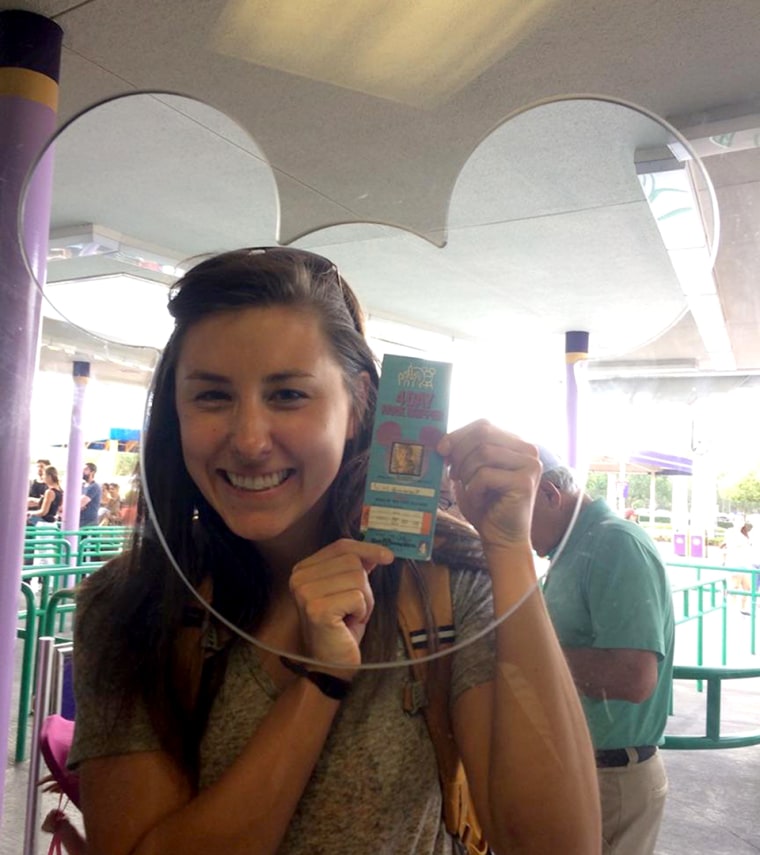 "I was totally not expecting to go to Disney World that day,'' Herline told TODAY. "I didn't bring anything with me, so it was really surprising. The ticket didn't have an expiration date so I was ready to argue my way in, but they were so nice about it."
RELATED: Yes, you can actually live at Disney World! Here's how
The ticket still had her picture on it from when she was a toddler along with her signature, which she posted on LinkedIn. She had no idea about the old ticket until her father found it in a safe in the family's basement at their home in Michigan.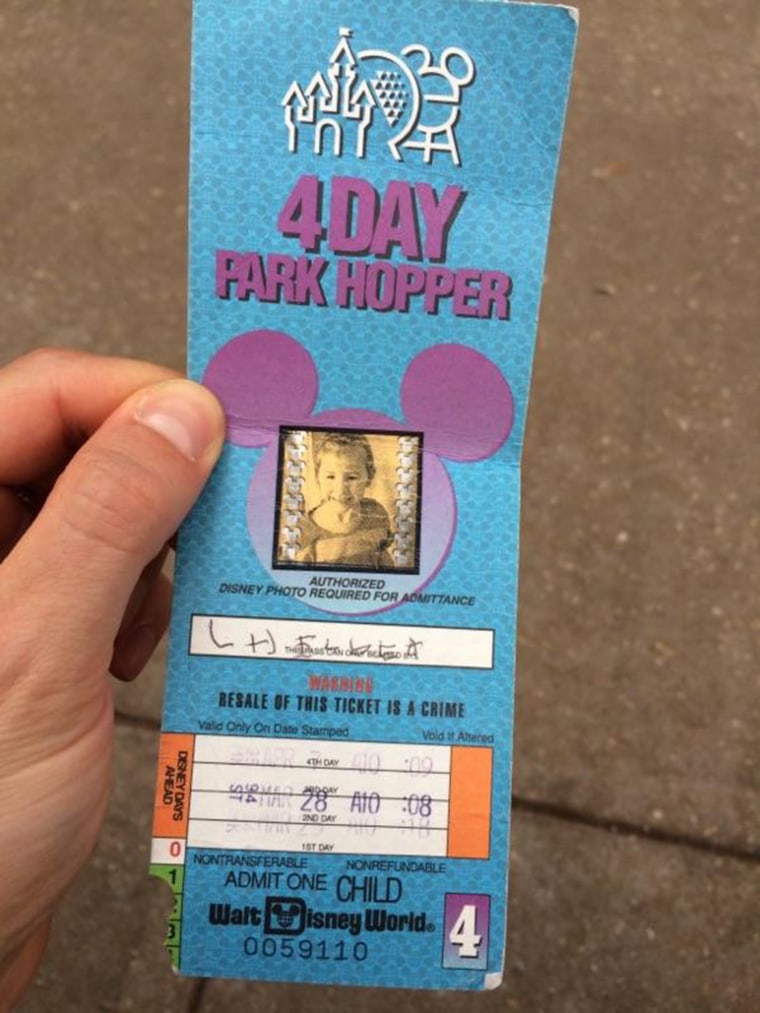 The surprising find came a few months before a planned trip in April to the family's time share in Orlando. Herline, who is an insights analyst at LinkedIn in San Francisco, hadn't been to Disney World in about 10 years and figured she would give it a shot with her old ticket.
"I think Disney World makes everyone feel nostalgic,'' she said. "They remember the times they had at Disney because it's a magical place, so (redeeming the ticket) is like a feel-good story."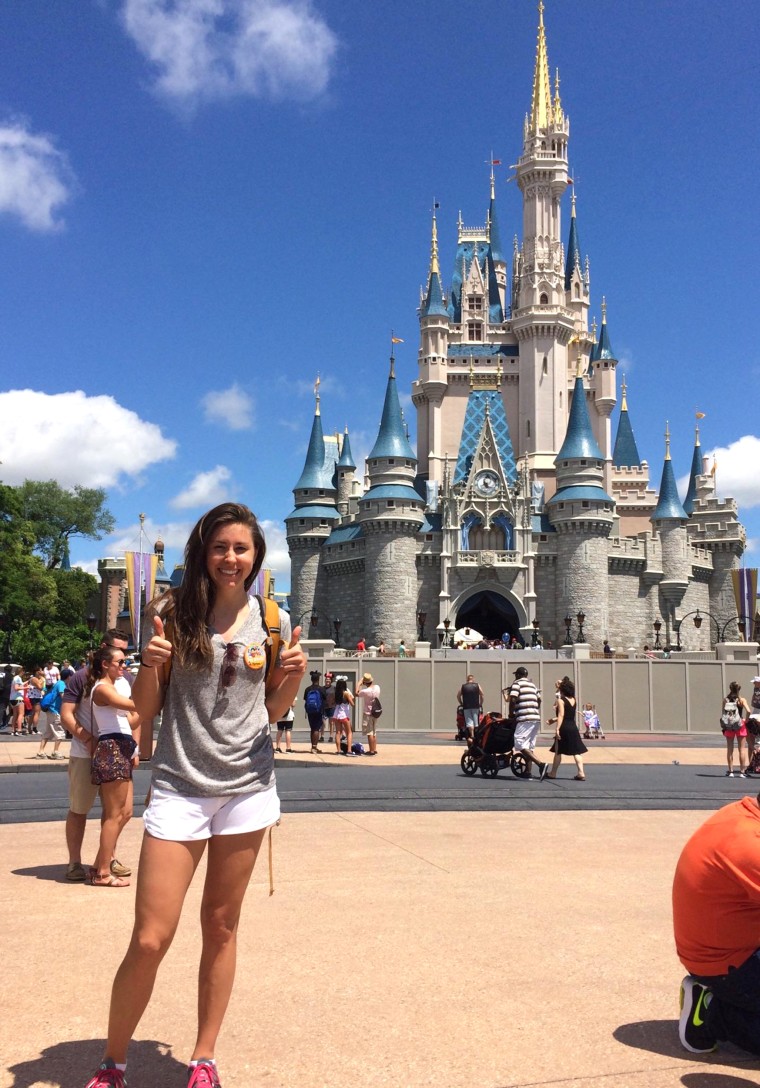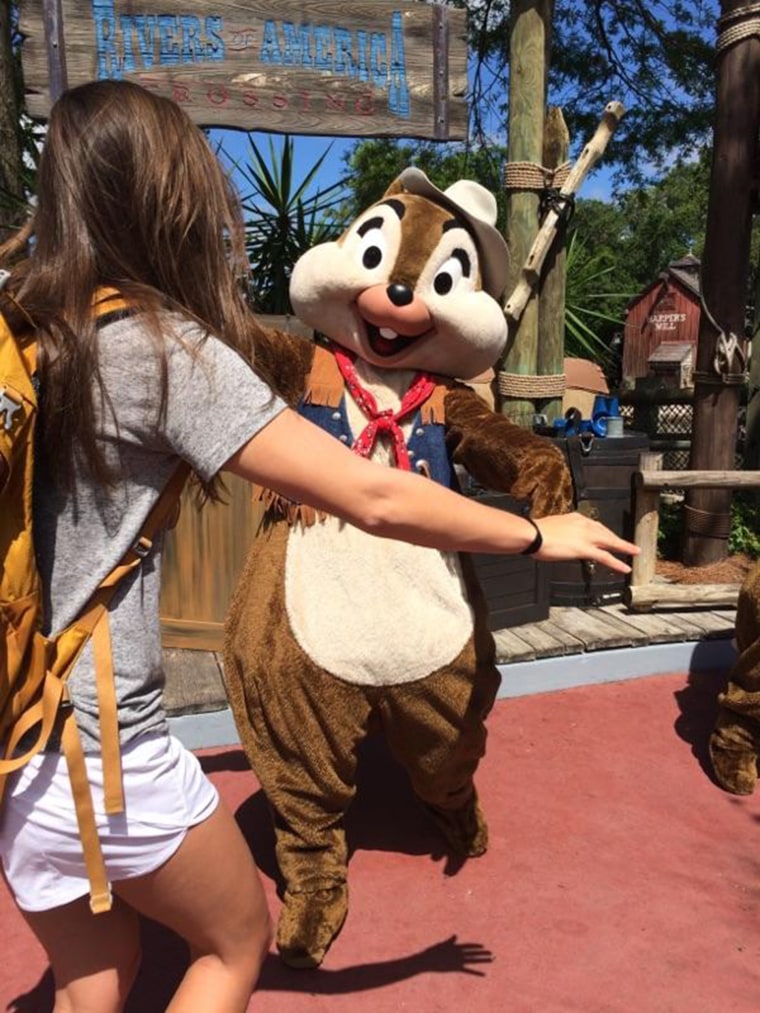 The woman working at the window, who was younger than Herline, had never seen anything like her old ticket before, so she called her manager. The ticket was exchanged for a modern one that could be scanned and was promptly accepted.
RELATED: Your dream wedding at Cinderella's Castle at Disney World can now come true
She was even given a special button that said it was her first visit "in forever!"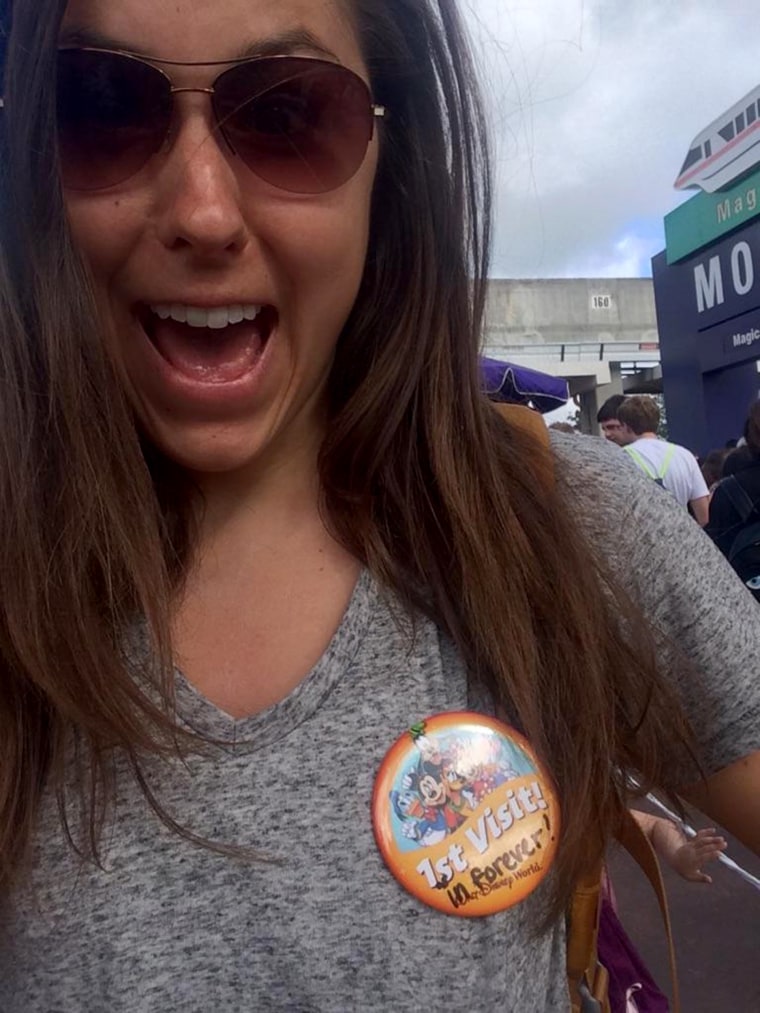 RELATED: Grieving mom's visit with Disney Fairy Godmother is healing, magical
"They were so excited about seeing the ticket and so great about it,'' she said. "I was there for about four hours, and I went on all the big rides from when I was little. I spent the whole day alone and sat by myself on every single ride."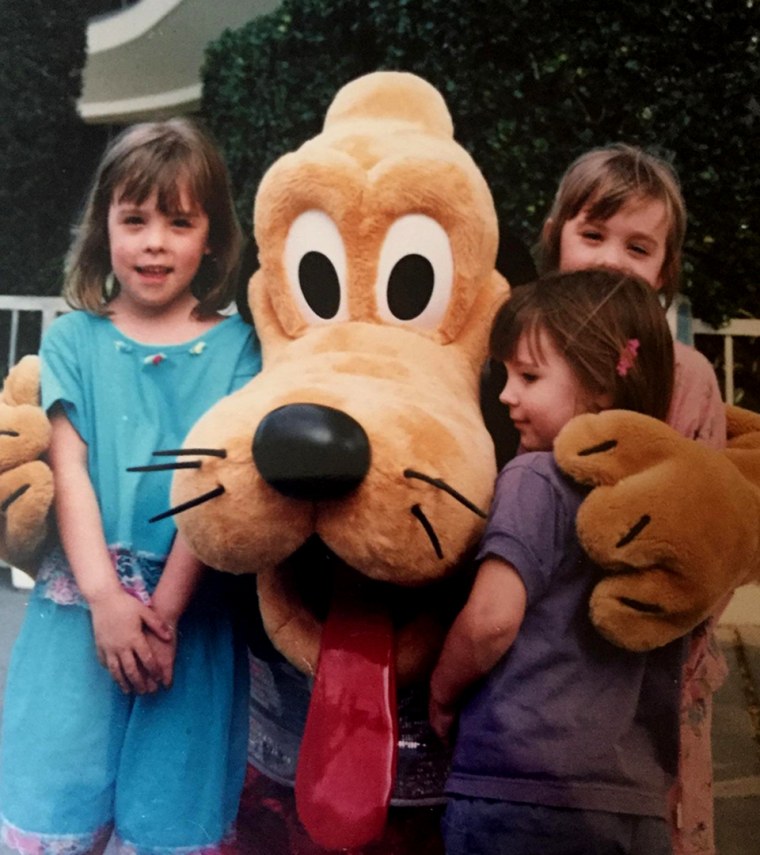 Herline's day at the park gave her a glimpse of what it must have been like for her parents when she and her older twin sisters were little girls.
"It was funny to be back there now that I'm older to see the parents with these kids,'' she said. "I can't believe my parents used to take us there. It seems like chaos."
Follow TODAY.com writer Scott Stump on Twitter.