Hugh Jackman and Deborra-Lee Furness Jackman's 27-year marriage is over, representatives for the couple have confirmed to TODAY.com.
In a statement released on Sept. 15 by Hugh and Deb Jackman, first reported by People and confirmed to TODAY, the famous couple revealed additional details.
"We have been blessed to share almost 3 decades together as husband and wife in a wonderful, loving marriage. Our journey now is shifting and we have decided to separate to pursue our individual growth."
"Our family has been and always will be our highest priority," read the announcement. "We undertake this next chapter with gratitude, love, and kindness. We greatly appreciate your understanding in respecting our privacy as our family navigates this transition in all of our lives."
"This is the sole statement either of us will make," the Jackmans concluded.
In April 2023, the Australian actors celebrated their 27th anniversary.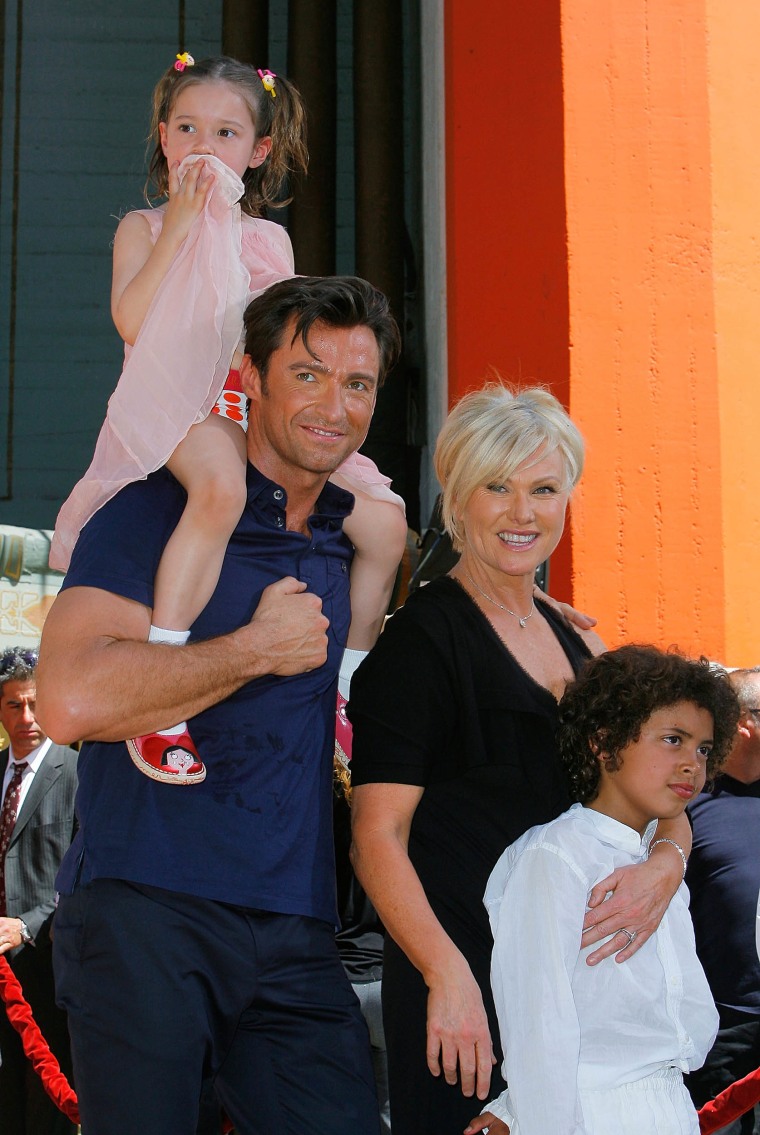 "I love you Deb," the "X-Men" star captioned an Instagram photo of the couple.
"Today is our 27th wedding anniversary. 27 YEARS!! I love you so much. Together we have created a beautiful family. And life. Your laughter, your spirit, generosity, humor, cheekiness, courage and loyalty is an incredible gift to me. I love you with all my heart."
Hugh and Deborra-Lee Jackman are the parents of two children, whom they adopted as young children: Oscar, 23 and Ava, 18.
"To be clear, Deb and I always wanted to adopt. So that was always in our plan," Hugh Jackman told Katie Couric in 2012. "We didn't know where in the process that would happen but biologically obviously we tried and it was not happening for us and it is a difficult time. We did IVF and Deb had a couple of miscarriages. I'll never forget it the miscarriage thing — it happens to one in three pregnancies, but it's very, very rarely talked about."
He added, "It's almost secretive, so I hope Deb doesn't mind me bringing it up now. It's a good thing to talk about it. It's more common, and it is tough. There's a grieving that you have to go through."
Here is everything we know about Hugh and Deborra-Lee Jackman's kids, Oscar and Ava.
Oscar Jackman, 23
The Jackmans adopted their son Oscar in 2000, who was born on May 15 of that year.
The "Wolverine" actor told Couric that "all the heartache (of miscarriage) just melted away" when Oscar was born.
The Jackmans raised their children close to their culture.
"When my son was younger, he found out he was part Bosnian, so we went and got this Croatian/Bosnian cookbook and he was very proud to carry that around when he was 7 years old," Deborra-Lee Jackman told People in 2020. "My daughter has a Mexican lineage, so we've been to Mexico."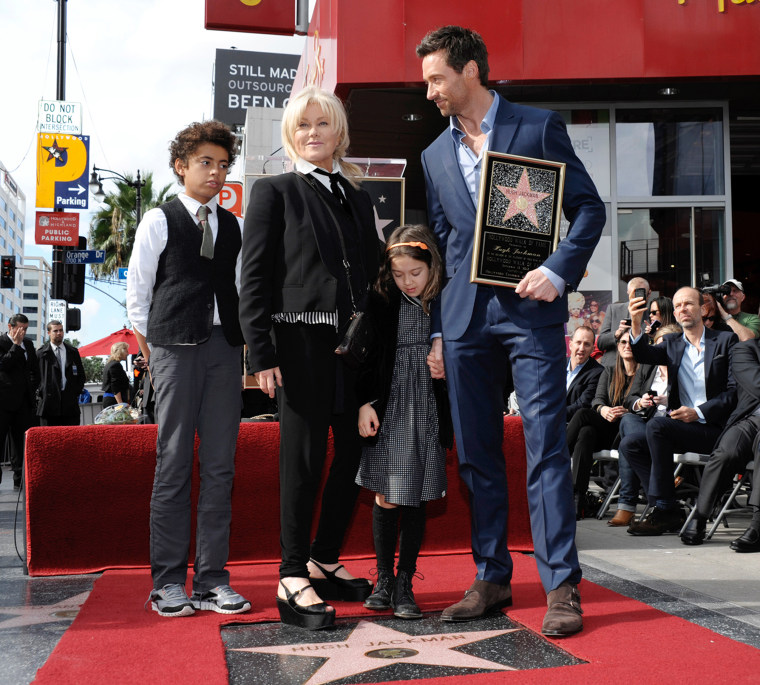 Although Oscar didn't really consider his dad a star, that changed when he became interested in girls.
"Once he was on the beach. He was talking to a girl, he was about 13, he was talking to a girl, who I guess to be about 15, and he started walking towards me," Hugh Jackman told ET in 2018. "He came up to me and he started walking ahead of the girl, and he goes, 'Dad, Dad, Dad, she's coming over. I told her you're Wolverine, just go with it.' I was like, 'I am the wingman for my 13-year-old boy.'"
Ava Jackman, 18
The Jackmans adopted their daughter Ava as a baby.
In 2009, Hugh Jackman gushed about Ava, then 4.
"(She) loves school," he told Couric. "She can't wait to go. She comes home and tells me all about her day" adding, "She's loving life and she's so like Deb. It's unbelievable to watch."
He described his daughter as independent.
"She would not be fed from six months, you could not put a spoon to her mouth," he added. "She could do it herself."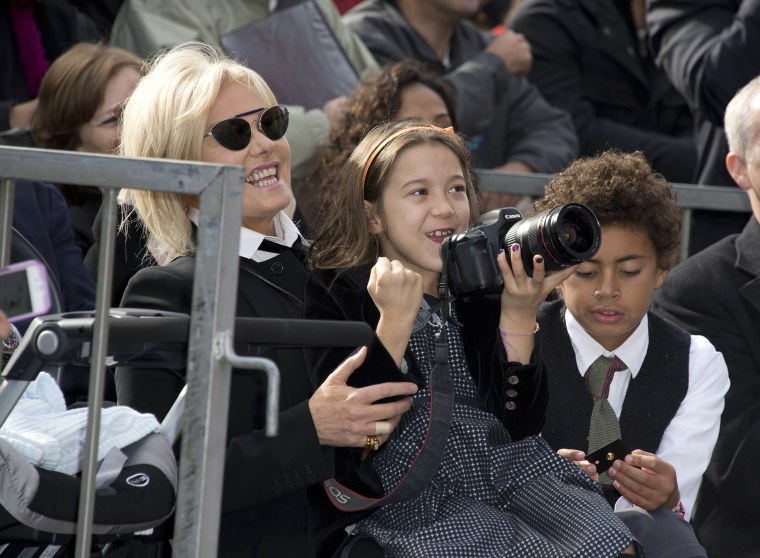 The little girl liked her environment neat.
"She goes around the house closing drawers, picking things up," he said.
Ava's favorite Hugh Jackman film is "The Greatest Showman" (2017) in which her dad plays P.T. Barnum, the co-founder of the Barnum & Bailey Circus.
"My daughter said, 'This is the best movie you've ever done,'" he proudly told E! Insider that year. "So that was nice."
Ava, however, vetoed her father recording a song for the film. "She said, 'No, you should lip sync,'" said Hugh.
The dad also shared that Ava is a "massive" fan of Zendaya, his "Greatest Showman" co-star.
"When I knew that she was up for the role, I told my daughter, 'Have you heard of Zendaya?' and she goes, 'Yeah, what do you mean?' (and) it was totally like, 'You are going to be in a movie with her?' like I finally made it," he told E! Insider.
Hugh said his daughter and her friends flocked to the movie set.
"I've never seen her starstruck, she was totally starstruck," he added.