"David After Dentist" is a YouTube video that went mega-viral, featuring a 7-year-old boy reeling from the effects of drugs during dental surgery. Now a college senior, David DeVore Jr. says his fame is going strong.
"My friends or my dad usually tell people, 'Do you know who he is?'" David, 22, tells TODAY.com. "When I got to college, people learned (who I am) on their own."
The video, shot in the backseat of a car in 2008 (and posted in 2009), captured young David's endearing existential crisis: "Is this real life?" he asked, telling his dad, "You have four eyes" and "I have two fingers" before releasing a primal scream.
"A kid on drugs was a crazy and hilarious thing to see," David, now a computer science major at the University of Florida in Gainesville, tells TODAY.com. "I am naturally a deep thinker so the behavior (in the video) really fits my personality."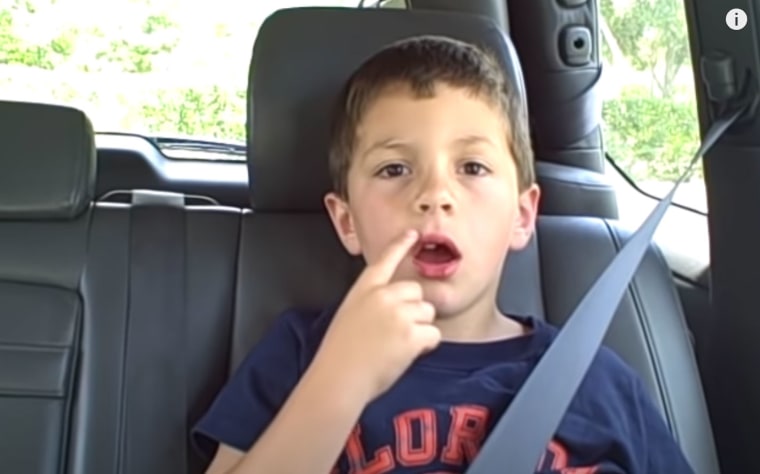 His father, David DeVore Sr., shot the video, currently with 141 million YouTube views, on a Flip camcorder following his son's tooth extraction for hyperdontia, a condition in which a person grows additional teeth. David DeVore Sr. says his son was administered ketamine, a psychedelic drug that's sometimes used in pediatric dental procedures.
The medication made David Jr. feel out of sorts — the Mayo Clinic lists "seeing, hearing, or feeling things that are not there" and "confusion" as potential side effects — but after ice cream and a nap, he was back to normal.
Before driving his son home from the dentist, David DeVore Sr. made the video.
"I did it for my wife who couldn't be at the appointment," DeVore, of Lake Mary, Florida, tells TODAY.com. He also posted the clip to YouTube, where it received several million views in less than a week.
At first, attention over the video made DeVore put up his guard.
"I have no problem if people come after me, as long as it's not directed toward my son," he says.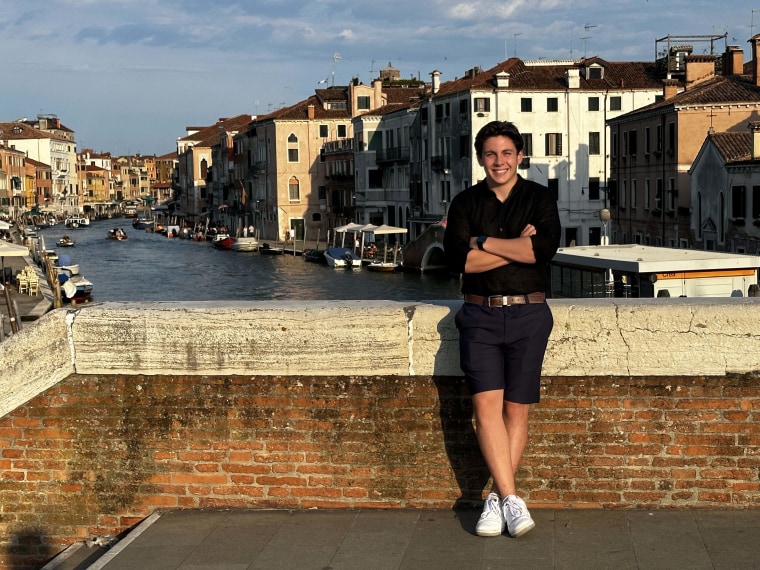 The complaints seemed to target DeVore's parenting choices, he says.
A newspaper editorial questioned whether he should be reported to child protective services or arrested for filming his son in a vulnerable state. Other articles and online critics questioned his paternal instincts. DeVore was invited as a guest on "The O'Reilly Factor," where host Bill O'Reilly said the video was "exploitative."
(Fox New later parted ways with O'Reilly after The New York Times reported on sexual harassment allegations against him from multiple women, which he denied.)
Most people on the internet loved his son's sweet confusion, says DeVore, and the video embedded itself into pop culture.
The DeVore family was invited to appear on TODAY, celebrities like Justin Bieber and Joseph Gordon-Levitt parodied the footage and Homer Simpson referenced "The kid high on dentist gas" during a 2012 episode of "The Simpsons."
How much money did 'David After Dentist' make?
In 2021, the family sold the video as an NFT (a non-fungible token) for 3.3 Ethereum, a cryptocurrency valued then at more than $11,000.
The family has made numerous licensing deals, DeVore says: In 2010, a clip of "David After Dentist" was featured in a Super Bowl commercial and is currently included in The Audio Game, in which players pair audio clips with cards.
David DeVore Sr. says the money from the video helped the family over the years, and now that David is older he's turning everything over to him.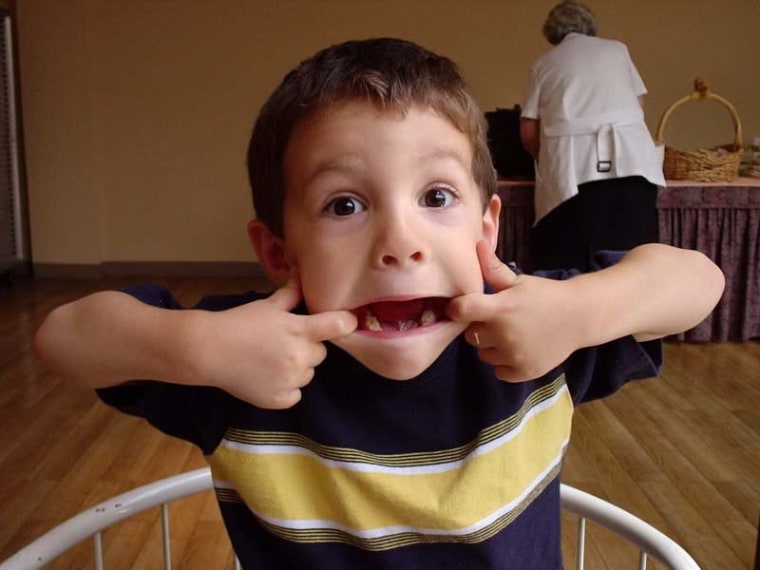 The father and son speculate that "David After Dentist" was "the first of its kind," inspiring a modern-day video trend in which people act silly on anesthesia while recovering from wisdom teeth surgery.
"If he hadn't screamed — which goes against his personality — I don't think it would have been as funny," notes DeVore. "The scream brought it to the next level."
David DeVore Jr.'s fondest memories from the viral video's aftermath include travel.
"We went to Brazil for a meme conference, New York City and Los Angeles," he says. He also starred on an episode of Tosh.0, during which his dad was administered fake laughing gas, then placed in the back of a car, where David drew on his face for "payback."
David's favorite memory: "I felt most famous when I got invited to the film premiere of 'Ralph Breaks The Internet' in 2008," he says.
In 2019, the University of Florida celebrated David's acceptance by tweeting, "Can't wait to see David after high school!" with a tribute photo of former university president Ken Fuchs sitting in the backseat of a car.
More than 15 years later, David says he welcomes any lingering interest in his video.
"I love it," he says. "The video is an isolated part of my life — there's 'David After Dentist' and there's me. It's not part of my identity. It's just a thing that happened."