Gwyneth Paltrow's 18-year-old daughter, Apple Martin, is bringing back one of her mom's riskier fashion choices — the infamous goth Alexander McQueen gown she wore to the 2002 Oscars.
Paltrow created a stir for wearing the punky grey and black sheer dress to the gala event. The controversial gown, which Paltrow paired with dark eyeliner and edgy jewelry, was blasted by critics who called it everything from a "fashion disaster" to "the worst dress ever."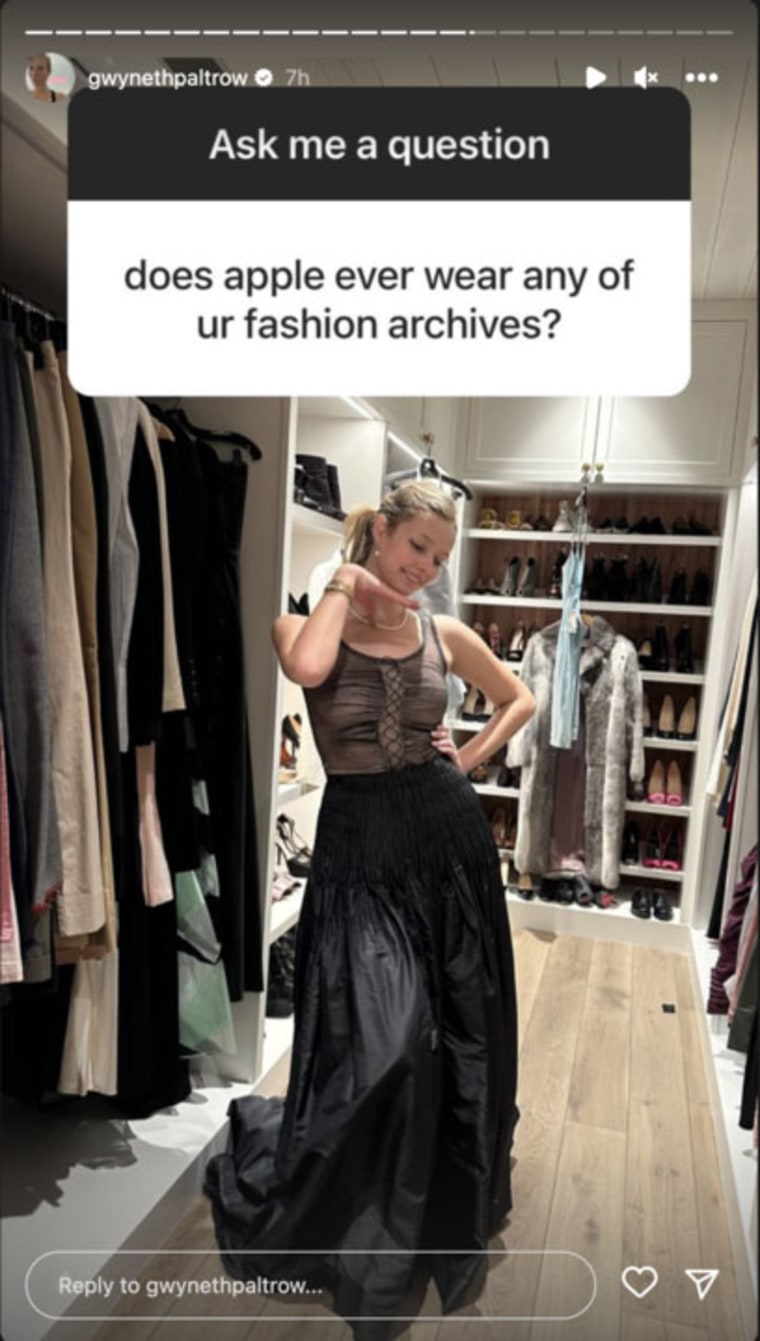 It didn't help matters that Paltrow opted to forego a bra, which further shocked critics.
Apparently, the "Shakespeare In Love" star has held onto the dress for more than 20 years. She shared a photo of Martin modeling it in her Instagram stories after a fan asked, "Does Apple ever wear any of your fashion archives?"
The Goop founder's pic shows Martin donning the sheer black gown as she stands in her mom's enormous walk-in closet.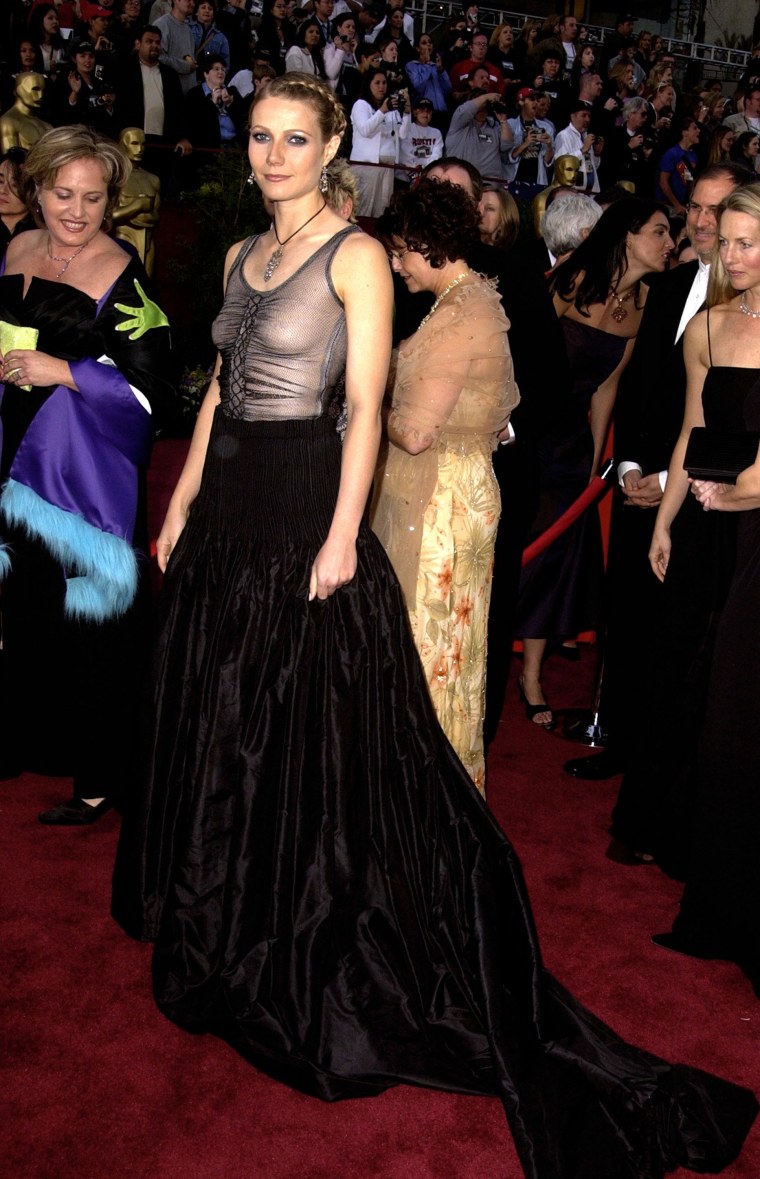 In a 2003 Q&A with Goop, Paltrow defended the look, though she conceded at the time that she could have made a few different styling decisions.
"I still love the dress itself but I should have worn a bra and I should have just had simple beachy hair and less makeup," she said.
"Then, it would have worked as I wanted it to — a little bit of punk at the Oscars," she added.
By 2021, the Oscar winner had stopped apologizing for the look altogether, telling Vogue, "Everybody really hated (the dress), by the way, but I think it's kind of dope. I'm into it."
"I had a weird hangover about it for a while because people were really critical. I think at the time, it was too goth. I think people thought it was too hard. So I think it sort of shocked people. But I like it," she added.