"Game of Thrones" alum Hafthor Björnsson and his wife, Kelsey Henson, are mourning a heartbreaking pregnancy loss. 
In a joint Instagram post, the Icelandic actor, 34, and Henson, 33, announced that their daughter, Grace Morgan Hafthorsdottir, was stillborn at 21 and a half weeks gestation on Nov. 8.
The couple, who included a "trigger warning" in their caption, shared photos of themselves holding and kissing their late child. In one image, Grace's big brother, Stormur, 3, is shown touching the top of his sister's head.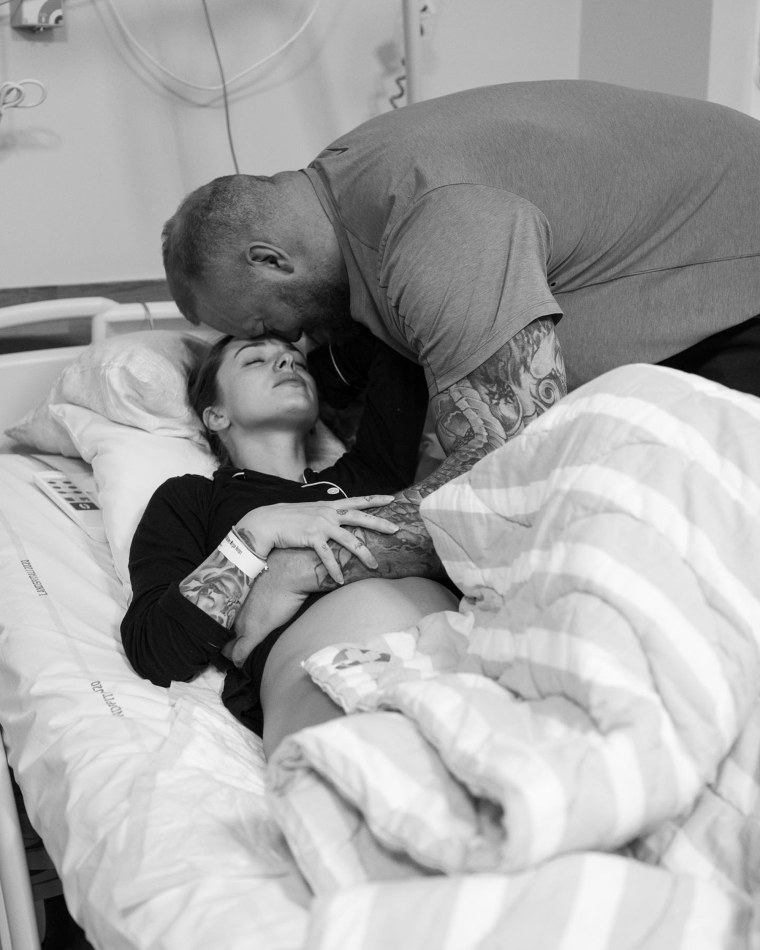 "After a noticeable decrease in movement we found out her heart had stopped beating," Björnsson and Henson wrote on Instagram. "Words cannot describe our pain of this loss or our happiness at being able to spend time with our daughter.
"She is absolutely beautiful, with blonde lashes and brows and a little smile for mom and dad," Grace's parents continued. "The love we feel for her is overwhelming. The grief we feel will be with us forever but so will the love. All of our hopes and dreams for her have been taken away from us but I know I will be with her again. Her spirit lives on through us and her siblings."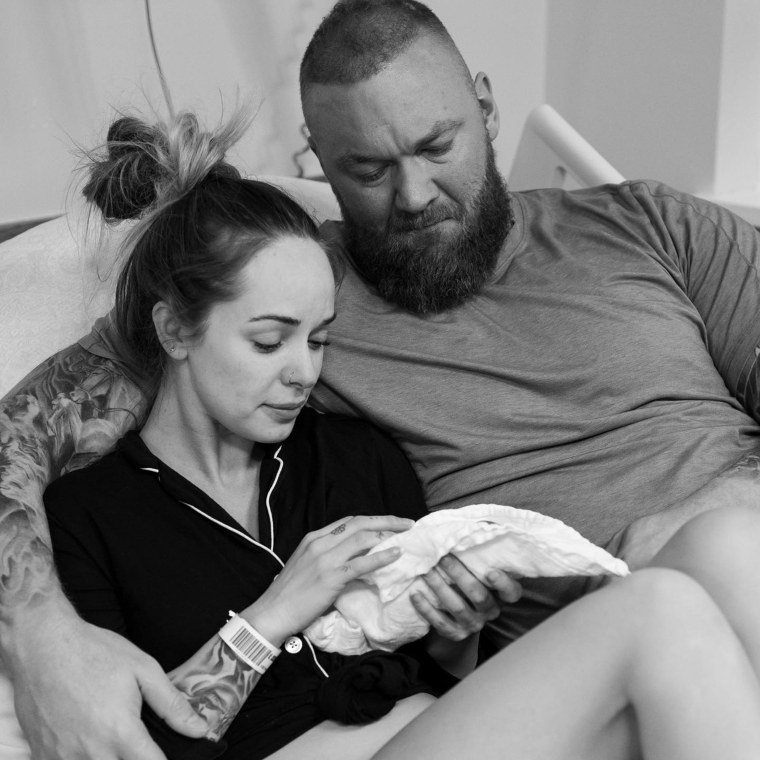 The March of Dimes defines stillbirth as when a baby dies in the womb after 20 weeks gestation. According to the organization, stillbirth affects 23,600 babies per year in the United States.
Björnsson announced on Oct. 19 that he and Henson were expecting their second child together after a struggle with infertility. In the Instagram post, a proud Stormur wears a "brother" T-shirt and holds a sonogram. 
"Life is precious and I couldn't be happier to announce that our family is growing bigger. Kelsey is 19 weeks pregnant with a healthy child who we cannot wait to meet!" Björnsson wrote. "Ps @kelc33 doesn't wanna know the gender this pregnancy so you all gotta wait just like me!"
Björnsson, who stands 6 foot, 9 inches, set a Guinness World Record by deadlifting 1,104 pounds in 2020. In 2018, he won the World's Strongest Man competition. He is the best known for playing the Mountain in the HBO series "Game of Thrones."