Britney Spears is a proud mom of two growing adolescent sons — emphasis on "growing."
The pop princess posted a picture on Instagram Tuesday of herself at a table with her two boys Sean, 12; and Jayden, 11. In the caption, she wrote that they're now "bigger" than her!
Since they're sitting, it's hard to tell just how big her boys have become. But one thing's for sure: they're no longer little!
Just take a look at this photo of Spears and her kids from five years ago.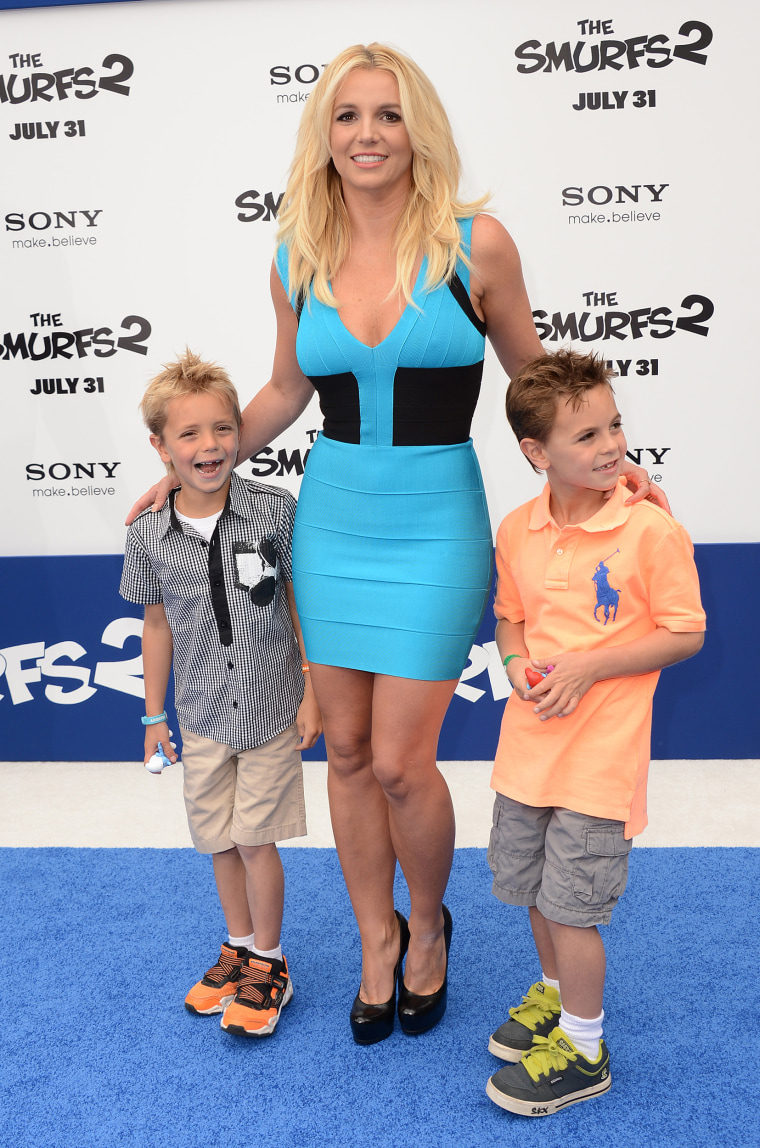 Sean and Jayden are definitely becoming handsome young men!
Father to the boys is Spears' second ex-husband, Kevin Federline. The pair were married from 2004-2007. According to People magazine, Federline recently filed court documents asking for more child support for the boys.
On May 15, Spears posted a short video of herself painting with her boys on the lawn, calling the together time "therapeutic."
It's clear Spears and her two boys have already made some great memories together, whether it's making art, pranking each other or poking fun.
We can't wait to see how they continue to grow!
Follow Randee Dawn on Twitter.