A viral University of Tennessee shirt that captured the heart of the internet has raised nearly $1 million for STOMP out bullying.
The Vol shop best seller came about after a fourth grade teacher wrote a Facebook post about a student who was teased for wearing a homemade UT jersey on College Color Day. When Vol Nation heard what happened, support poured in and the university stamped the child's design on official gear. (The shirt was only available for a limited time and is no longer being produced.)
"The family is thrilled about the amount of money that was raised," a spokesperson for the University of Tennessee told TODAY Parents.
Laura Snyder, a teacher at Altamonte Elementary School in Florida, shared the shirt's backstory in September.
The boy had approached Snyder and explained that he wanted to wear a University of Tennessee shirt, but didn't own one.
Snyder suggested the student wear an orange top that he already owned. He liked that idea and took it a step further, by crafting his own paper UT Vols label.
"He was SO EXCITED," Snyder wrote.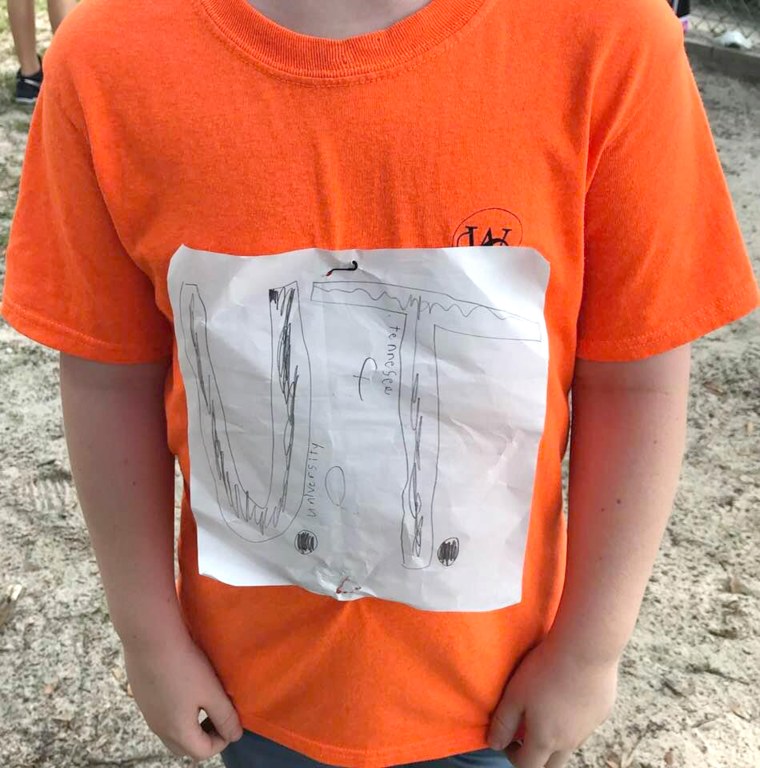 Sadly, a group of bullies tried to crush his spirit.
"He came back to my room, put his head on his desk and was crying," Snyder revealed. "Some girls at the lunch table next to his (who didn't even participate in college colors day) had made fun of his sign that he had attached to his shirt."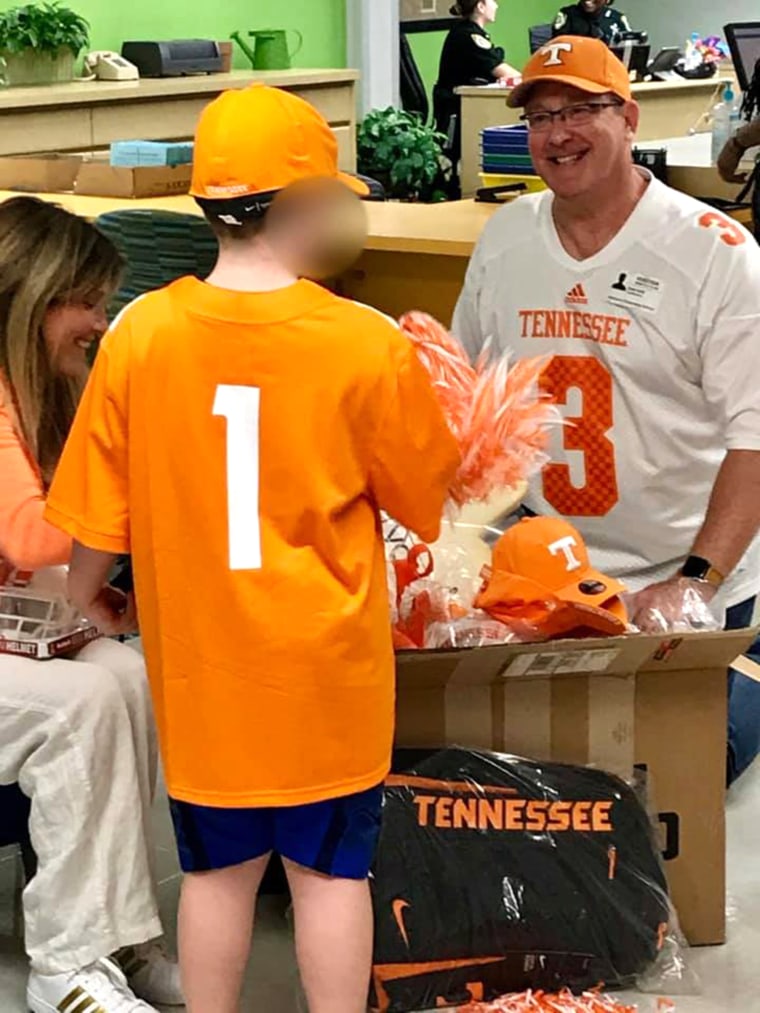 But the story has a happy ending. Snyder's post went viral and the boy was inundated with support from Vol Nation. He also received enough loot from the University of Tennessee to open his own campus gift shop.
"I'm not even sure I can put into words his reaction. It was so heartwarming. My student was so amazed at all the goodies in the box," Snyder shared on Facebook. "He proudly put on the jersey and one of the many hats in the box. All who saw had either goosebumps or tears while we explained that he had inspired and touched the lives of so many people."
It gets even better. In September, the boy was offered admission and a four-year ride to University of Tennessee.
The scholarship would cover the young man's tuition and fees beginning fall 2028, a spokesperson for the school told TODAY Parents at the time.
In an open letter, the boy's mom praised Snyder and Vol Nation for "seeing in my son what we see in him every day."