"BBC Dad" is back doing serious interviews in his office. Unfortunately for the rest of us, he remembered to lock the door this time.
Robert Kelly, the professor at a South Korean university whose children adorably crashed a live interview with the BBC last week, appeared on CNN International Wednesday to discuss a failed North Korean missile launch.
Kelly couldn't resist a little dad humor before his appearance.
It marked Kelly's first news-related interview since his 4-year-old daughter, Marion, and 8-month-old son, James, barged into his home office during a webcam interview he was giving to the BBC about the impeachment of South Korean President Park Geun-hye.
RELATED: BBC Dad's cute kids steal the show once again during press conference
Kelly tried to keep it together while his wife, Kim Jung-A scrambled into the room and corralled the children before yanking them out of there.
"My real life punched through the fake cover I had created on television," he told reporters at a press conference last week. "This is the kind of thing a lot of working parents can relate to."
RELATED: 'Yes, I was wearing pants': Dad talks about being interrupted by kids on live TV
With her confident, "hippity-hoppity" strut, Marion was the clear star of the show. She again charmed everyone at the press conference on March 16 while sucking a lollipop in her pink glasses and fashionable outfit.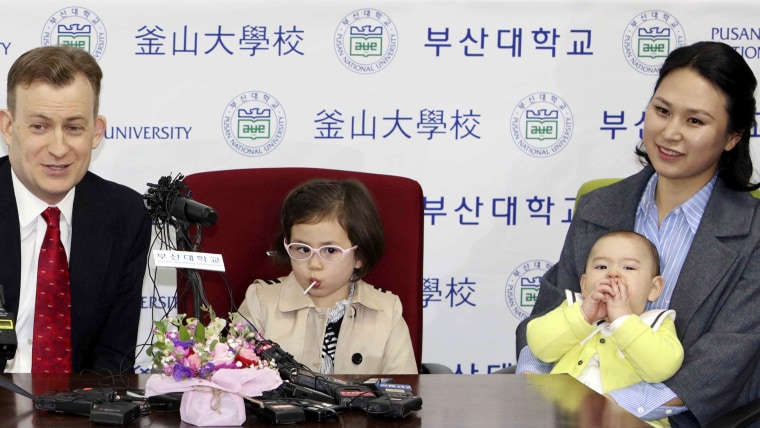 As Kelly spoke to CNN on Wednesday, there was a sad realization - Marion is not coming through that door. All good things must come to an end.
Follow TODAY.com writer Scott Stump on Twitter.