"Love Is Blind" fans say Vanessa Lachey crossed a line by asking a very intimate question at the Season Four reunion.
"Who is going to give me our first 'Love Is Blind' baby?" Lachey, who co-hosts the Netflix series with husband Nick, asked the cast during the April 16 reunion special.
"I don't want to ask if you're trying because that's TMI. Obviously you're all—" she continued before Nick added, "I hope you're all trying."
Vanessa shot the question following a video cameo by "Love Is Blind" Season Three cast member Bartise Bowden and his infant son, Hayden. "Who is going to be the first to become parents?" Bowden asked in the tape.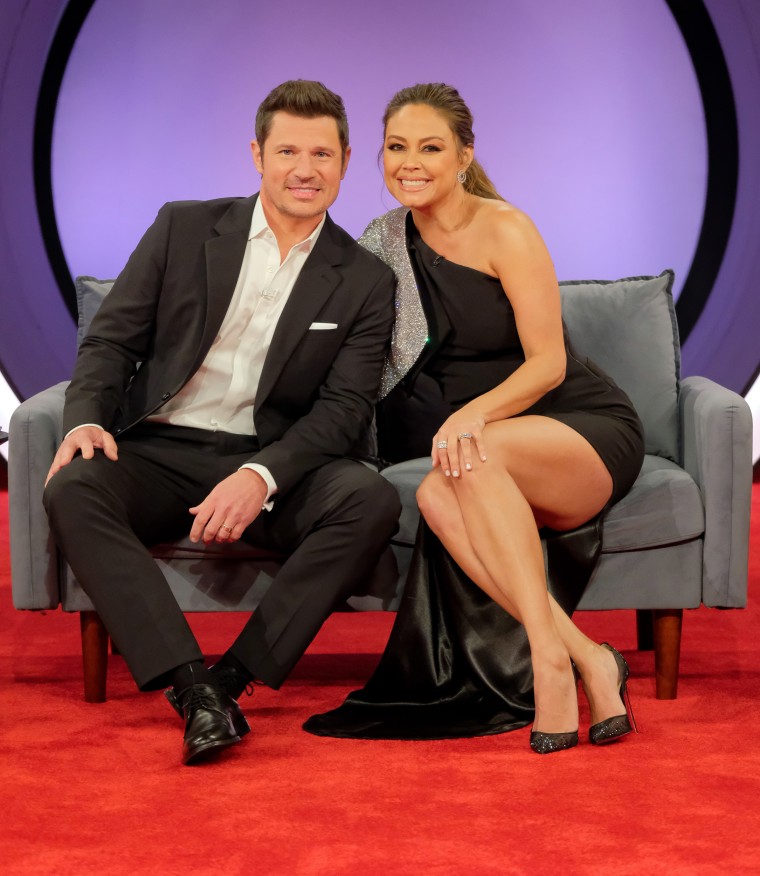 "OK, seriously, if that doesn't make your ovaries burn, I don't know," Vanessa remarked, before turning the question over to married cast mates Kwame Appiah and Chelsea Griffin, Brett Brown and Tiffany Pennywell and  Zack Goytowski and Bliss Poureetezadi Goytowski.
After Pennywell replied that she and Brown were "really just trying to enjoy our marriage," Brown interjected.
"I was just about to make a joke — I was like, 'Jesus, y'all really put the baby pressure," he said. "My God."
The question piqued viewers who said it was "rude and insensitive" and "cringey" on social media.
"Mind your own uterus," someone tweeted. "They all got married a year ago and the economy is crumbling!" added a Twitter user.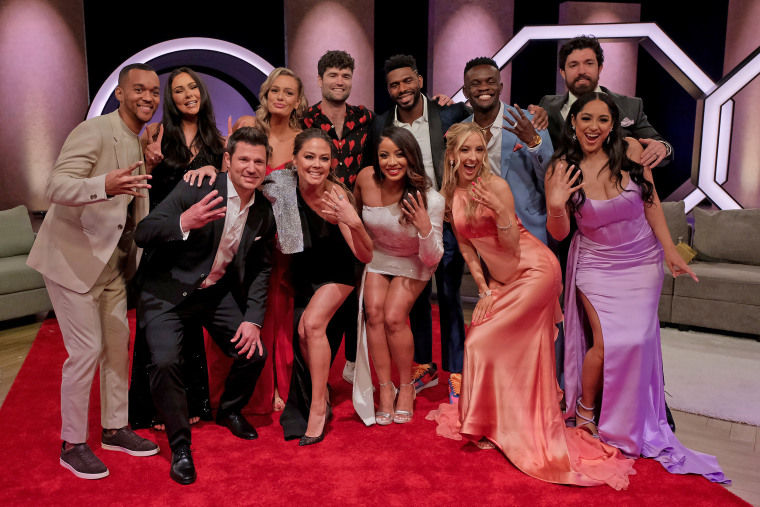 As a TikToker said, "It's 2023 and we are still pressuring people about when they're having babies."
"I don't know at what point did Vanessa miss the memo of which day and age that we are right now," someone else said on TikTok. "Where you just assume that every couple can just easily have a baby."
According to Jennifer Meyers, a certified nurse-midwife at the Mayo Clinic Health System, asking individuals or couples when they plan to have children (or more children, for that matter), is gnarly territory.
"We tend to treat reproduction as public fodder in our communities, but asking questions like this can be hurtful," Meyers tells TODAY.com.
"For instance, a stranger might feel comfortable asking a stranger, 'How far along are you?' or commenting, 'You look like you're about to pop!' whereas we wouldn't say to a nonpregnant person, 'Hey, your belly looks enormous.'
"We don't know someone's story just by looking at them," she adds.
Family planning is contingent on relationship status, finances, mental health and medical history, among other factors. "Frankly, if you don't have any of that information, then you are probably the last person who should be asking," she says.
And an expanding pool of people don't expect to ever become parents because of finances, age, or simply personal choice, according to 2021 report from the Pew Research Center.
"I have talked to so many patients who are really frustrated by these unnecessary questions," says Meyers. "The decision to have a child is so momentous that we need to leave it to the people making it."