Jessie J is a mom.
The "Domino" singer announced she has given birth to her son in a moving post on her Instagram story she shared May 19.
"A week ago my whole life changed," Jessie J wrote. "My son entered this world and my heart grew twice the size. The feeling is indescribable. I am flying in love. He is magic. He is all my dreams come true. He is my whole 🌍.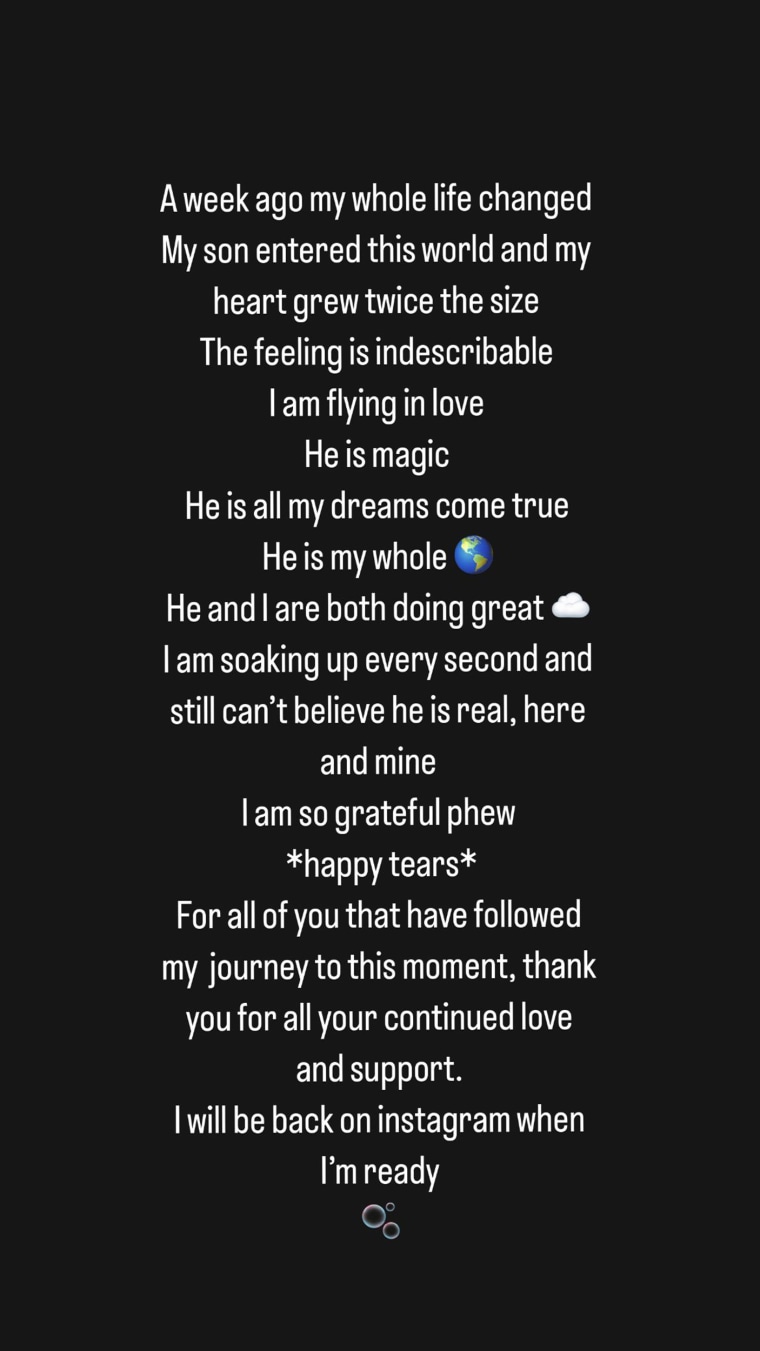 "He and I are both doing great. I am soaking up every second and still can't believe he is real, here and mine. I am so grateful."
She also thanked her fans.
"For all of you that have followed my journey to this moment, thank you for all your continued love and support," she wrote.
Jessie J, 35, announced she was pregnant in January in an Instagram video.
"I am so happy and terrified to finally share this," she captioned the clip, which was set to her song "Sunflower."
"Please be gentle with me. Honestly, ya girl just wants to ugly cry in public in a catsuit eating a chocolate covered pickle with no questions asked."
In 2021, Jessie J revealed she had suffered a pregnancy loss. A few hours after she went public with the news, she performed a concert.
"I reacted in work mode. It's safe to say I sometimes pour more energy into creating an unhealthy process of my own pain in front of a camera, then I do acknowledging it behind one in real time," she wrote on Instagram.
"'The show must go on'" mentality reacted before the human in me did."
"I am so sorry if you have ever been through it alone or not, or are going through it right now at any stage of pregnancy," she added. "Losing your baby is one of the worst feelings in the world."