Al Roker's daughter Leila had a special moment with her niece Sky.
On Instagram, Al shared some photos of the two meeting each other after his oldest daughter, Courtney, 36, welcomed Sky with her husband, Wes, earlier this month.
"I had tears in my eyes watching #aunt @cleilapatra meeting her #niece Sky Clara for the first time," he captioned the photos.
In one snap, Leila fed Sky a bottle of milk and in another, she adorably held her niece in her arms while she posed for the camera.
On her Instagram stories, Leila posted one of the photos of her holding Sky and wrote, "Welcome baby Sky."
"I love her so much already," the 24-year-old added.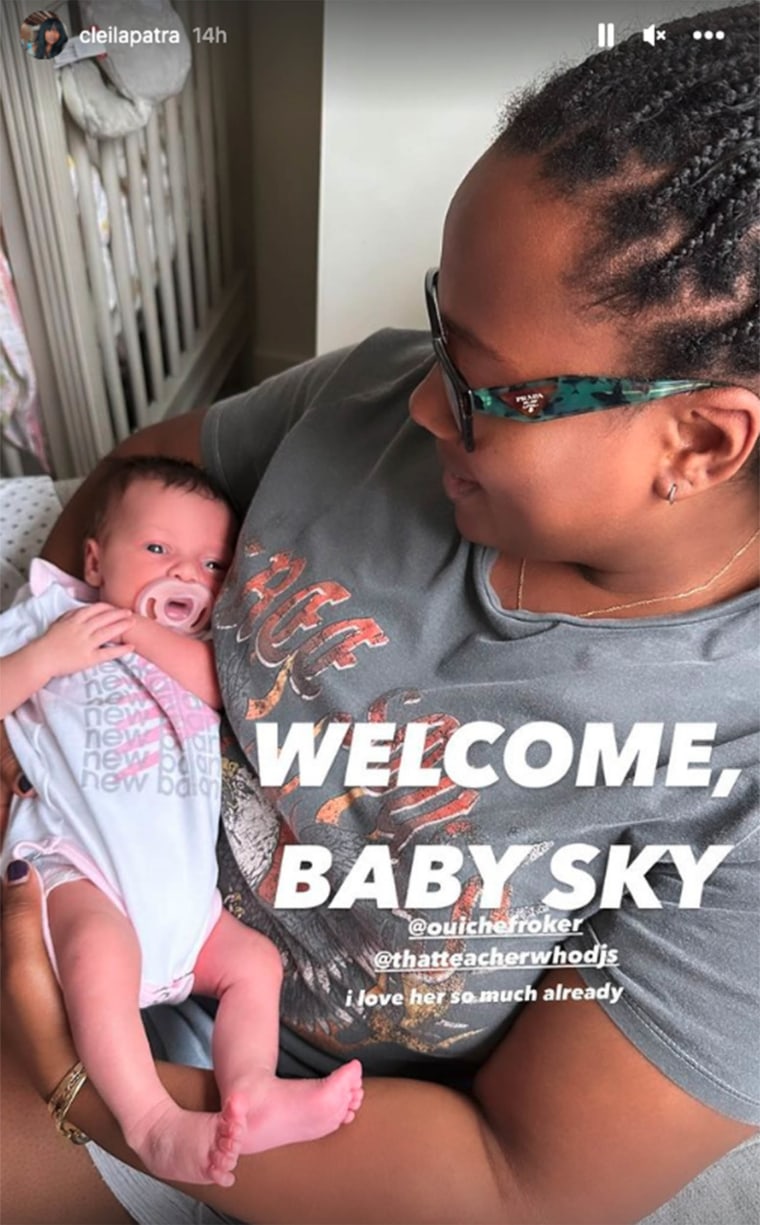 Leila's encounter with Sky comes two weeks after she was born on July 3.
On July 4, Courtney shared pics of her newborn on Instagram and wrote that she and her husband are "absolutely obsessed" with their daughter. The next day, Al shared photos of his granddaughter on Instagram, including one of him holding her in his arms.
"And then this little girl came into my life. Welcome to the world, Sky Clara Laga. In love all over again," the dad of three wrote online. "Thank you, Courtney and Wes for such a perfect blessing. You baby is beautiful. Already planning the ways to spoil her and then hand her back."
In the comments, Savannah Guthrie wrote, "OH MY GOODNESS!! Welcome to the world sweet girl! You have the best grandpa in the universe!!"
Willie Geist said, "Welcome to the party, Sky! Congrats to you, Courtney, Wes, Al, and Deborah! 🥂"
In March, Courtney announced she was expecting a child with Wes in a sweet Instagram video she shared that was set to the song "Always Be My Baby."
"A new adventure is about to begin ❤️🍼," she captioned the post.
Al commented, "Going for Pop-Pop," and in a separate comment, "Here we go!!! So very very happy!!!!! You guys."
In a text message to TODAY.com, Courtney said at the time, "We are extremely excited to welcome a new member into our family and start this next chapter in our lives. We feel truly blessed and excited for our little miracle."