/ Source: TODAY Contributor
Famously candid British singer Adele opened up about motherhood to Vanity Fair in a cover story this week, and she held nothing back when she discussed the postpartum depression she experienced after she gave birth to her son, Angelo, with boyfriend Simon Konecki four years ago.
In the end, it was other mothers who helped her overcome her emotional turmoil and figure out what she needed to do to get better.
The 28-year-old star said she probably will not have another child, citing Konecki's daughter from a previous marriage as her "get-out-of-jail-free card" when it comes to giving Angelo a sibling. "I'm too scared," she said. "I had really bad postpartum depression after I had my son, and it frightened me."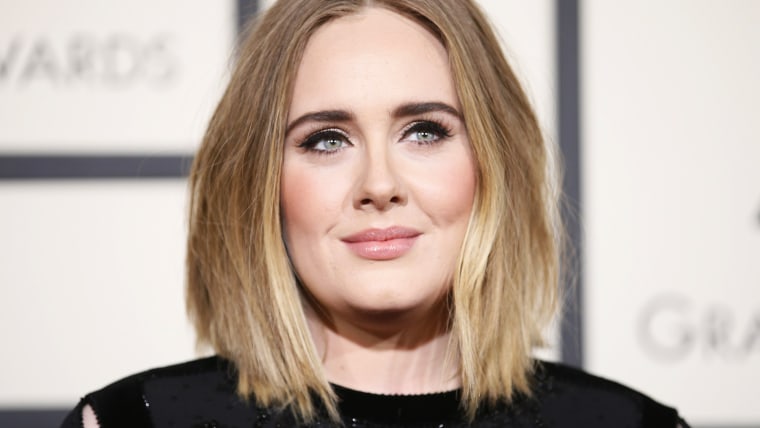 The 10-time Grammy winner — who is in the middle of a 43-city world tour after her incredibly successful albums, most recently "25," cemented her status as an international icon — said that her postpartum depression left her feeling "very inadequate" even though she was completely in love with her son. "I felt like I'd made the worst decision of my life," she told the magazine, admitting that she and "all her friends" felt pressure to have kids "because that's what adults do."
Never miss a parenting story with TODAY's newsletters! Sign up here
After Angelo was born, Adele said she found herself gravitating toward pregnant women and other mothers. "I found they're a bit more patient," she said. "You'll be talking to someone, but you're not really listening, because you're so f---in' tired."
But other moms, she said, got it. "My friends who didn't have kids would get annoyed with me," she said, "whereas I knew I could just sit there and chat absolute mush with my friends who had children, and we wouldn't judge each other. One day I said to a friend, 'I f---in' hate this,' and she just burst into tears and said, 'I f---in' hate this, too.' And it was done. It lifted."
RELATED: See Adele's adorable reaction after a fan accidentally kissed her on the lips
Adele then decided to give herself one afternoon away from the baby to do anything she wanted, a decision she said makes her a better mom because she is taking better care of herself. She said that she found that several of her friends felt the same way she did, but were too embarrassed to talk about it until they realized they weren't alone.
Though she feels guilt about not being able to put Angelo to bed some nights while she is on tour, the singer is still being honest about the conflicting feelings that come along with motherhood: "I love my son more than anything, but on a daily basis, if I have a minute or two, I wish I could do whatever the f--- I wanted, whenever I want. Every single day I feel like that."